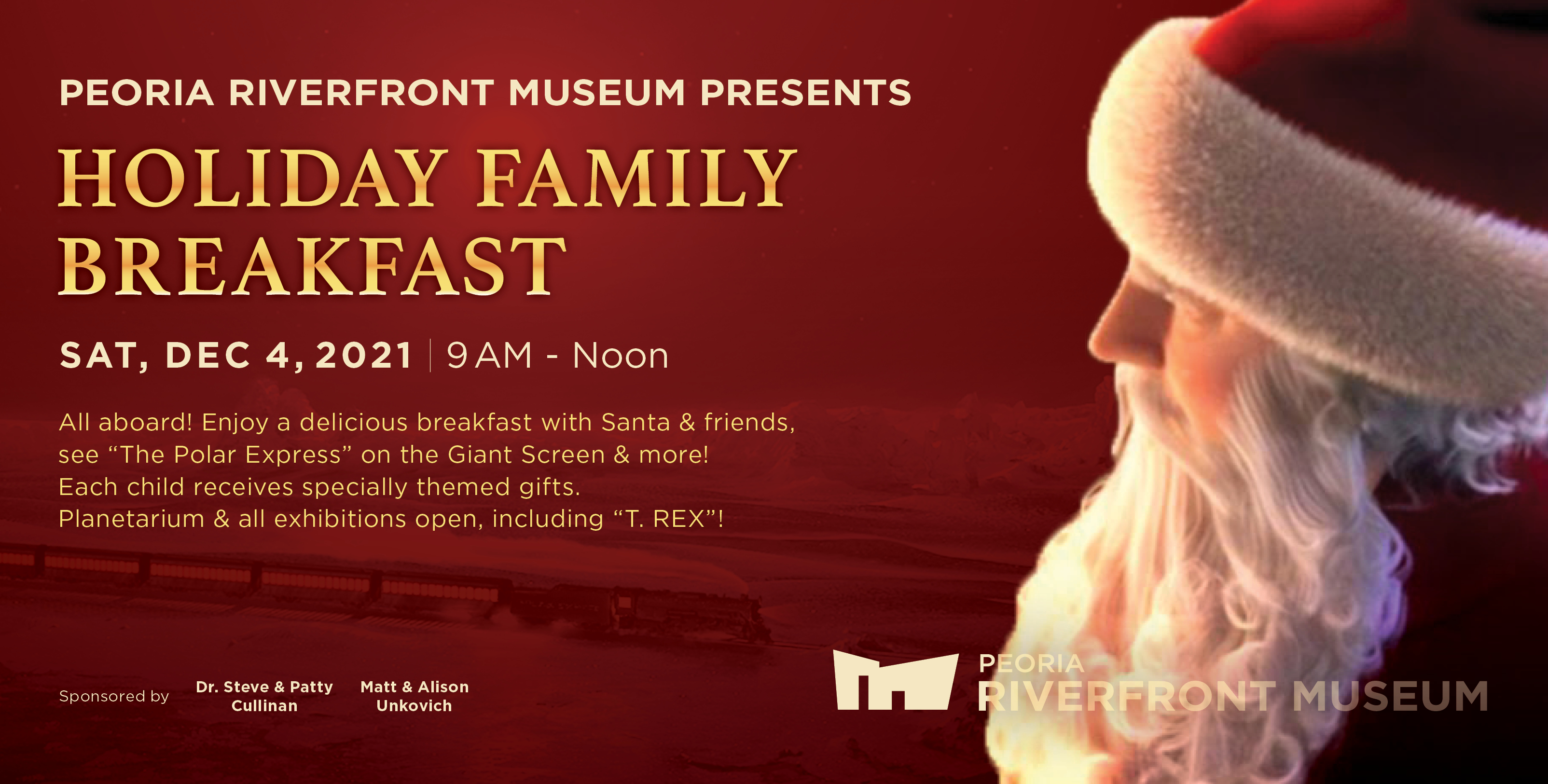 SOLD OUT!
Holiday Family Breakfast at the Museum
Sat, Dec 4, 2021 | 9 AM- Noon
Break out your holiday PJs and join us for a magical holiday morning with Santa & friends! 
Enjoy a delicious breakfast with specially themed activities followed by "The Polar Express" in the Giant Screen Theater. Each child receives a gift.
Breakfast will include: cheesy scrambled eggs, tater tots, applewood smoked bacon, sausage patties, fresh fruit and sugar pearl waffles.
After the movie, feel free to explore all exhibitions, including "T. rex," and watch a planetarium show,
Seating is limited, register now!
Pricing:
Member Adult: $40.00
Member Child: $50.00
Non-member Adult: $45.00
Non-member Child: $55.00
Visionary Society Member: $40.00
Special thanks to sponsors Dr. Steve & Patty Cullinan and Matt & Alison Unkovich.