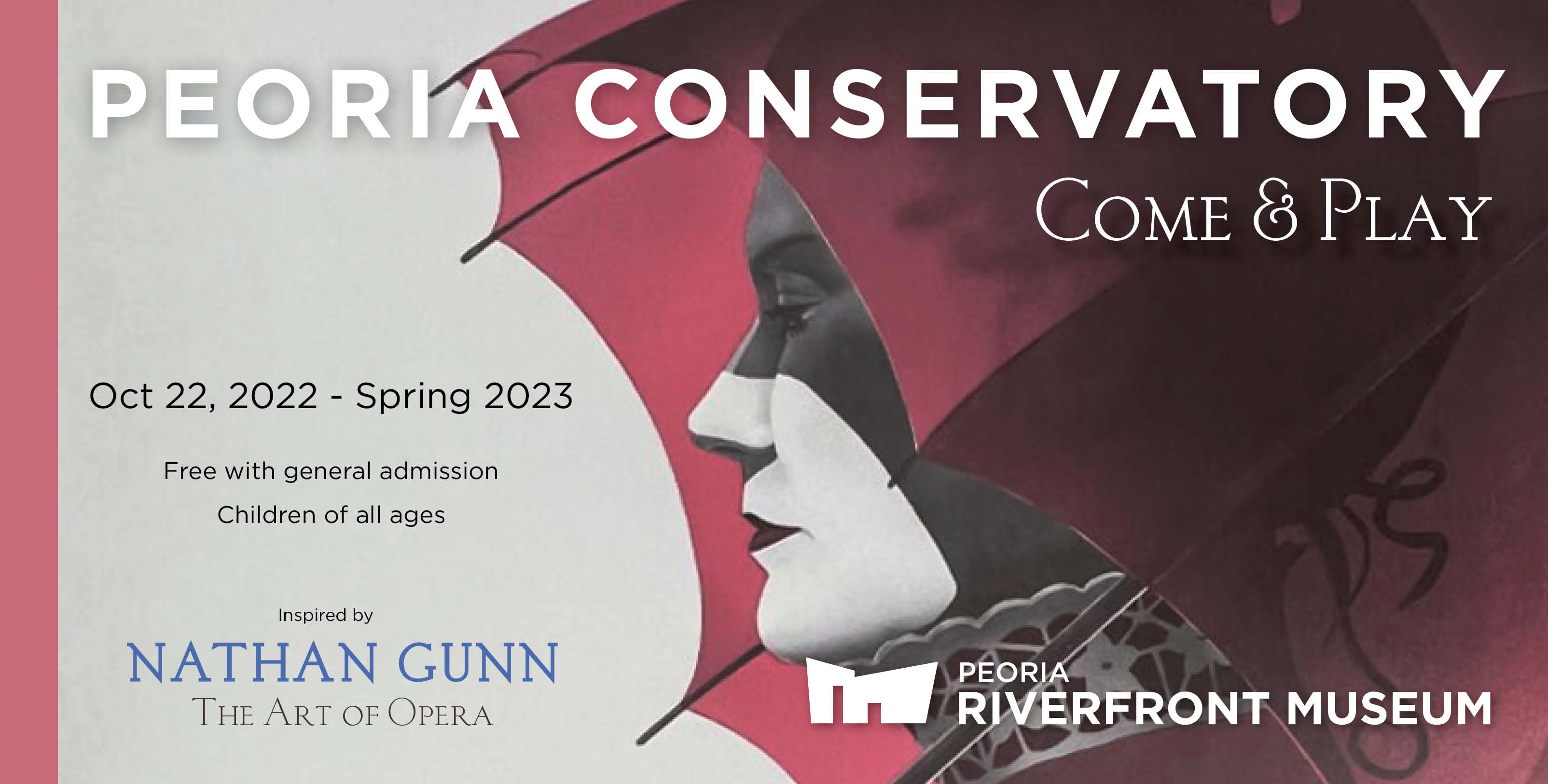 Peoria Conservatory
Inspired by: "Nathan Gunn's Art of Opera"
Opens October 22, 2022 - Spring 2023 
Wilkommen, bienvenu, benvenuto!
Welcome to the Peoria Conservatory: Come and Play! In this space the components of an opera are broken down. Become a composer, costume designer, artist, or performer. Explore the many things that come together to make opera an art form.
Kids of all ages, join us for multi-disciplinary musical fun Tuesday - Sunday in the Peoria Conservatory! Nestled in the juncture between "MARS" the exhibition and "Nathan Gunn's Art of Opera", the Peoria Conservatory offers a kids gallery, with opera posters and kid friendly labels at perfect viewing height for our younger guests. The Peoria Conservatory also includes an 8-ft toe piano, so that kids can create music with movement, and paper dolls that kids can color in and dress in 'clothes' inspired by REAL opera costumes! 
Kidder Music will come to demonstrate different instruments every second Saturday, from 12 PM - 2PM. 
Don't forget to have the artist in your life enter in the Peoria Conservatory's Poster Design Competition! Whether it is a recreation or an original, the ONLY rule is that a title is prominently displayed on the poster.
 Submit your creation to the front ticket desk. Museum professionals to judge. 
The Peoria Conservatory is free with general admission to the Museum.