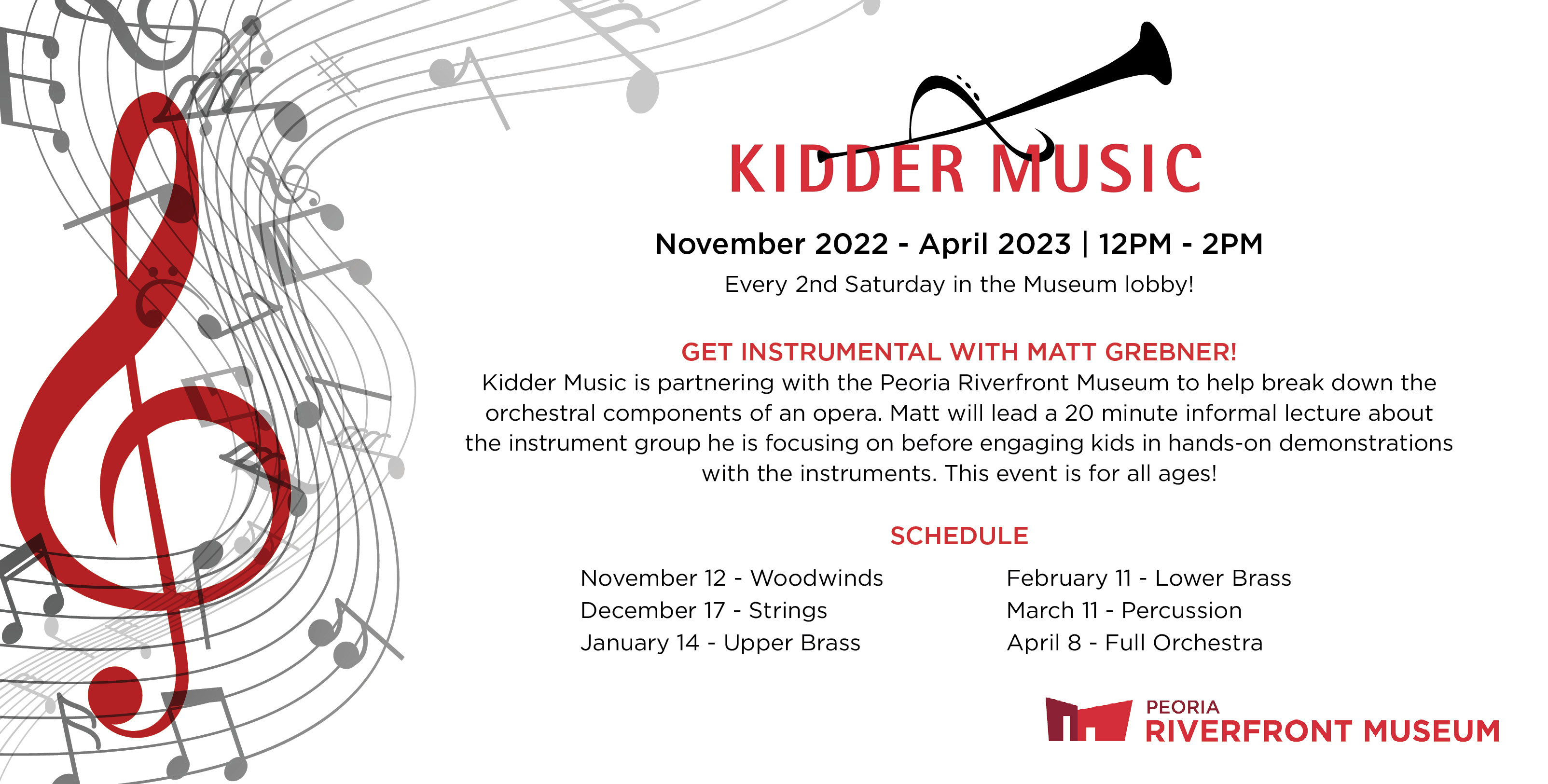 "GET INSTRUMENTAL" with Matt Grebner!
Every Second Saturday in the Museum Lobby
November 2022 - April 2023
Noon - 2 PM
Let's get instrumental! Inspired by "Nathan Gunn's Art of Opera" exhibition, Kidder Music Studio Instructor Matt Grebner will be introducing kids of all ages to the magic of music.
From flute to French horn, bring the maestro in your life to the Peoria Riverfront Museum lobby for a short, twenty minute talk with Matt to learn about different instruments and their roles in an orchestra. Talks will begin at noon, but Matt will be in the conservatory until 2 PM for a full afternoon of hands-on learning!
Schedule of events:
November 12- Woodwinds
December 17- Strings
January 14- Upper Brass
February 11- Lower Brass
March 11- Percussion
April 8- Full orchestral send off! 
"Get Instrumental with Matt Grebner" done in partnership with Kidder Music. 
THANK YOU TO OUR SPONSORS!
Visionary Society