These drop-in style events are free to members & with regular paid admission and take place in the Museum Lobby unless otherwise noted.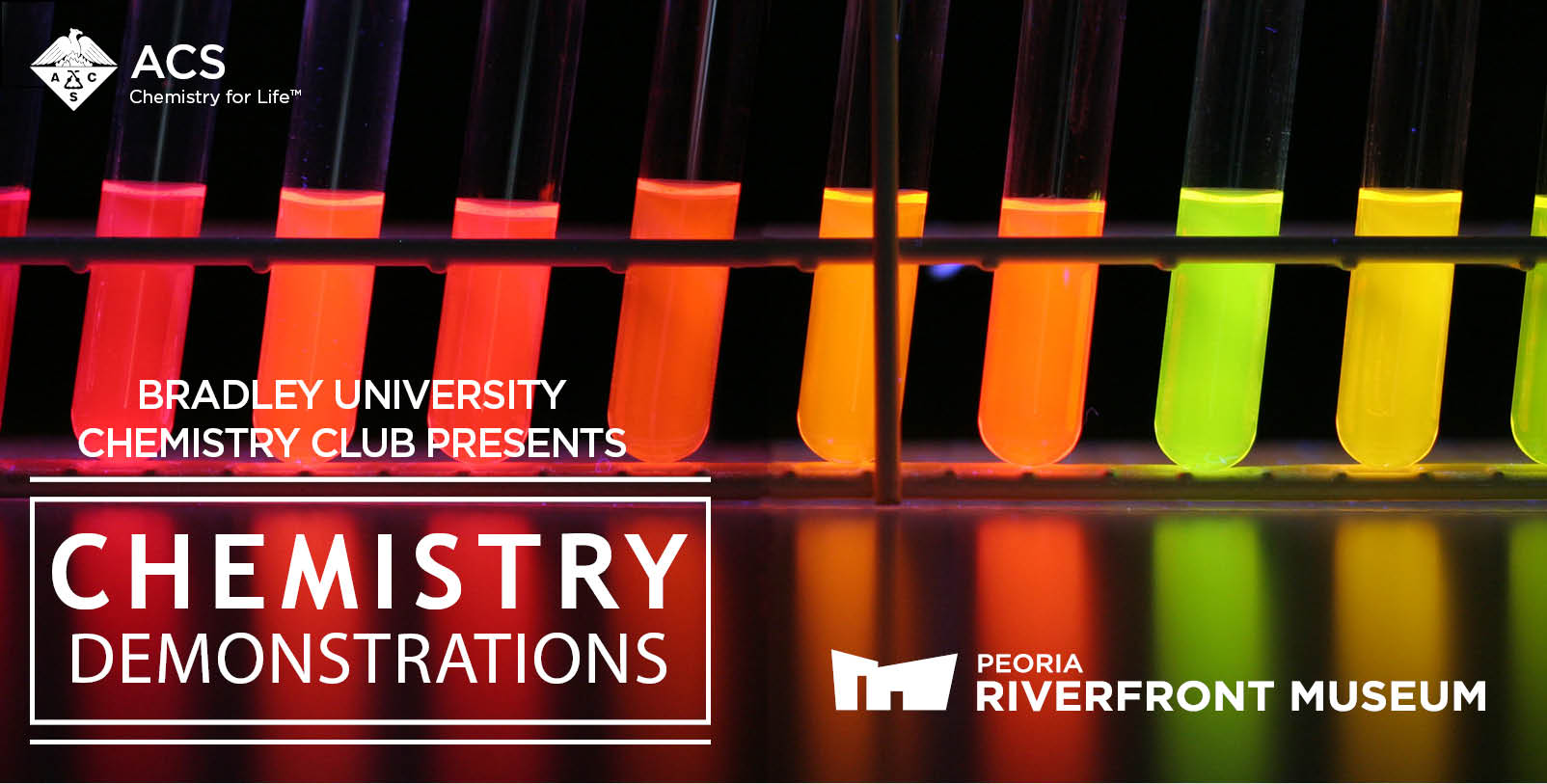 Chemistry Demonstrations
1-2 pm
Check back for upcoming dates...
Stand back, watch out, and enjoy chemistry in action! Bradley University Chemistry Club students provide activities and perform chemistry demonstrations in the lobby.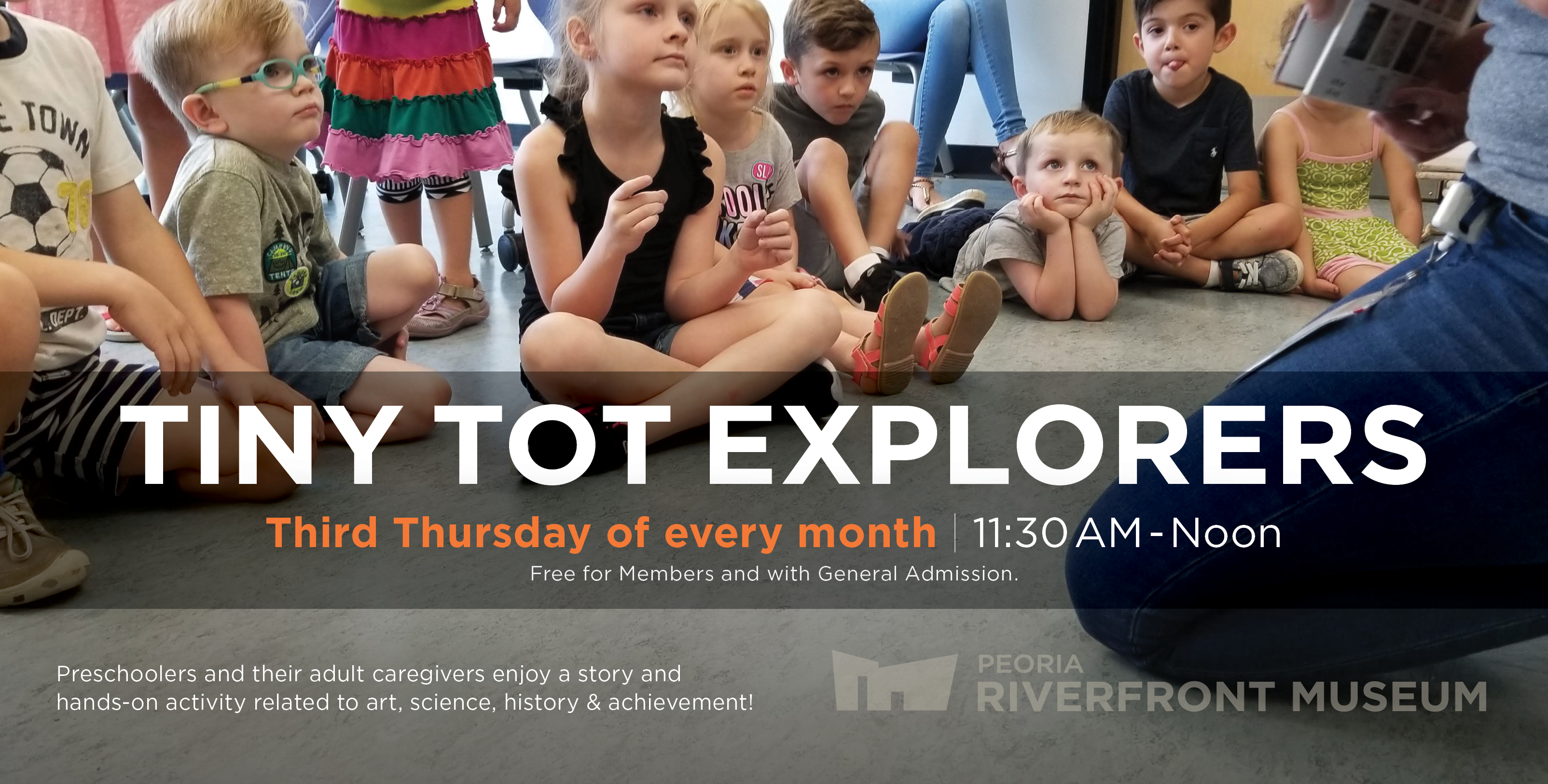 Tiny Tot Explorers
11:30 am-Noon
June 20
Join us every third Thursday for Tiny Tot Explorers! Preschoolers and their adult caregivers will enjoy a story and hands-on art or science activities related to the book. Each month will have a different theme that correlates to one or more of the museum's pillars of art, science, history and achievement!
In June, the summer season starts and we celebrate Great Outdoors Month! So our theme for June will be…Outdoor Adventures!
Free for members and with general admission.