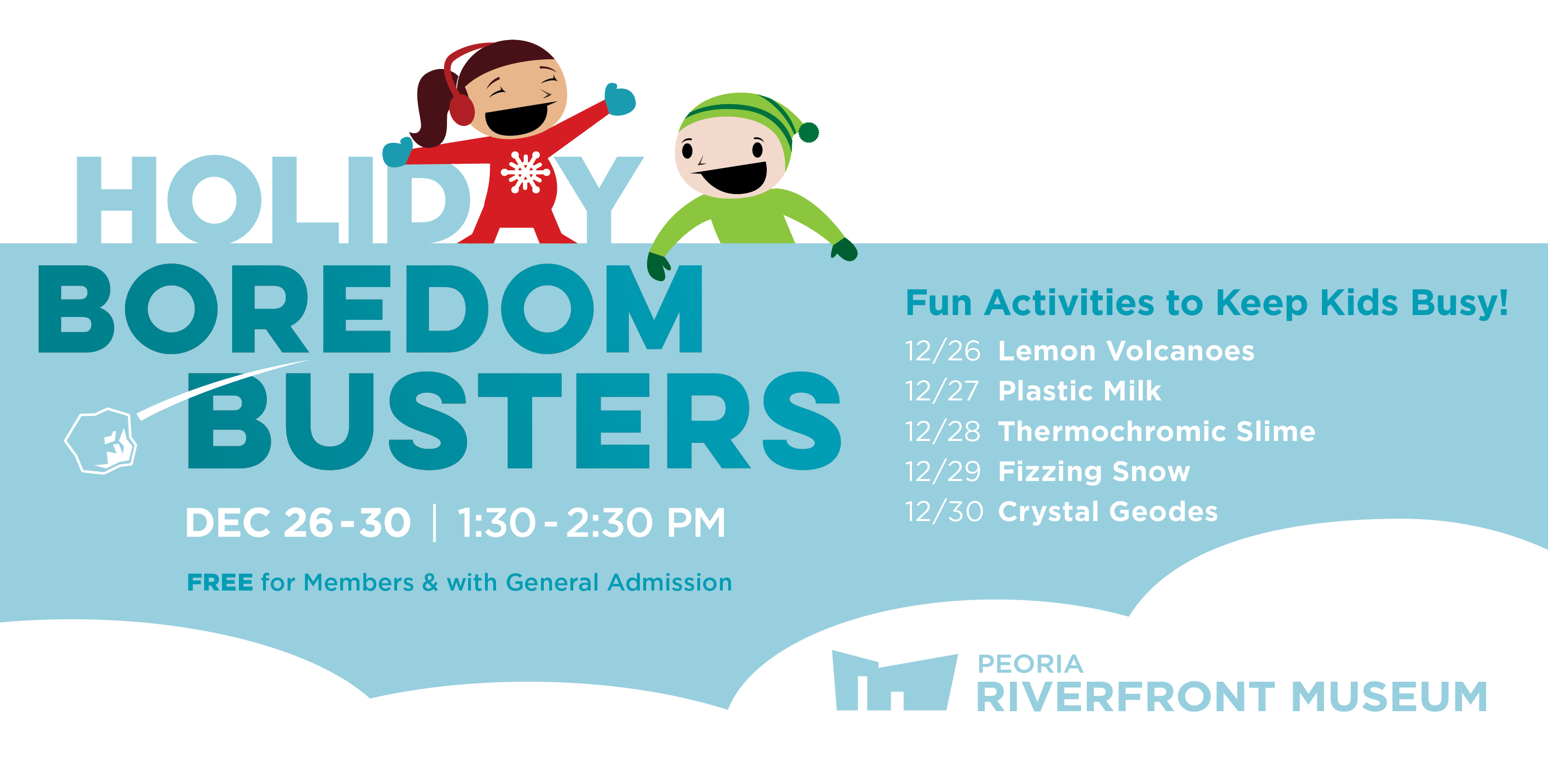 Holiday Boredom Busters!
Dec 26-30 | 1:30-2:30 pm
Museum Lobby
Stop by the Riverfront Museum to see how you can add a little extra science and a lot more fun to your winter break! We'll be demonstrating awesome sensory activities and experiments in the lobby that are perfect for the whole family. Best of all, we'll give you an instruction sheet so you can recreate the fun at home!
2017 Boredom Buster Schedule:
Tuesday, December 26 | Lemon Volcano!
Wednesday, December 27 | Plastic Milk!
Thursday, December 28 | Thermochromic Slime!
Friday, December 29 | Fizzing Snow!
Saturday, December 30 | Crystal Geodes!
Free to members and with regular paid admission.