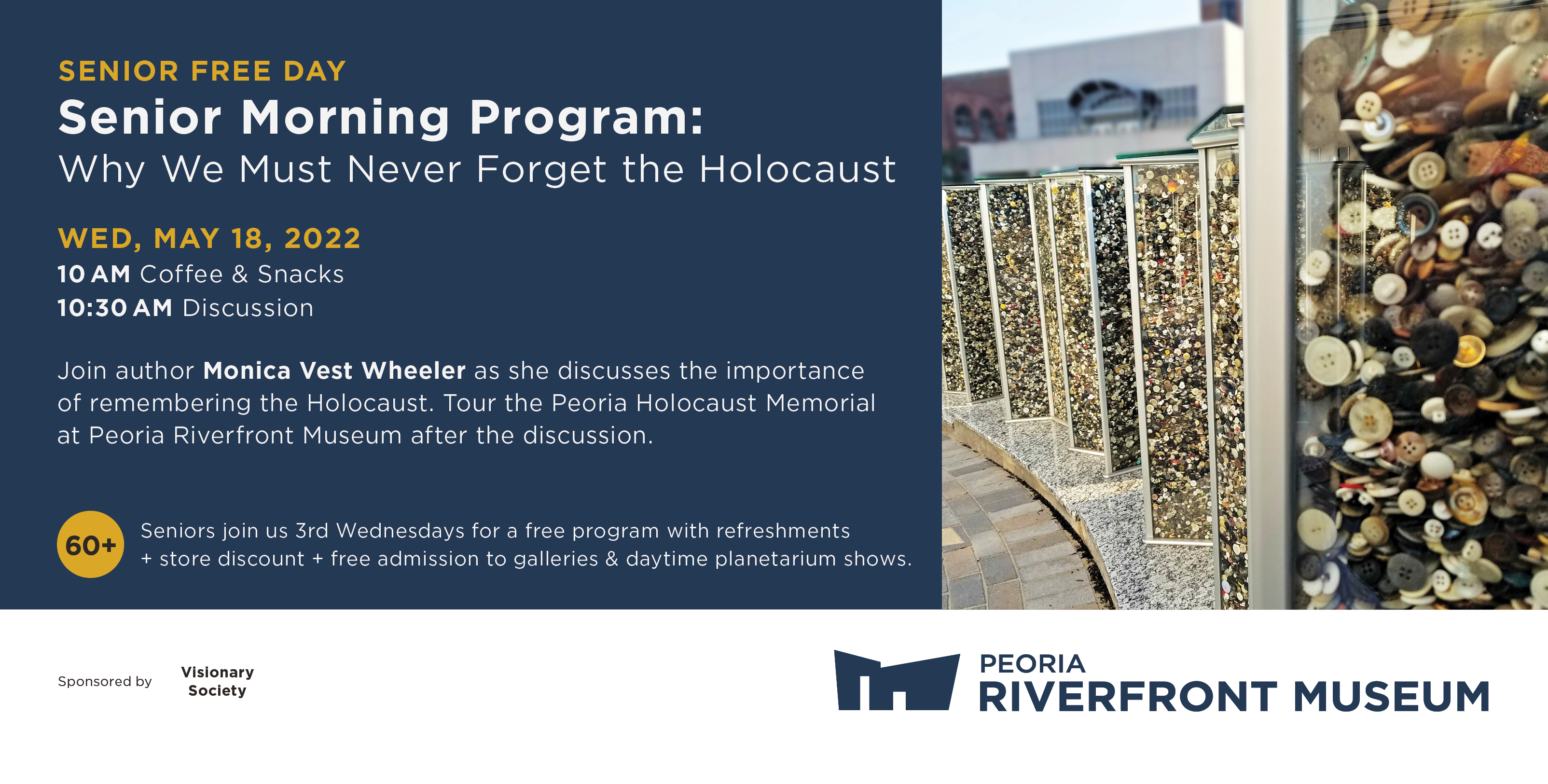 SENIOR FREE DAY
SENIOR MORNING PROGRAM | "Why We Must Never Forget the Holocaust"
WED, MAY 18, 2022
10 AM Coffee & Snacks | 10:30 AM Discussion
Gilmore Auditorium & Holocaust Memorial
Join author Monica Vest Wheeler as she discusses the importance of remembering the Holocaust. Tour the Peoria Holocaust Memorial at Peoria Riverfront Museum after the discussion.
Read more about the PEORIA HOLOCAUST MEMORIAL.
---
COME FOR THE MORNING, STAY FOR THE DAY!
Every third Wednesday, all exhibitions and daytime planetarium shows are free and open to members and seniors 60+.
NOTE: Registration is not necessary but groups are encouraged to call ahead so that we will be prepared. Senior groups, please contact Angela Drach, Programs Coordinator 309-863-3016.
Sponsored by Visionary Society.