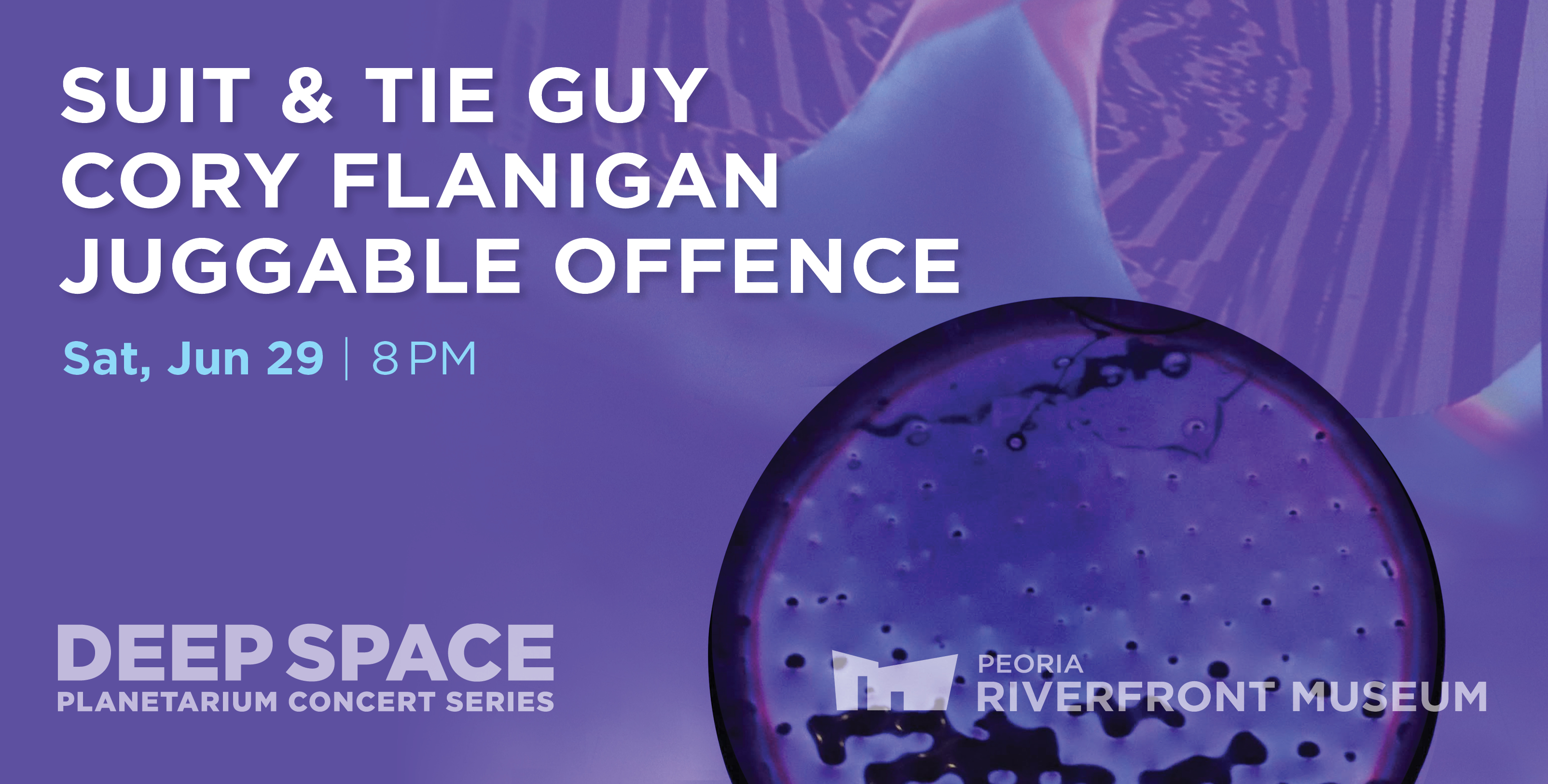 Deep Space Planetarium Concert Series
Suit & Tie Guy, Cory Flanigan, Juggable Offense
Sat, Jun 29 | 8 pm
Percussionist Cory Flanigan and visual artist Bubba Ayoub team up to create a entheogenic light show. Flanigan plays two 32 inch Paiste gongs to create meditative sound waves which are then processed and modulated by Ayoub through analog synthesizers which visually represents the sound waves via a laser.
Immediately following the light show, local synth engineer and sound artist Suit & Tie Guy will wow the audience with his ambient house music played through analog synthesizers he has built and engineered himself.
This summer, Peoria Riverfront Museum is hosting Deep Space, a limited concert series in the Dome Planetarium. Each month, Deep Space will feature a different artist in the planetarium where they will showcase their incredible talent set to mind-blowing and immersive visuals.
$10 Members | $15 Public
Buy tickets online now - click here.
See the full Deep Space concert series schedule - click here. 
For more information call 309.686.7000
Deep Space is a unique music performance unlike anything else in Central Illinois. This is an all-ages show with limited seating, pre-purchasing tickets is encouraged. Concessions and drinks are available for purchase with legal ID.