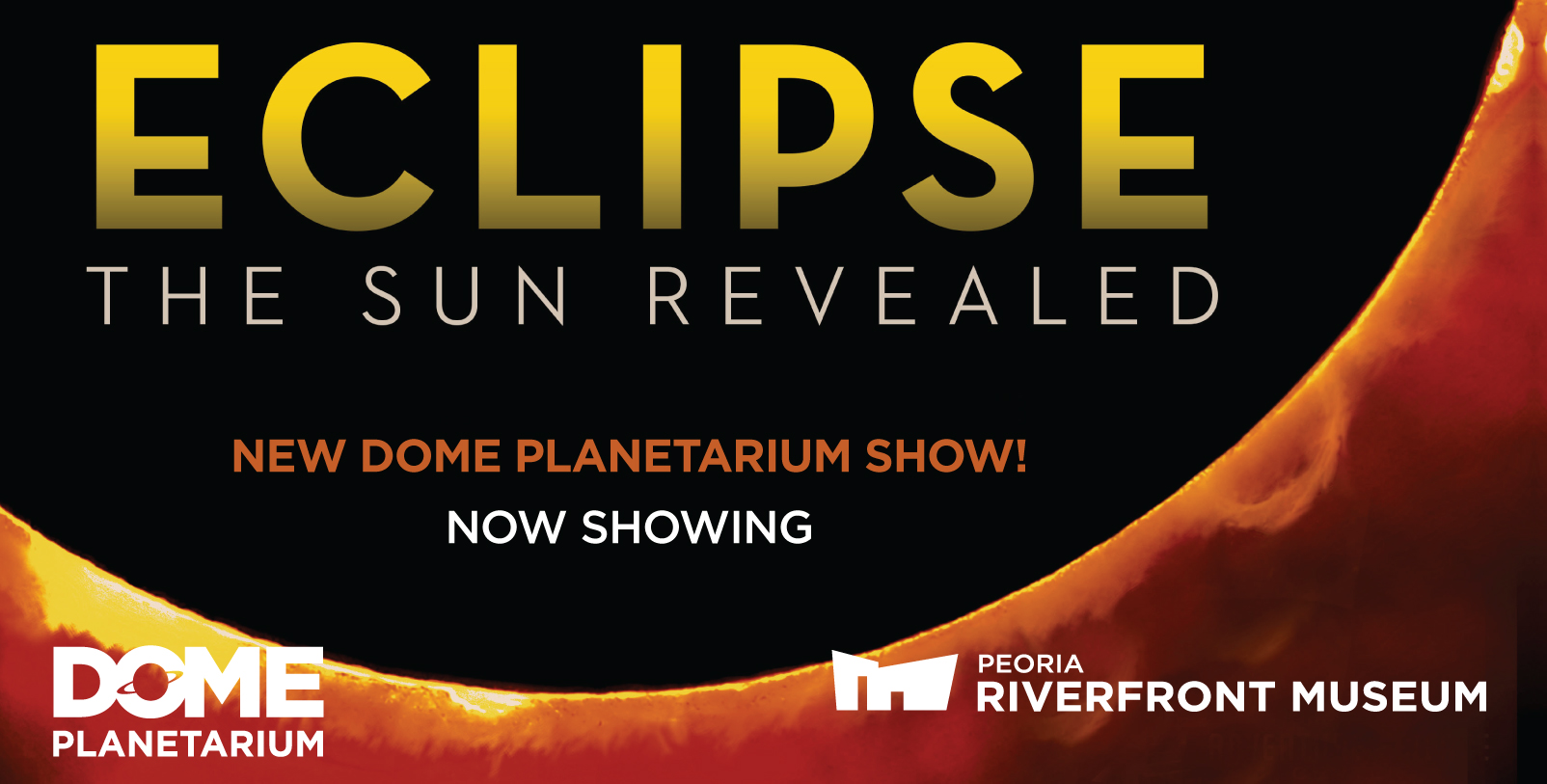 Eclipse: The Sun Revealed
Dome Planetarium
Are you ready for the total solar eclipse of 2017? This show uses beautiful visuals to explore the historical and cultural view of solar and lunar eclipses, and explains the geometry that creates the awe-inspiring sight. Learn how to safely watch an eclipse, and about scientific discoveries that have been supported by total solar eclipses. 30 min.
Showing every day we are open at 12:30, and Fri-Sun at 4:15.
Solar glasses, maps, and books about the eclipse available in the Museum Store.