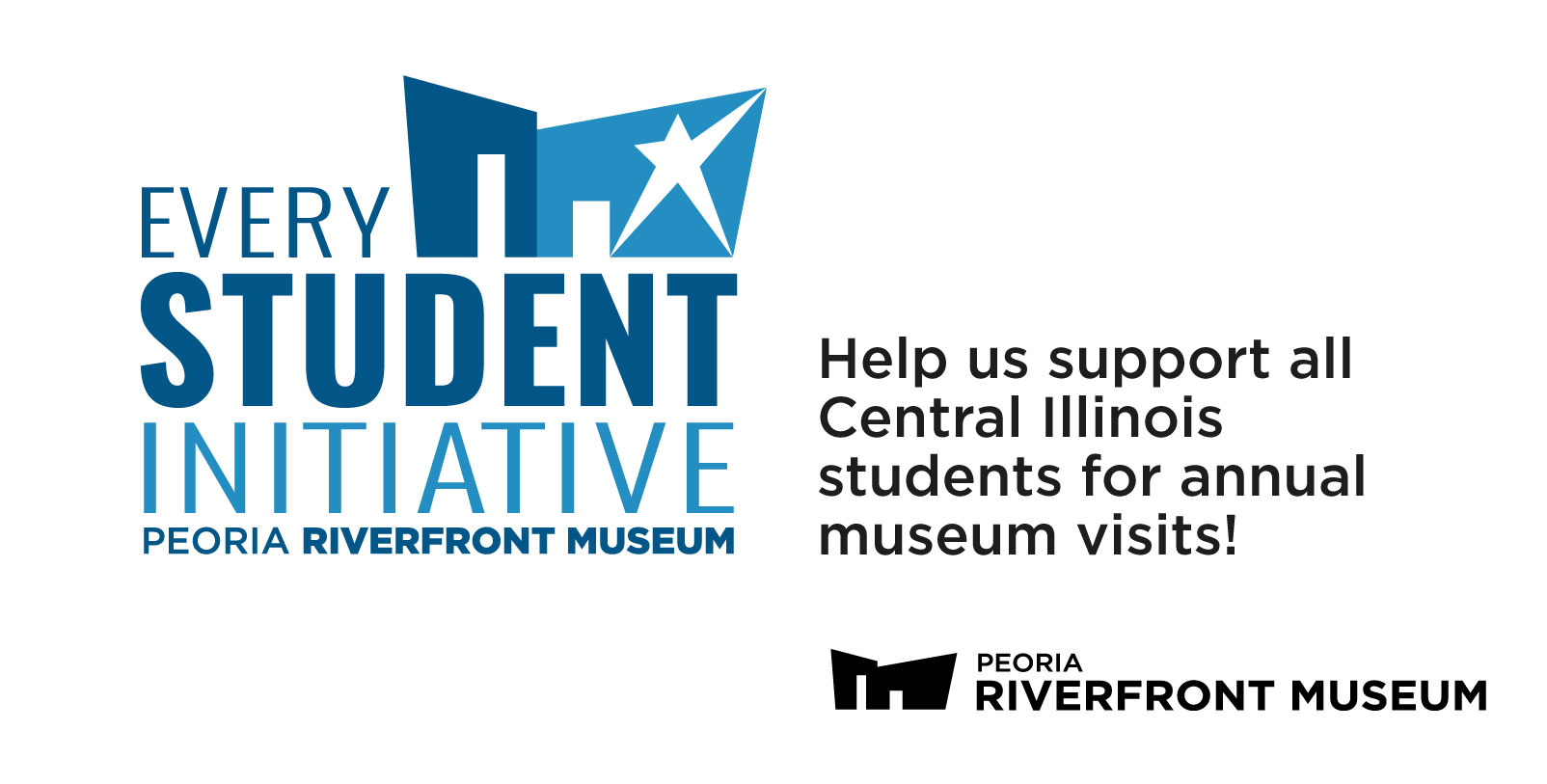 The Every Student Initiative (ESI) is a new program at the Peoria Riverfront Museum that aims to bring every student in Central Illinois to the Peoria Riverfront Museum every year. ESI supports the museum's mission to encourage life-long learning by connecting school students to the broader community of educational resources and the museum's own programming.
As an interdisciplinary museum, the Peoria Riverfront Museum brings quality educational programing to Central Illinois. The exhibitions allow students to interact with objects that connect to science, art, history, and achievement. Museum objects allow students to connect physically to their learning objectives. The Dome Planetarium and Giant Screen Theater are also excellent educational opportunities for students of all ages. They can explore the galaxy, learn about the light spectrum, or delve into China's past with the state-of-the-art technology in the Dome Planetarium and Giant Screen Theater.
The Every Student Initiative aims to partner with local businesses and donors to help provide field trip funding for schools in need. ESI allows donors to participate in their communities in a unique way; to sponsor a field trip is to encourage life-long learning in a community of educators and students of all ages.
To help the Peoria Riverfront Museum begin this program, Polly Barton, founder of the Barton Family Foundation and longtime supporter of the Peoria education community, made a substantial contribution that will allow the museum to bring every Peoria Public Schools Kindergarten through 8th grade student to the Peoria Riverfront Museum. This partnership with Mrs. Barton, the Peoria Public School District, and the Peoria Riverfront Museum focuses on matching each grade's curriculum with the Museum's educational materials. 
If you are interested in joining Mrs. Barton in connecting students to the Peoria Riverfront Museum by becoming a donor or are a school wanting to plan a field trip, please contact Holly Johnson, the Every Student Initiative/Group Tours Coordinator by email at hjohnson@peoriariverfrontmuseum.org or by phone at (309) 863-3013.