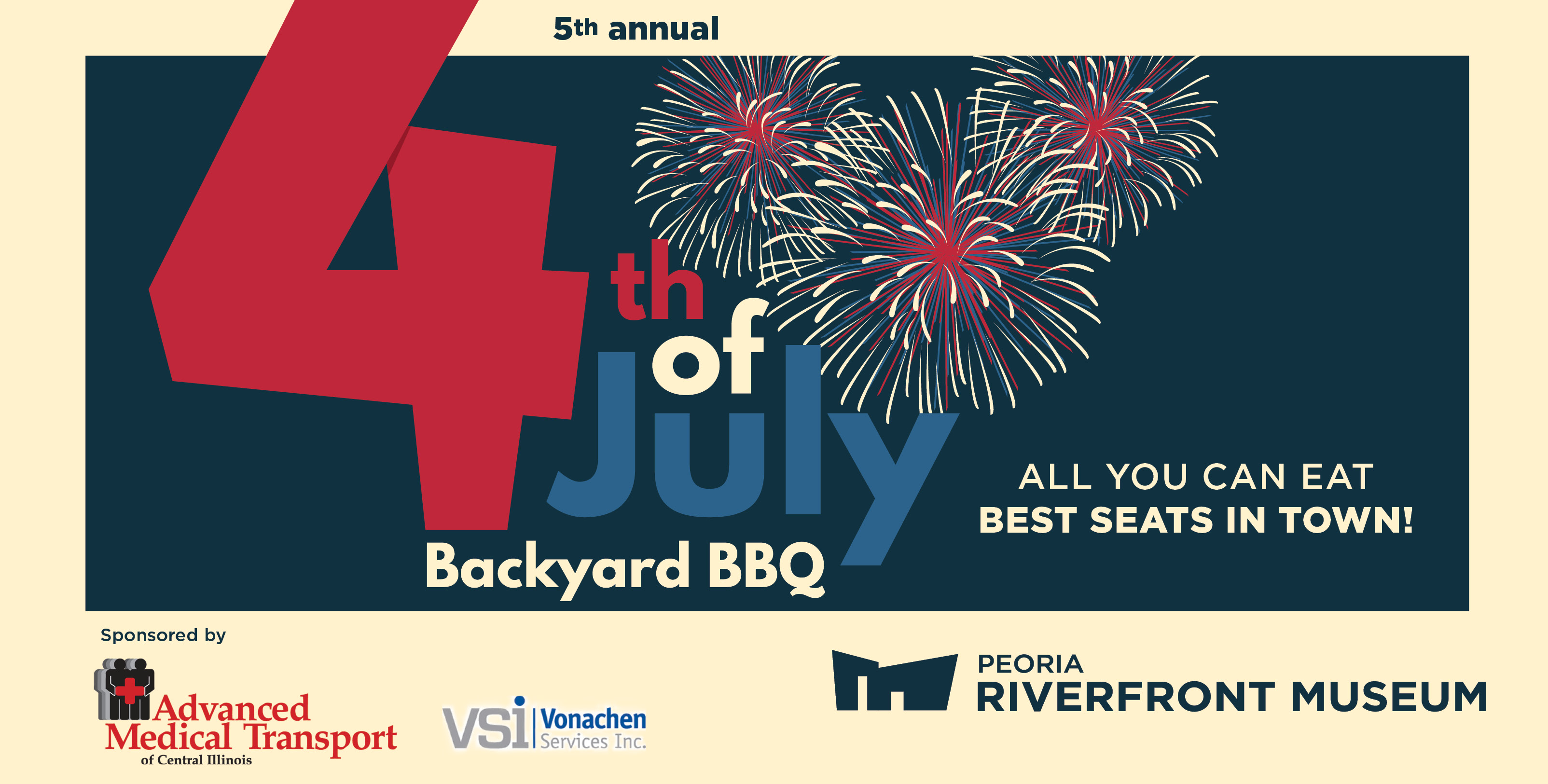 4th of July Backyard BBQ
6 to 10:30 pm
All you can eat! Best seats in town!
Indoor-outdoor viewing & family fun!
Save your spot for the Riverfront Museum's Summer Fundraiser ! Purchase tickets online today - click here.
Take the 4th of July CityLink Shuttle right to the Museum - click here for details!
Cracked Pepper all-you-can-eat buffet! 
Cash bar, Emack & Bolio's ice cream, popcorn & snacks!
WIRL live remote broadcast with Deejay CJ!
"Playing with Light" exhibition, Dome Planetarium & all galleries open
$5 educational films on the Giant Screen
Kids' goodie bag & family programming
Green Screen Photo Booth – sponsored by Advanced Medical Transport
Great riverfront viewing from outside or inside
Indoor facilities, climate controlled comfort
FREE water & lemonade
MEMBERS: Adults $35  |  Children (3-12) $17
Member Bonus: Bring your family & friends - purchase up to 4 guest tickets per household at the member rate!
PUBLIC : adults $45, children (3-12) $22
Purchase tickets online at RiverfrontMuseum.org - click here. (Tickets are nonrefundable.)
For more information or to purchase tickets by phone call: 309.686.7000
Please bring your own seating.