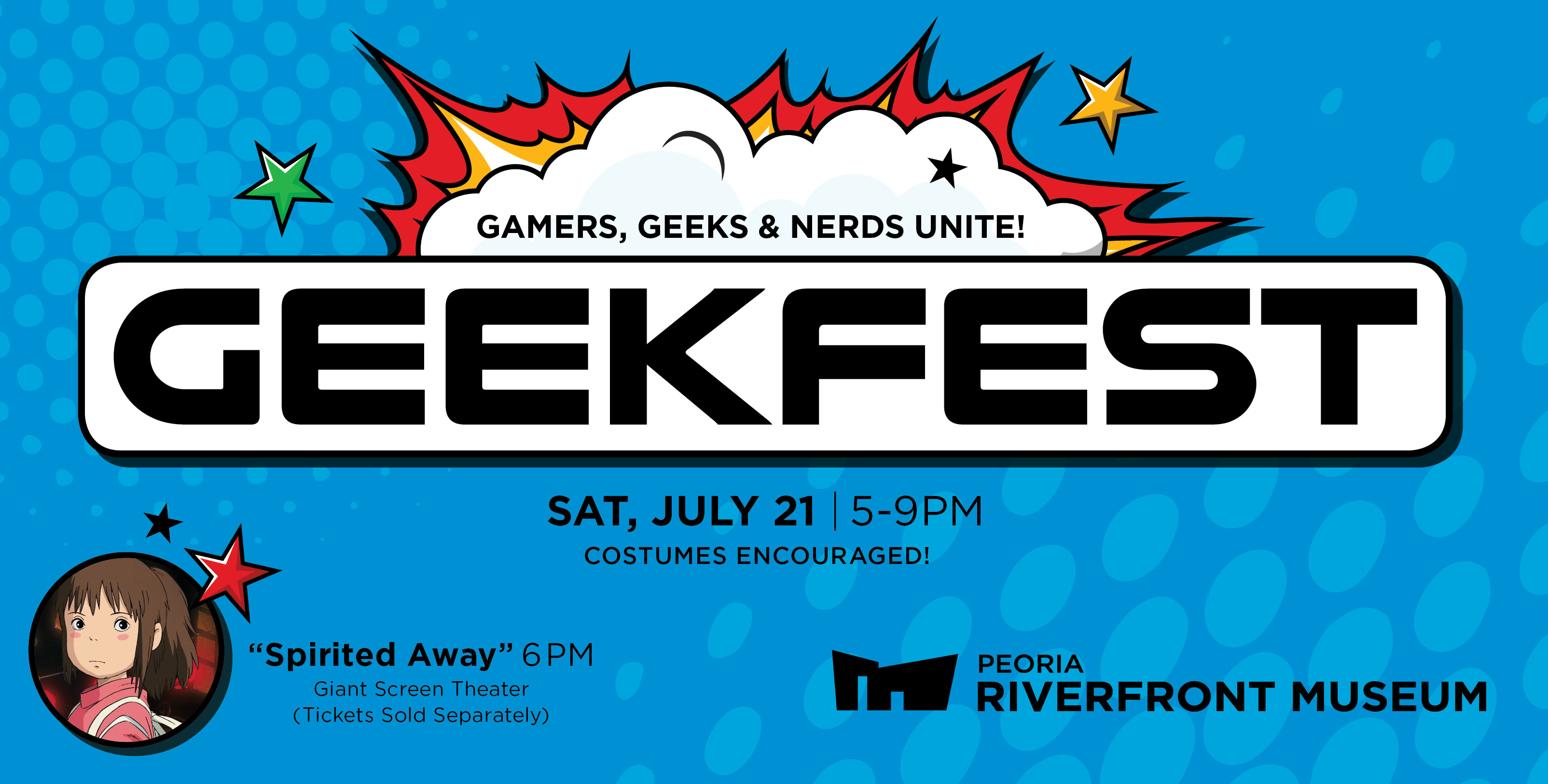 GeekFest 2018
Sat, Jul 21  |  5-9 pm
All ages fun! Games, creatures, cosplay, costume contest & more!
Join the museum programs staff for a nerdy night to remember at our first ever GeekFest. Challenge friends and family to "Super Smash Brothers," explore our new "Mythic Creatures: Dragons Unicorns & Mermaids" exhibition, enjoy "Laser Floyd" and play "Star Wars" trivia in the Dome Planetarium! Join La Vie Cosplay for a Q&A panel discussion: "Cosplay Tips and Tricks" on the tips and tricks to leveling up your cosplays. Throughout the night there will be fabulous door prizes, jumbo-sized games in the galleries, vendors selling geeky wares and showing off cool stuff, as well as a juried costume contest! 
Spirited Away Academy Award-winning Animated Film  |  Giant Screen Theater  |  6 pm  (film tickets separate; to purchase - click here)
Partners
Tabletop game room provided by Just for Fun Games, plus games for sale
Comic books, art, and paraphernalia by Acme Comics 
Makers Demos with 3D printers, laser cutters and more by River City Labs
Books for sale by The Book Nook
Interactive Q&A Panel by La Vie Cosplay
Kona Ice
and much more!
$15 Members | $18 Public
Buy tickets online now - click here.
Tickets & more info also available at the Museum or by phone: 309.686.7000.