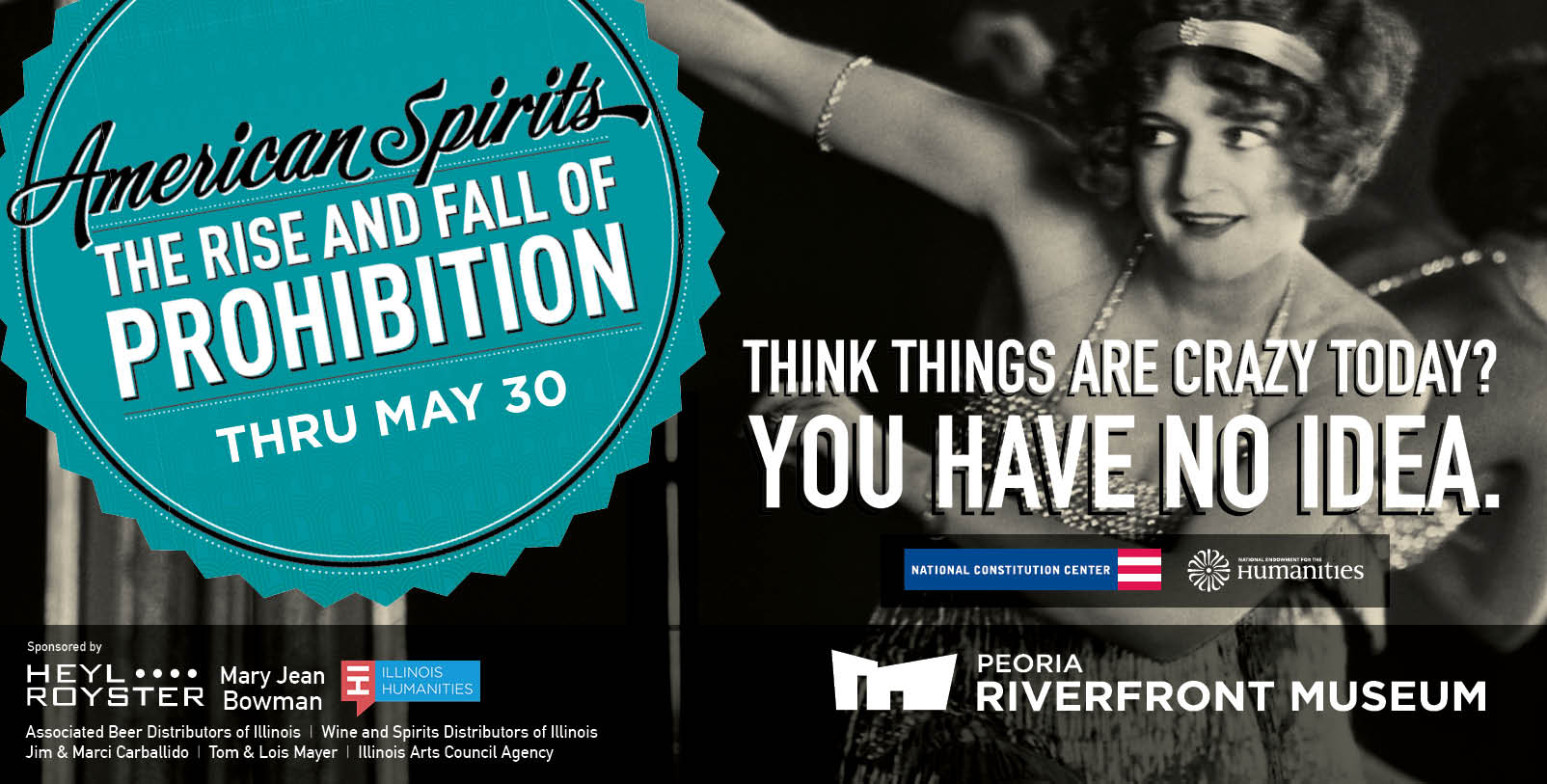 American Spirits: The Rise and Fall of Prohibition
Feb 20 - May 30, 2016
International Feature Gallery
Step back in time to an era of flappers and suffragists, bootleggers and temperance workers, and real-life legends like Al Capone and Carrie Nation. Created by the National Constitution Center, American Spirits: The Rise and Fall of Prohibition is the first comprehensive exhibition about America's most colorful and complex constitutional hiccup. Spanning from the dawn of the temperance movement, through the Roaring '20s, to the unprecedented repeal of a constitutional amendment, this world-premiere exhibition brings the whole story of Prohibition vividly to life. Experience the Prohibition era through:
View more than 100 rare artifacts including flapper dresses, temperance propaganda, and an original ratification copy of the 18th Amendments 
Visit re-created speakeasy where you can learn to dance the Charleston and explore the fashion, music, and culture of the Roaring '20s
Enjoy films, music, photos, and multimedia exhibits including the dazzling Wayne Wheeler's Amazing Amendment Machine, a 20-foot-long, carnival-inspired contraption that traces how the temperance movement culminated in the 18th Amendment
Play a custom-built video game where you serve as a federal agent tracking down rumrunners
Take an engaging iPod audio-visual tour featuring curator Daniel Okrent along with filmmakers Ken Burns and Lynn Novick, who created the PBS documentary Prohibition
American Spirits: The Rise and Fall of Prohibition is curated by Daniel Okrent, Pulitzer Prize finalist and author of Last Call: The Rise and Fall of Prohibition.
The Street Gallery: Prohibition & Peoria
Peoria played a significant role in the distilling and brewing industry up through Prohibition. At the turn of the nineteenth century, Peoria was known as "the Whiskey Capital of the World" generating 1/16th of the entire revenue base of the United States. The Street Gallery will feature historic memorabilia from Peoria's whiskey and beer manufacturers as well as insight into Peoria's Prohibition history. 
Click here to learn more about the exhibition!
Prohibition-related Museum events & programming - click here.
Note: Extra $3 charge with general admission for non-members.
For more information call 309.686.7000.