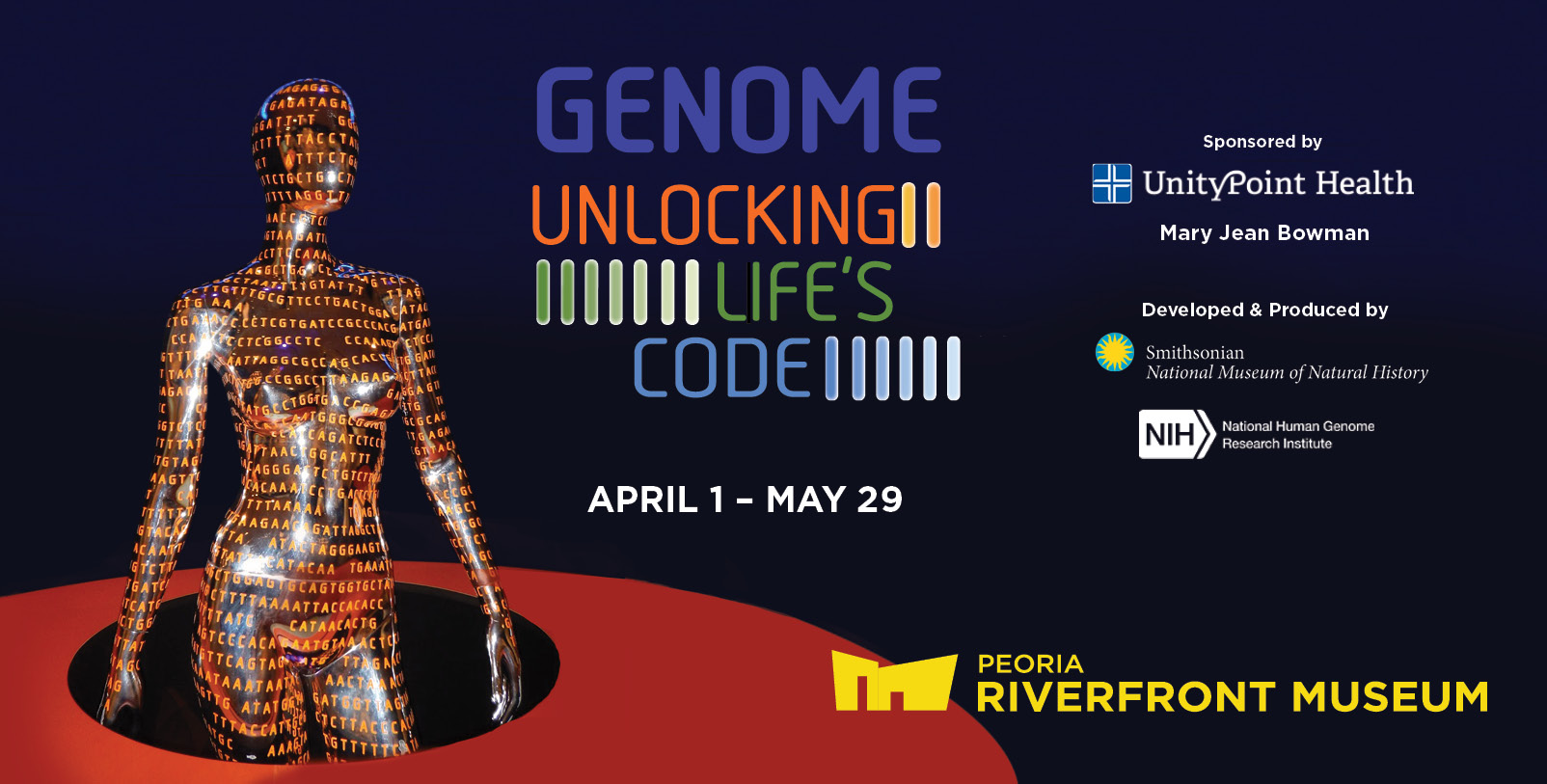 Genome: Unlocking Life's Code
April 1 - May 29, 2017
International Feature Gallery
Genome: Unlocking Life's Code is an immersive, high-tech exhibit that captures the revolutionary nature of genomic science. The foundation of all life: unravel the mystery behind the complete set of instructions needed for every living thing on Earth. Discover what the genome is, its scale, structure and how it plays a role in modern life.
Hands-on Interactives
Encounter 3-D models of a human genome.
Complete puzzles to test your DNA sequencing skills.
View real-life stories of patients and clinicians solving medical mysteries.
Examine the genomes of five different species and identify what they reveal, and more!
Genome: Unlocking Life's Code was developed and produced by the Smithsonian Museum of Natural History and the National Institutes for Health's National Human Genome Research Institute in association with Science North.
For more information on the exhibition, click here.
Riverfront Museum Trait Tree
The Trait Tree is an exhibit that will be on display in conjunction with Genome: Unlocking Life's Code. It was developed with help of museum visitors. It is a branching diagram that identifies four visible genetic traits in humans, and asks visitors to determine which of those traits they themselves have. Identifying the dominant or recessive phenotype of four genetic traits results in 16 different combinations. Visitors will learn which unique combination represents them, and how common it is among other visitors.