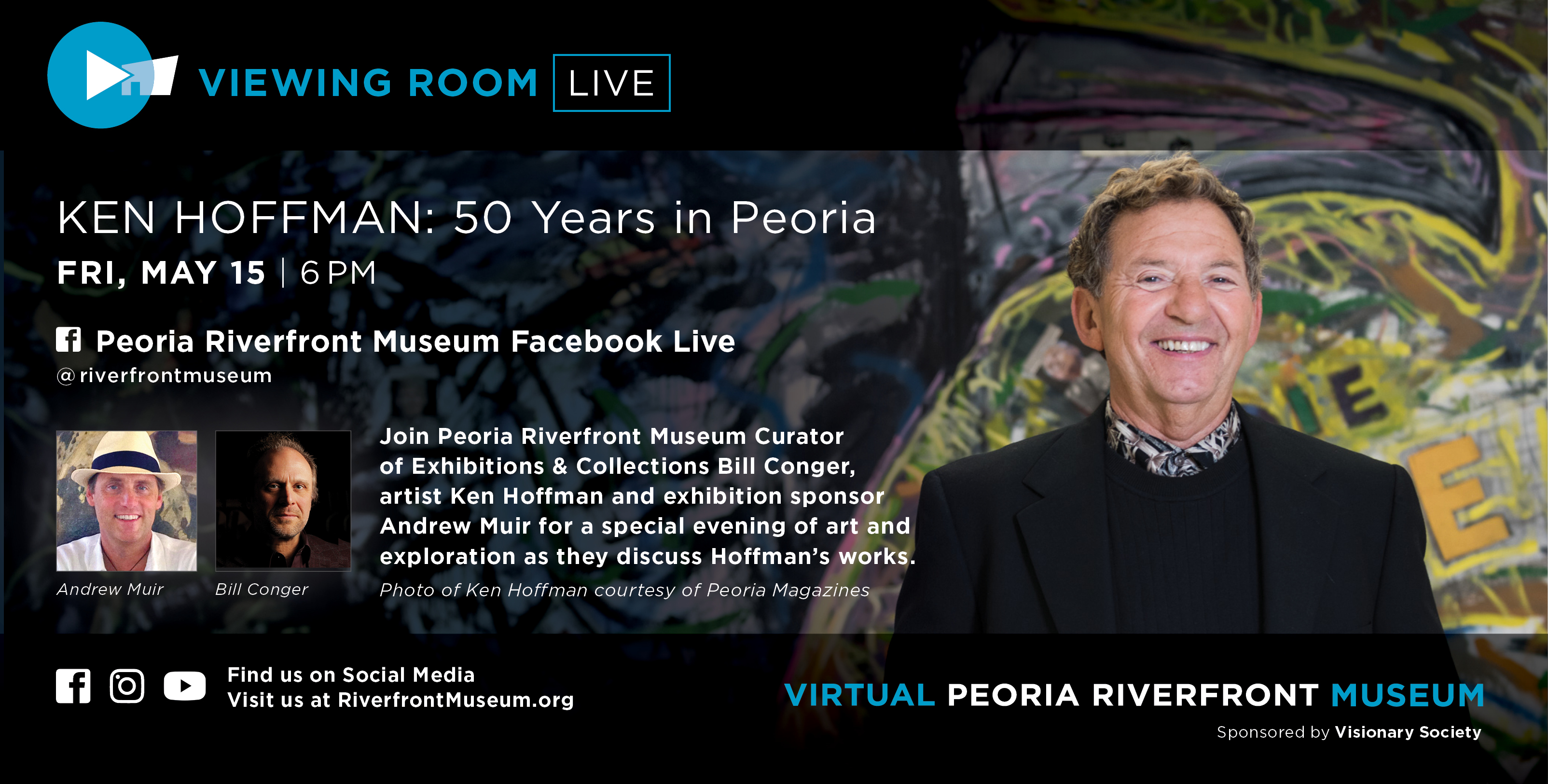 Viewing Room LIVE on Facebook | Ken Hoffman: 50 Years in Peoria
Friday, May 15 | 6 pm
Peoria Riverfront Museum's Facebook page @riverfrontmuseum
Join Peoria Riverfront Museum Curator of Exhibitions & Collections Bill Conger, artist Ken Hoffman and exhibition sponsor Andrew Muir for a special evening of art and exploration as they discuss Hoffman's works and upcoming exhibition, live on Peoria Riverfront Museum's Facebook page!
Ken Hoffman arrived in Peoria in 1969, accepting the position of professor of painting at Bradley University. Since then, Hoffman, a graduate of San Francisco Art Institute, has spent fifty years developing a unique painting style which simultaneously explores the human qualities of animals and the animal qualities of humans. Beginning with a mural work painted in 1970, this exhibition explores the 50-year artistic journey which has realized these humorous, unmistakable, and often very large-scale paintings of animals in suits.
Photo courtesy of Peoria Magazines. Read more about Ken Hoffman in this wonderful Peoria Magazines piece by Channy Lyons .