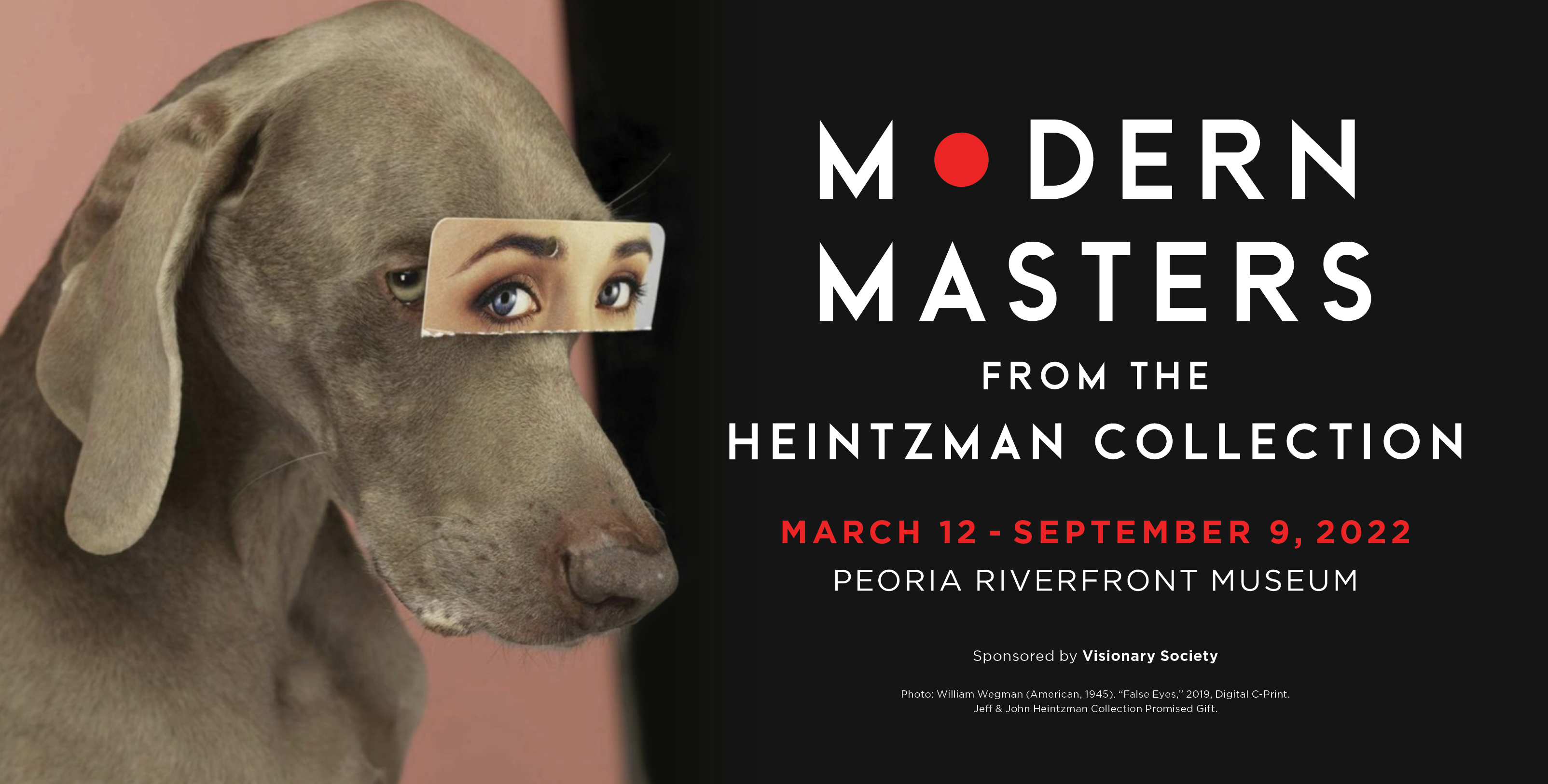 MODERN MASTERS FROM THE HEINTZMAN COLLECTION
March 12 - September 9, 2022
Owens Gallery
"Modern Masters from the Heintzman Collection" features works by 15 of the most important artists of the 20th century. This select grouping constitutes a fraction of Jeff and John Heintzman's lifelong acquisitions.
JEFF & JOHN HEINTZMAN
Identical twin brothers Jeff and John Heintzman have for decades, dedicated their expertise and energies to the arts in Peoria. Becoming Division I swimmers at the University of Iowa after graduating from Peoria High School, both developed a passion for art collecting. Over the years, while giving countless hours to various art venues and institutions throughout the community, they methodically amassed a formidable collection of 20th century masters.
The entirety of the Heintzman Collection has been offered as a promised gift to the Peoria Riverfront Museum as we proudly further our dedication to building confidence and education through the use of our permanent collection.
Photo: William Wegman (American 1945). "False Eyes" 2019 Digital C-Print. Jeff & John Heintzman Collection. Promised Gift.
Sponsored by Visionary Society.