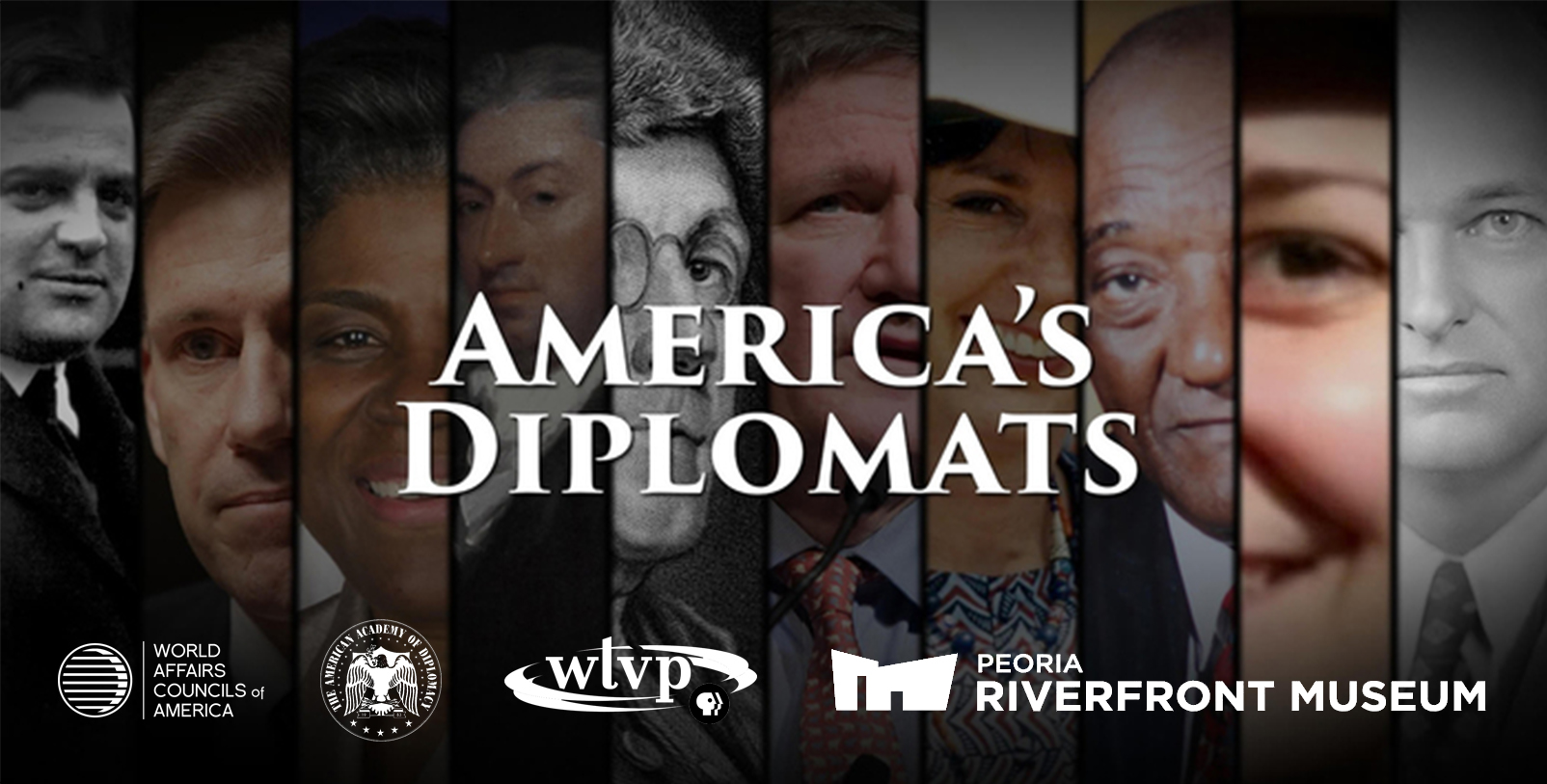 America's Diplomats: Film Screening and Discussion with Ambassador Ronald E. Neumann
Thu, Jun 15 | 6:30 PM
Free Admission
From Ben Franklin to Benghazi, America's Diplomats takes you inside the Foreign Service and behind the scenes of U.S. Foreign Policy. Discover the role our diplomats play in shaping American history. Uncover the the origins of our Foreign Service, and the danger American diplomats face far from home.
The screening and discussion of America's Diplomats is a program of the World Affairs Councils of America and the American Academy of Diplomacy. It is also sponsored by the Peoria Area World Affairs Council, the Peoria Riverfront Museum, and WTVP.
Reserve tickets online now - click here!