The Blues Brothers
Thu, Apr 5 | 6 PM
After his release from prison, "Joliet" Jake Blues (John Belushi) reunites with his brother, Elwood (Dan Aykroyd), who are collectively known as the "Blues Brothers." Jake's first task is to save the orphanage the brothers grew up in from closing, by raising $5,000 to pay back taxes. The two are convinced they can earn the money by getting their old band back together. However, after playing several gigs and making a few enemies, including the police, the brothers face daunting odds to deliver the money on time.
"The Blues Brothers" also stars James Brown, Cab Calloway, Aretha Franklin, Ray Charles, John Lee Hooker, Carrie Fisher, Henry Gibson, Charles Napier and John Candy. Directed by John Landis. Filmed in Chicago. 1981. Rated R.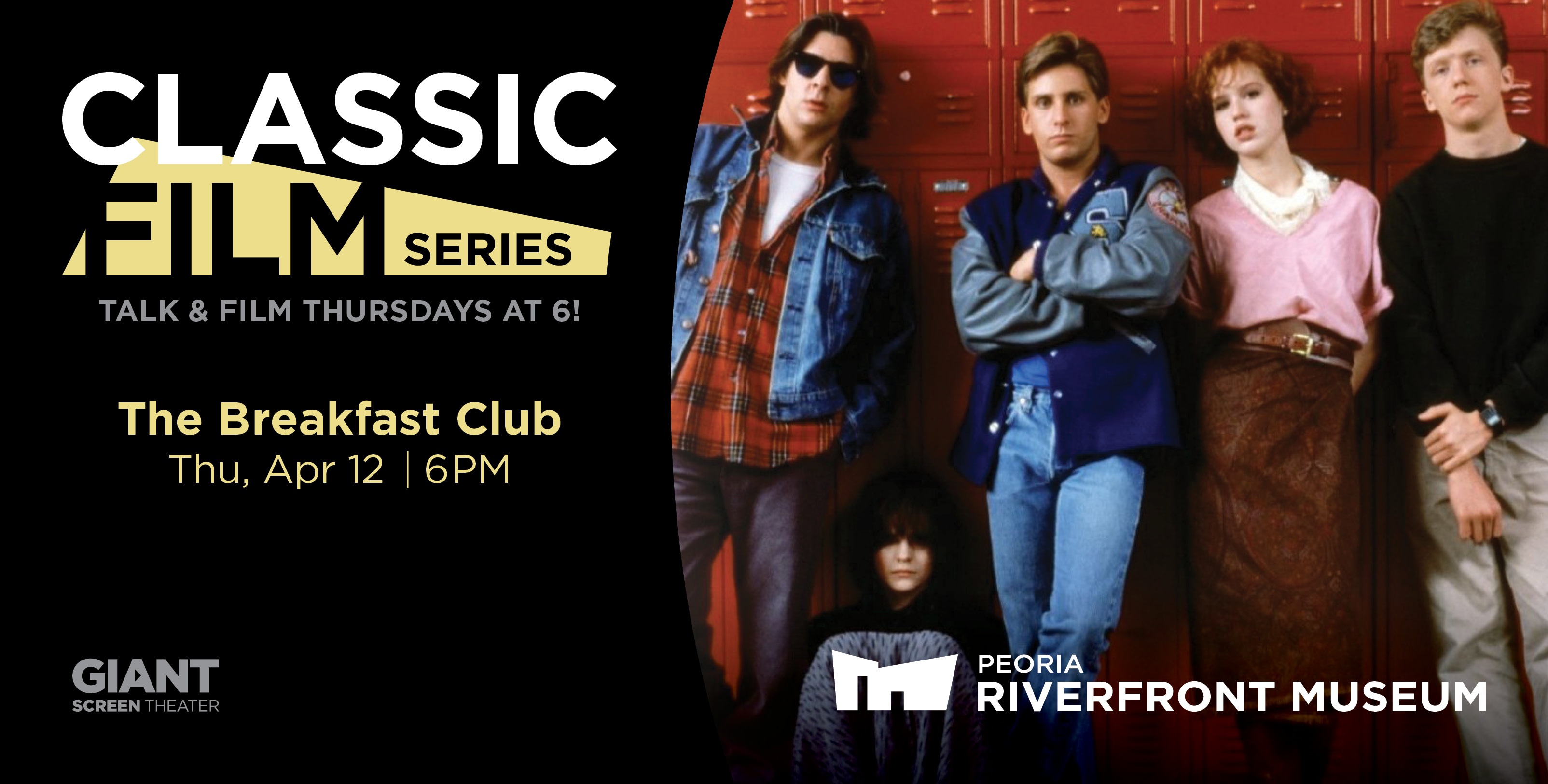 The Breakfast Club
Thu, Apr 12 | 6 PM
Five high school students from different walks of life endure a Saturday detention under a power-hungry principal (Paul Gleason). The disparate group includes rebel John (Judd Nelson), princess Claire (Molly Ringwald), outcast Allison (Ally Sheedy), brainy Brian (Anthony Michael Hall) and Andrew (Emilio Estevez), the jock. Each has a chance to tell his or her story, making the others see them a little differently -- and when the day ends, they question whether school will ever be the same.
Written, produced, and directed by John Hughes. Filmed in Des Plaines, Northbrook, Park Ridge and Chicago. 1985. Rated R.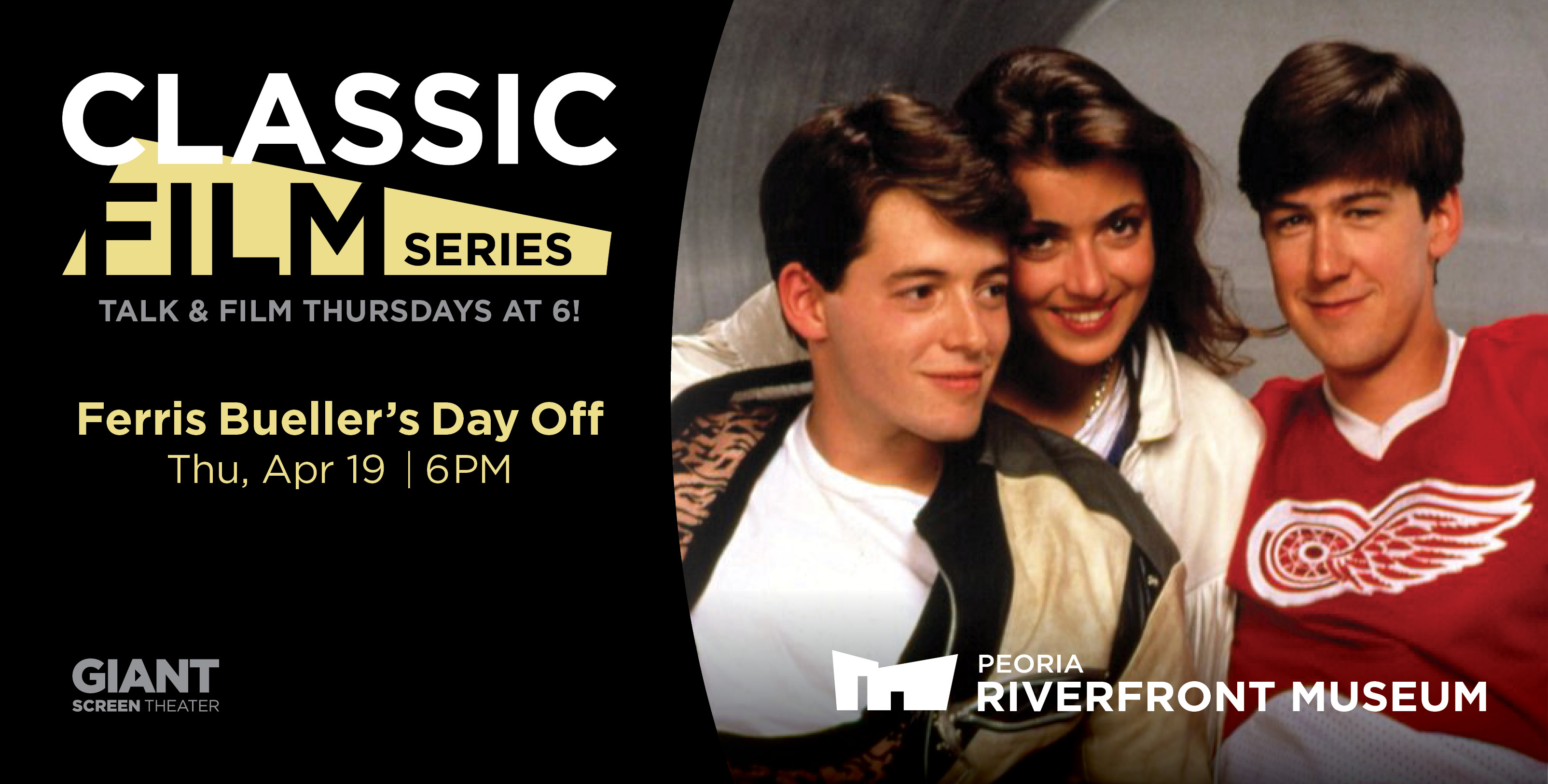 Ferris Bueller's Day Off
Thu, Apr 19 | 6 PM
Ferris Bueller (Matthew Broderick) has an uncanny skill at cutting classes and getting away with it. Intending to make one last duck-out before graduation, Ferris calls in sick, "borrows" a Ferrari, and embarks on a one-day journey through the streets of Chicago. On Ferris' trail is high school principal Rooney (Jeffrey Jones), determined to catch him in the act. 
The film also stars Mia Sara, Alan Ruck and Jennifer Gray. Written, produced, and directed by John Hughes. Filmed in Chicago (features Sears Tower and Art Institute of Chicago), Highland Park, Winnetka and Northbrook. 1986. Rated PG-13.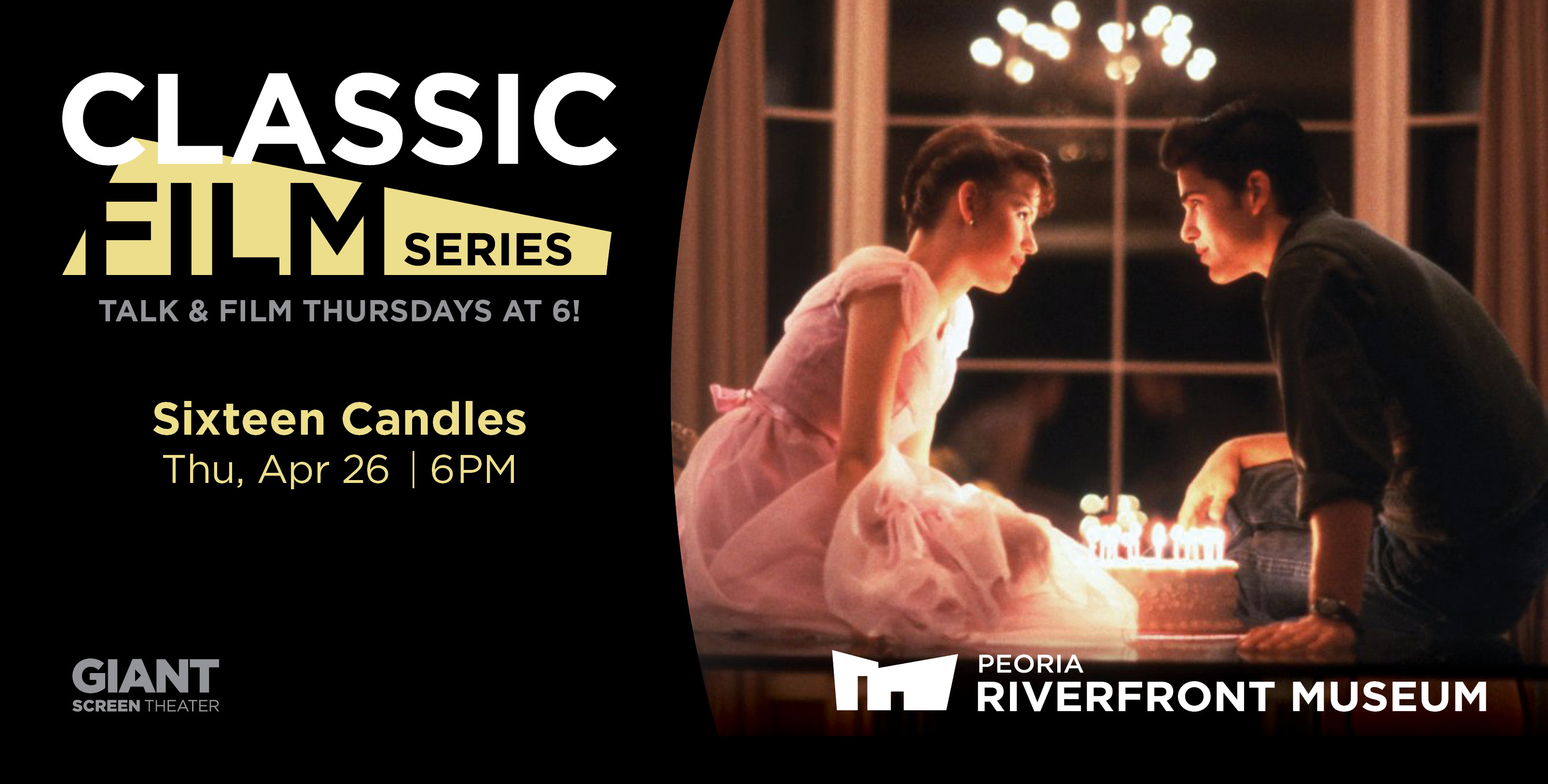 Sixteen Candles
Thu, Apr 26 | 6 PM
With the occasion all but overshadowed by her sister's upcoming wedding, angst-ridden Samantha (Molly Ringwald) faces her 16th birthday with typical adolescent dread. Samantha pines for studly older boy Jake (Michael Schoeffling), but worries that her chastity will be a turnoff for the popular senior. Meanwhile, Samantha must constantly rebuff the affections of nerdy Ted (Anthony Michael Hall), the only boy in the school, unfortunately, who seems to take an interest in her. Also stars Evanston siblings John and Joan Cusack.
Filmed in Northbrook, Highland Park, Evanston, Glencoe, Skokie and Winnetka, Illinois. Written, produced, and directed by John Hughes. 1984. Rated PG.
Buy tickets online now - click here!
Previous Films
Saving Private Ryan  |  Oct 19  |  Hosted by Mark Spenny
Rear Window  |  Oct 26  |  Hosted by Bob & Mary Smouse
The Sound of Music  |  Nov 2  |  Hosted by Michele Sullivan, with a special talk by Dr. William Wilsen who assisted with the 1965 film
Gone with the Wind  |  Nov 9  |  Hosted by Wayne Baum
To Kill a Mockingbird  |  Nov 16  |  Hosted by Judge Joe Billy McDade
The Wizard of Oz  |  Nov 30  |  Hosted by Dr. William Bond
Singing' in the Rain  |  Jan 18
Citizen Kane  |  Jan 26  |  Hosted by Harry Puterbaugh
Casablanca  |  Feb 1  |  Hosted by Mark Spenny
The Godfather | Feb 8 
12 Angry Men | Mar 9 | Hosted by Gary Roberts
The Blues Brothers | Apr 5
The Breakfast Club | Apr 12
Ferris Bueller's Day Off | Apr 19