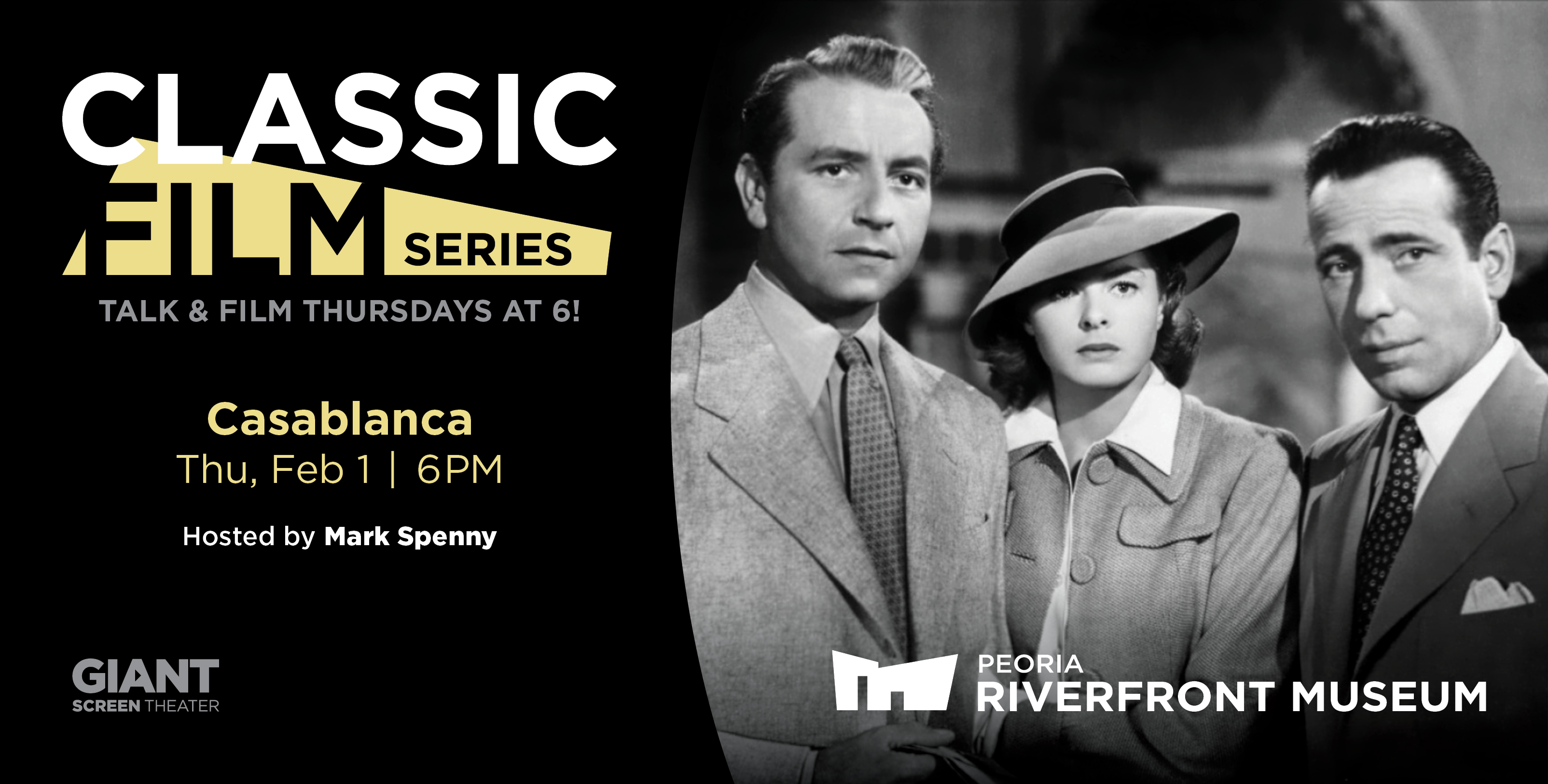 Casablanca 
Thu, Feb 1  |  6 PM
Hosted by Mark Spenny
Synopsis: Rick Blaine (Humphrey Bogart), who owns a nightclub in Casablanca, discovers his old flame Ilsa (Ingrid Bergman) is in town with her husband, Victor Laszlo (Paul Henreid). Laszlo is a famed rebel, and with Germans on his tail, Ilsa knows Rick can help them get out of the country. 
Film info: Released 1942. Directed by Michael Curtiz; starring Humphrey Bogart, Ingrid Bergman, Paul Henreid, Claude Rains, Peter Lorre & Sydney Greenstreet. Rated PG. 1h 42min.
Buy tickets online now - click here!