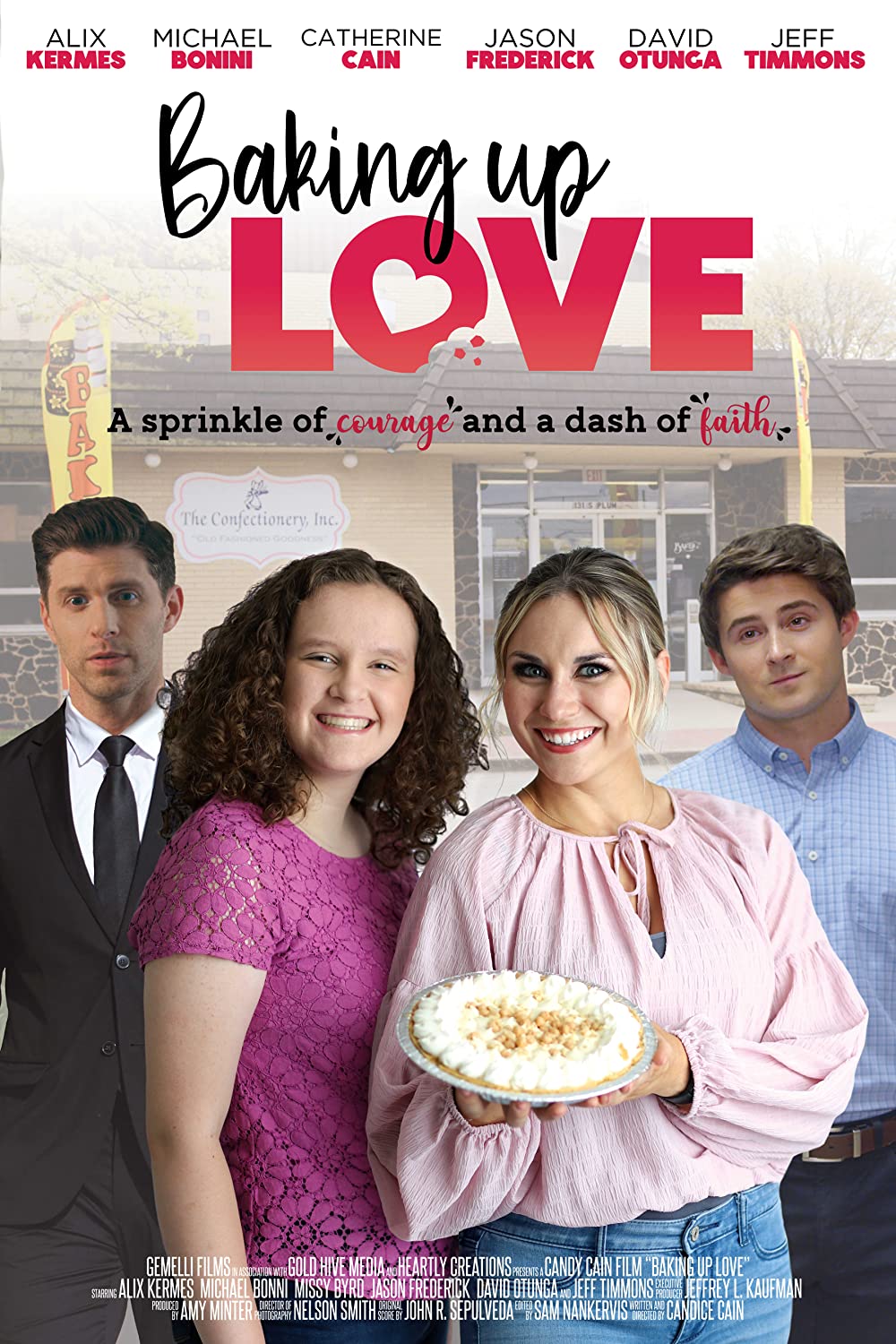 BAKING UP LOVE
Sat, Oct 2 | 6:30 PM
Exclusive premiere with complimentary tickets sponsored by Morton Chamber of Commerce. Filmed in Morton, Illinois.
CLICK HERE TO RESERVE TICKETS! 
The CEO of the Morton Pumpkin Company decides to commemorate the 200th anniversary of the cutest town ever founded with a bake-off. The town sweetheart is expected to win. When her niece is left to stay, winning seems out of reach. 
Gemelli Film's family friendly romantic comedy stars Alix Kermes, Michael Bonini, Jason Frederick, Missy Byrd, Jeff Timmons, Kenney Myers and David Otunga. Written & directed by Candice Cain. Filmed in Morton, Illinois.
Did you know?  "Baking Up Love" features The Confectionery, a real bakery located in Morton, Illinois!
Official trailer: CLICK HERE!