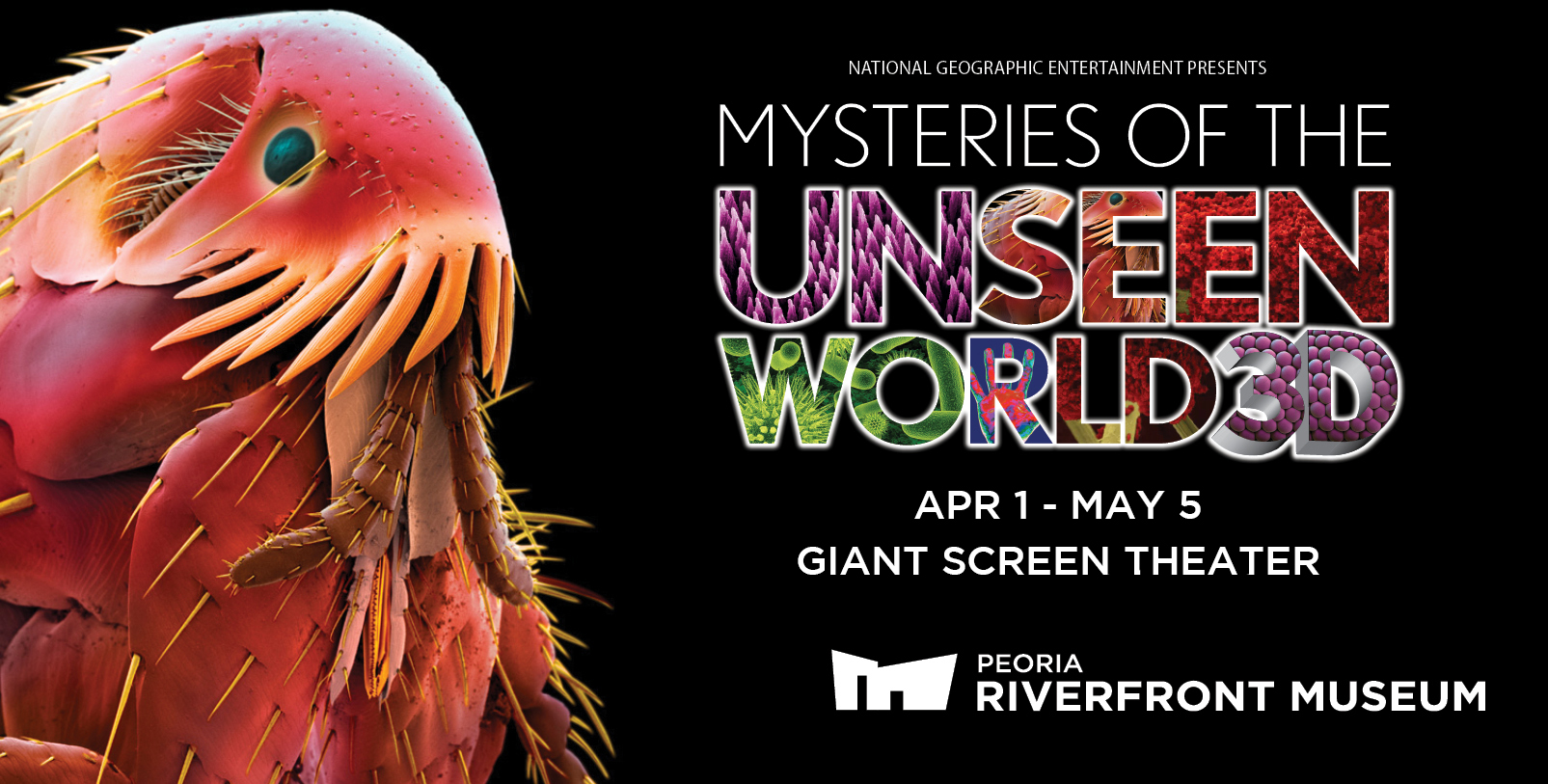 APR 1 - MAY 5!
Buy tickets online now - click here.
Watch the trailer here.
MYSTERIES OF THE UNSEEN WORLD 3D will transport audiences to places on this planet that they have never been before, to see things that are beyond their normal vision, yet literally right in front of their eyes.
High-speed and time-lapse photography, electron microscopy, and nanotechnology are just a few of the advancements in science that now allow us to see a whole new universe of things, events, creatures, and processes we never even knew existed and now give us new "super powers" to see beyond what is in front of us.
Visually stunning and rooted in cutting-edge research, Mysteries of the Unseen World will leave audiences in complete thrall as they begin to understand the enormity of the world they can't see, a world that exists in the air they breathe, on their own bodies, and in all of the events that occur around them minute-by-minute, and nanosecond-by-nanosecond. And with this understanding comes a new appreciation of the wonder and possibilities of science.