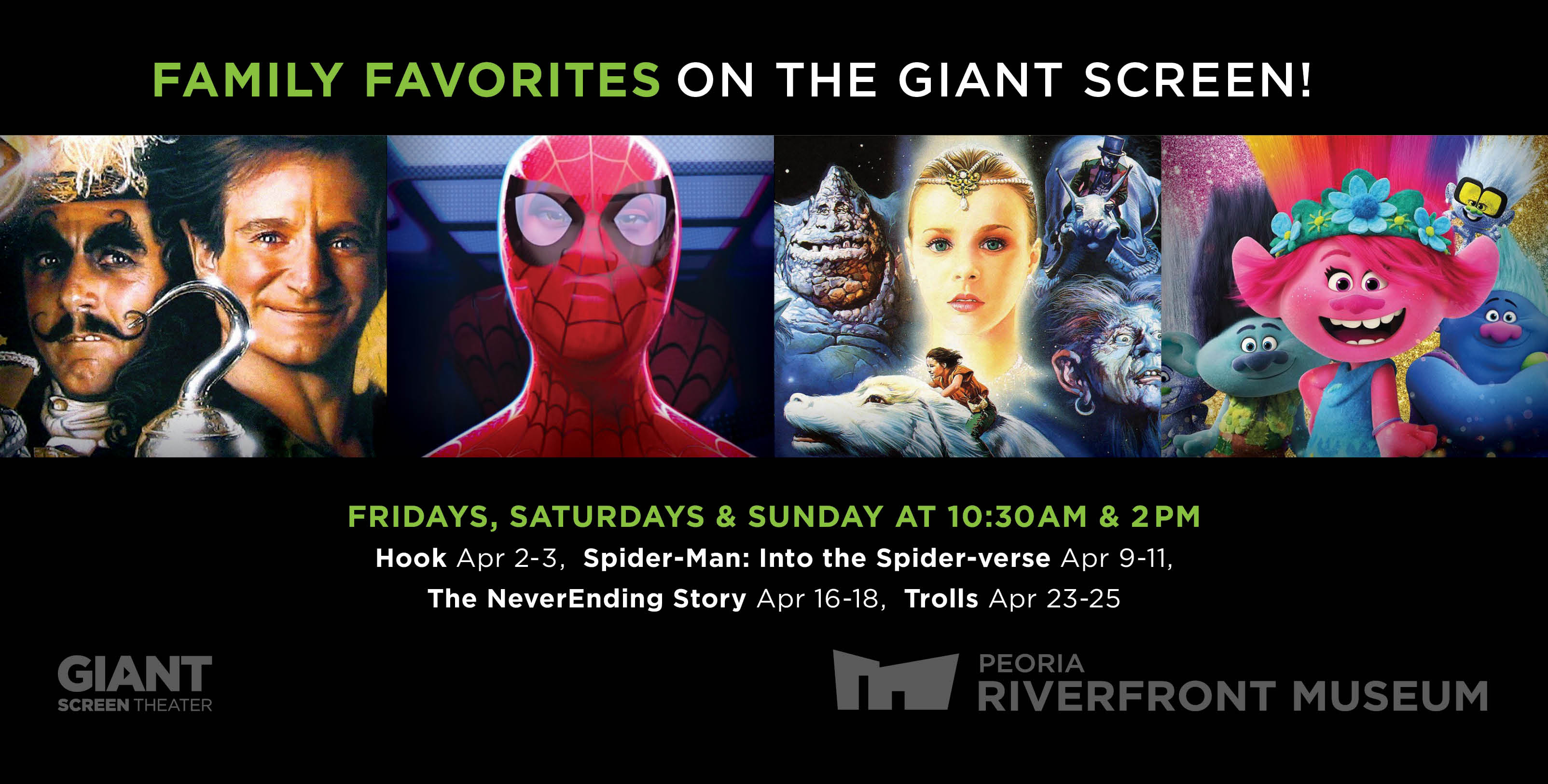 THE NEVERENDING STORY
April 16 & 17 | 10:30 AM & 2 PM
April 18 | 12:30 PM
On his way to school, Bastian (Barret Oliver) ducks into a bookstore to avoid bullies. Sneaking away with a book called "The Neverending Story," Bastian begins reading it in the school attic. The novel is about Fantasia, a fantasy land threatened by "The Nothing," a darkness that destroys everything it touches. The kingdom needs the help of a human child to survive. When Bastian reads a description of himself in the book, he begins to wonder if Fantasia is real and needs him to survive. 1984. Rated PG. Runtime: 1h 47m.
Tickets | CLICK HERE
---
TROLLS
April 23 & 24 | 10:30 AM & 2 PM
April 25 | 12:30 PM
After the Bergens invade Troll Village, Poppy (Anna Kendrick), the happiest Troll ever born, and the overly-cautious, curmudgeonly Branch (Justin Timberlake) set off on a journey to rescue her friends. Their mission is full of adventure and mishaps, as this mismatched duo try to tolerate each other long enough to get the job done. 2016. Rated PG. Runtime: 1h 33m.
Tickets | CLICK HERE
---