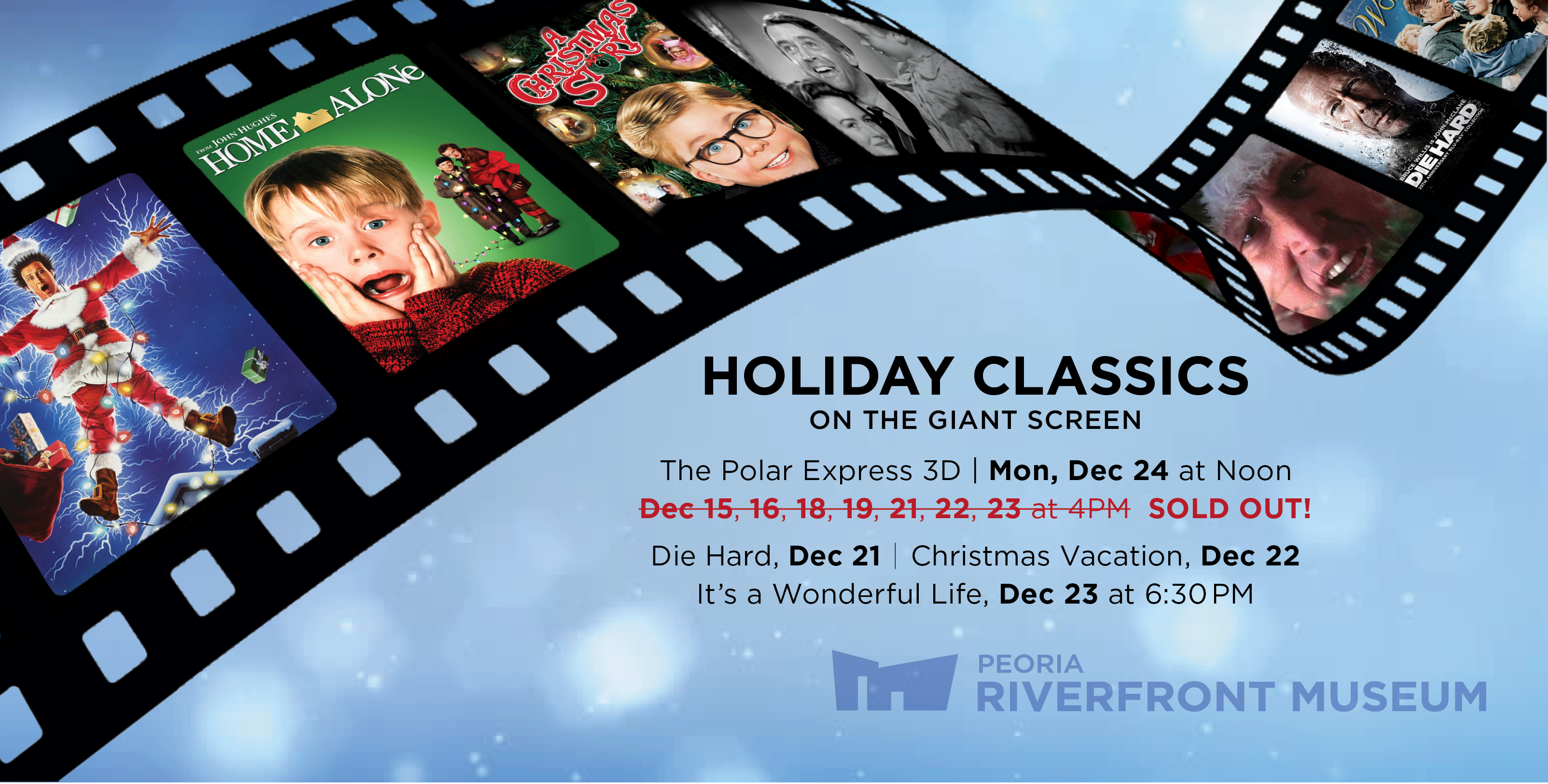 The Polar Express 3D
Dec 15, 16, 18, 19, 21, 22, 23 | 4 PM - SOLD OUT
Dec 24 | Noon
Tom Hanks and director Robert Zemeckis ("Forrest Gump"; "Cast Away") reunite for "Polar Express," an inspiring adventure based on the beloved children's book by Chris Van Allsburg. When a doubting young boy takes an extraordinary train ride to the North Pole, he embarks on a journey of self-discovery that shows him that the wonder of life never fades for those who believe. Rated G.
Buy tickets online now - click here!
Die Hard
Dec 21 | 6:30 PM
New York City policeman John McClane (Bruce Willis) is visiting his estranged wife (Bonnie Bedelia) and two daughters on Christmas Eve. He joins her at a holiday party in the headquarters of the Japanese-owned business she works for. But the festivities are interrupted by a group of terrorists who take over the exclusive high-rise, and everyone in it. Very soon McClane realizes that there's no one to save the hostages -- but him. Rated R.
Buy tickets online now - click here!
National Lampoon's Christmas Vacation
Dec 22 | 6:30 PM 
As the holidays approach, Clark Griswold (Chevy Chase) wants to have a perfect family Christmas, so he pesters his wife, Ellen (Beverly D'Angelo), and children, as he tries to make sure everything is in line, including the tree and house decorations. However, things go awry quickly. His hick cousin, Eddie (Randy Quaid), and his family show up unplanned and start living in their camper on the Griswold property. Even worse, Clark's employers renege on the holiday bonus he needs. Rated PG-13. 
Buy tickets online now - click here!
It's A Wonderful Life
Dec 23 | 6:30 PM
George Bailey has so many problems he is thinking about ending it all - and it's Christmas! As the angels discuss George, we see his life in flashback. As George is about to jump from a bridge, he ends up rescuing his guardian angel, Clarence - who then shows George what his town would have looked like if it hadn't been for all his good deeds over the years. Rated PG.
Buy tickets online now - click here!