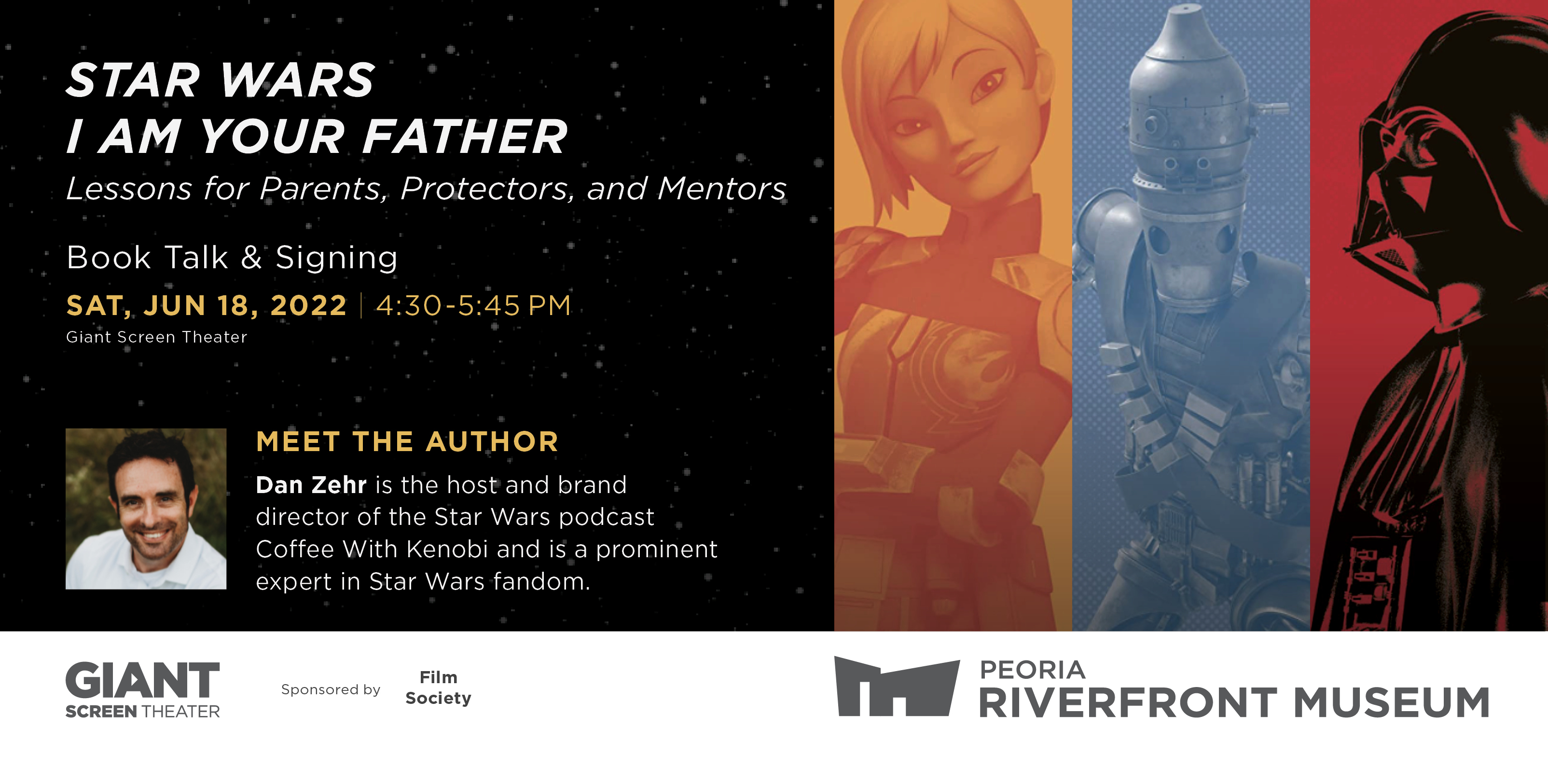 MEET DAN ZEHR, AUTHOR & STAR WARS EXPERT
STAR WARS I AM YOUR FATHER: Lessons for Parents, Protectors, and Mentors
BOOK TALK & SIGNING 
Sat, Jun 18
4:30-5 PM | Book Talk & Author Q&A
5-5:30 PM | Book Signing*
Meet Dan Z, the host and brand director of Star Wars podcast "Coffee With Kenobi" and a prominent expert in Star Wars fandom. Find out more at coffeewithkenobi.com!
--
June 18, 3:30 & 6 PM see film that started it all, Star Wars (Star Wars: Episode 4 - A New Hope), celebrating its the 45th anniversary. More info & tickets: CLICK HERE
--
*Limited number of books available.