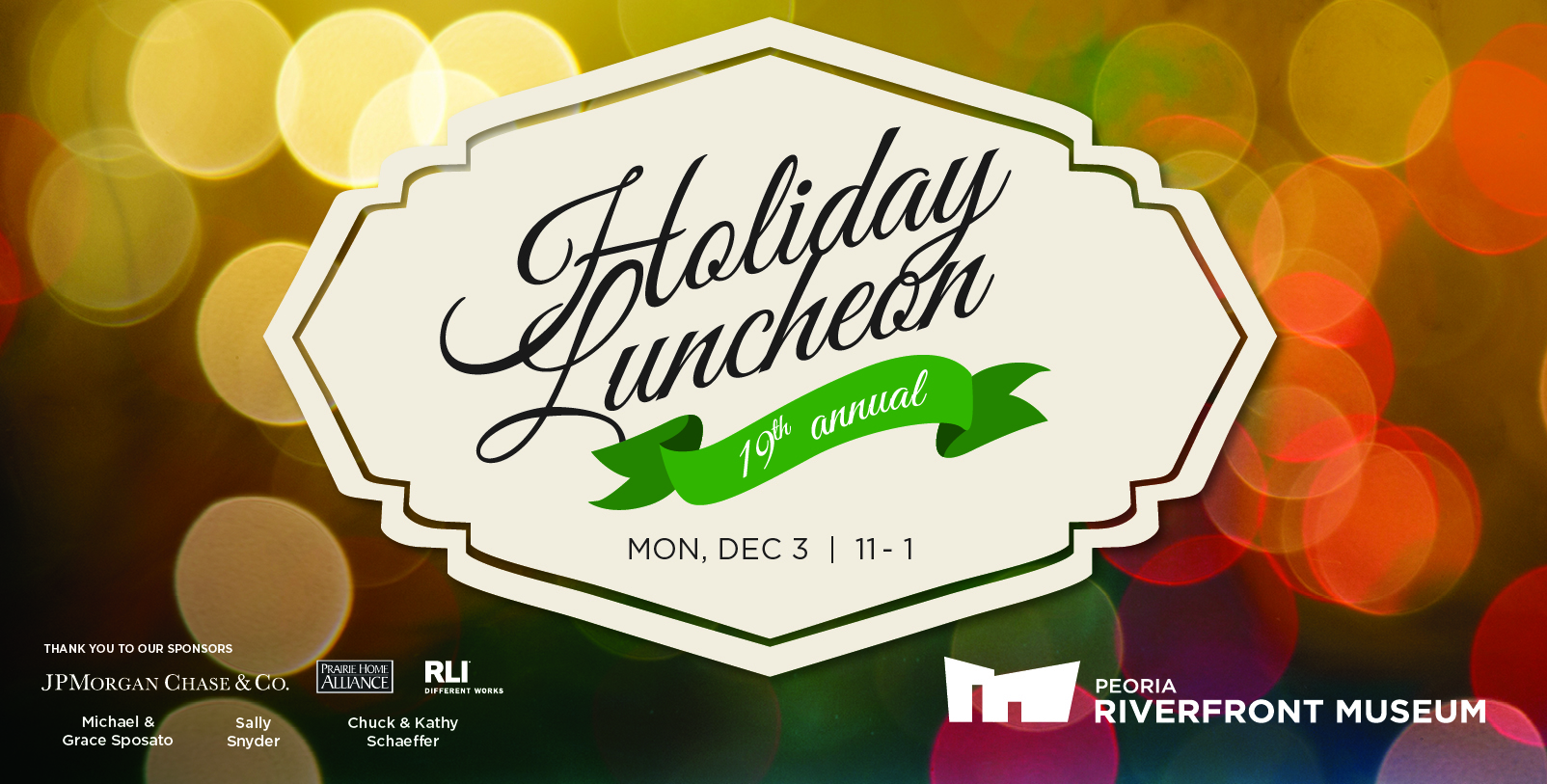 19th Annual Holiday Luncheon Fundraiser
Holiday Luncheon 2018
Mon, Dec 3  |  11-1 pm
Have a great time with friends as you enjoy a fabulous lunch, raffle, silent auction, and shopping in the Museum Store. All proceeds benefit the Every Student Initiative at Peoria Riverfront Museum.
11 am-12 pm  |  Social Hour, Raffle & Silent Auction
12 pm  |  Lunch
Menu
Tuscan Breast of Chicken with Butter Parsley Potatoes and Normandy Vegetables or Herb Roasted Tomato with Cavatappi Pasta in a Tuscany Cream Sauce
Lunch provided by Barrack's Cater Inn
Raffle Prizes
 Riverfront Museum 4th of July Backyard BBQ VIP package for 20 guests ($2000 value)
 Hearth & Patio $1000 gift certificate
 Apple Watch Series 4 with Cellular donated by The Digital Store ($500value)
 Jones Bros. Jewelers $500 gift certificate
Raffle Tickets: 1 for $15  |  5 for $60  |  10 for $100
Silent Auction
Bid on baskets of food, products and entertainment from communities around Central Illinois!
Cost
$50 per person  |  $400 per table of 8  |  $600 per sponsor table of 8*
*includes prime seating, table favors and special recognition
Thank you to our sponsors JP Morgan Chase & Co., RLI, Prairie Home Alliance, Sally Snyder, Grace & Michael Sposato, and Chuck & Kathy Schaeffer!
Seating is limited.
For more info email SKerker@peoriariverfrontmuseum.org or call 309.863.3042