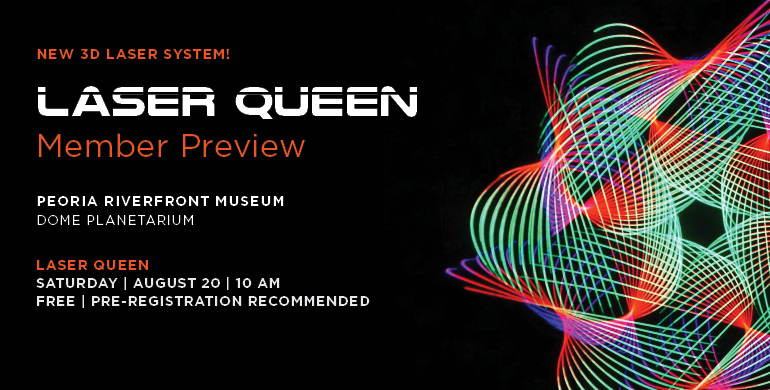 Exclusive Member Preview | Laser Queen!
Exclusive members-only preview of 'Laser Queen' in the Dome Planetarium!
Sat, Aug 20, 10 AM
Dome Planetarium
Members can experience our new laser light system from "the worldwide leader in planetarium laser light shows," Laser Fantasy! Experience the full 3D excitement! The system features a graphics laser projector with special effects, a haze machine & a new beam projector.
We Will, We Will Rock You and your family with classic rock favorites, featuring the music of Queen, that will have you lip syncing and playing air guitar throughout the show.
Starts at 10:00 with donuts and coffee before in the planetarium lobby. 80ppl max.
Free of charge for members
Pre-register for this event: Here