Event Details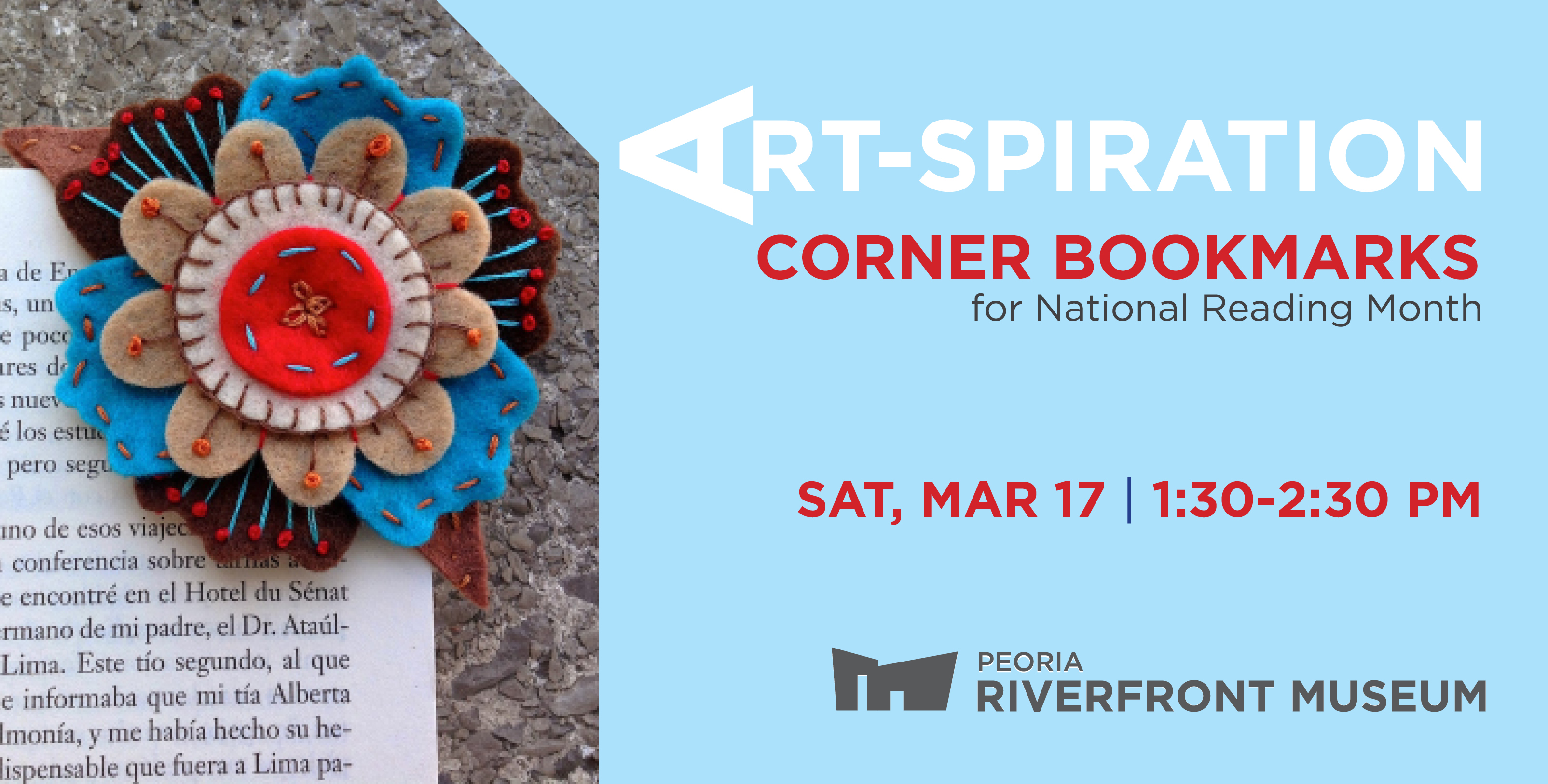 Art-spiration: Corner Bookmarks for National Reading Month!
Sat, Mar 17 | 1:30-2:30 pm
Lobby
Looking for a little art-spiration? Stop by the lobby for a free family-friendly workshop that encourages teamwork, investigation and imagination!
Free to members and with general admission.
More info available at the Museum or by phone: 309.686.7000.