Event Details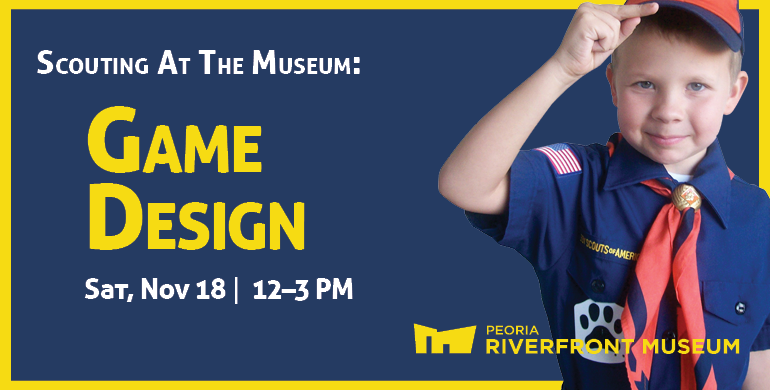 Scouting at the Museum: Game Design - SOLD OUT!
Sat, Nov 18 | Noon-3 pm
Studio 3
In this workshop, Scouts will design their own video game! Working as a group, Scouts will learn about the basics of game design—what makes a game enjoyable and challenging—as well as the basics of computer programming using Scratch. Scratch is a web-based program developed by MIT to make an accessible but powerful programming language for students.

While this workshop is intended to help Webelos to earn their Game Design patch, it is open to Scouts and family members of all ages.
Group rates are available for groups of 5 or more and include 1 chaperone per 5 scouts. 
Scouts $20 | Chaperones $5.50
Buy tickets online now - click here. - SOLD OUT!
Tickets and more info also available at the museum or by phone: 309.868.7000.
All scouting events require a minimum number of participants to run. Pre-registration is required.