Event Details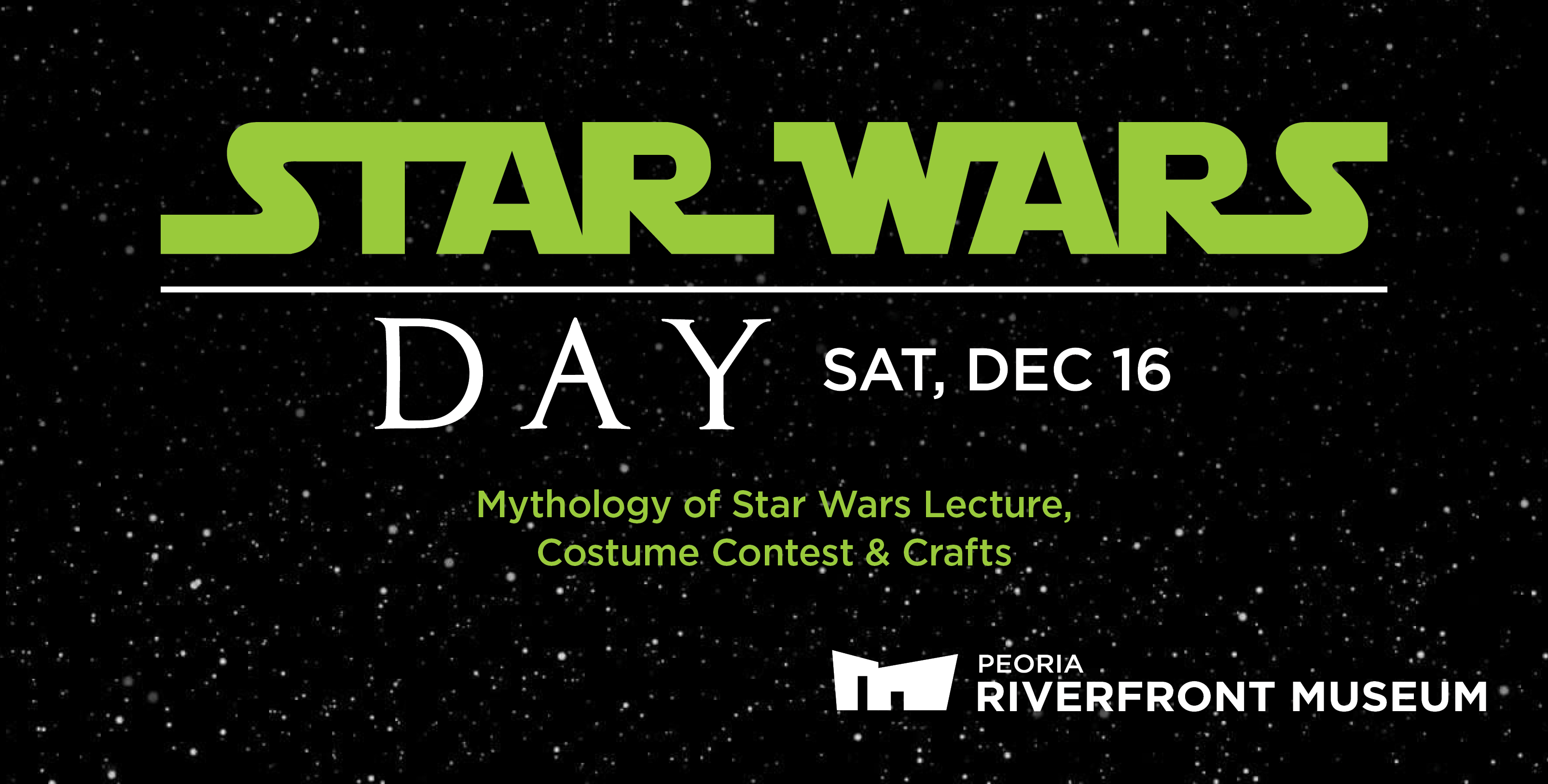 Star Wars Day
Sat, Dec 16 | Noon-4 pm
Stop by the Museum for all-day Star Wars fun with themed crafts, a costume contest with stellar prizes, a Star Wars mythology lecture, and more! Come dressed up as your favorite Star Wars character.
Noon-4 pm | Create Star Wars themed snowflakes & holiday ornaments (free) | Museum Lobby 
Noon-4 pm | Build your own light saber ($2 activity fee, cash only) | Museum Lobby
1:30 pm | Costume contest Judging & prizes handout - winner receives 4 movie tickets (Last Jedi 2D) & an official Last Jedi movie poster! | Museum Lobby
2 pm |  Lecture with Dan Z - Star Wars and Mythology | Museum Auditorium (description below)
Star Wars and Mythology: How Stories Reflect our Culture
As with many world mythologies, Star Wars reflects what we value as a society and a culture. In fact, many of the themes and belief systems found in Greek and Roman mythology are inherent to that galaxy far, far away. Join educator, StarWars.com writer, & Coffee With Kenobi host and co-creator, Dan Z as he brings you a whole new way to look at the great modern mythology that is Star Wars.You'll never look at the saga the same way again!
Free to members and with general admission | $2 fee for light saber activity- cash only 
More info also available at the Museum or by phone: 309.686.7000.