Event Details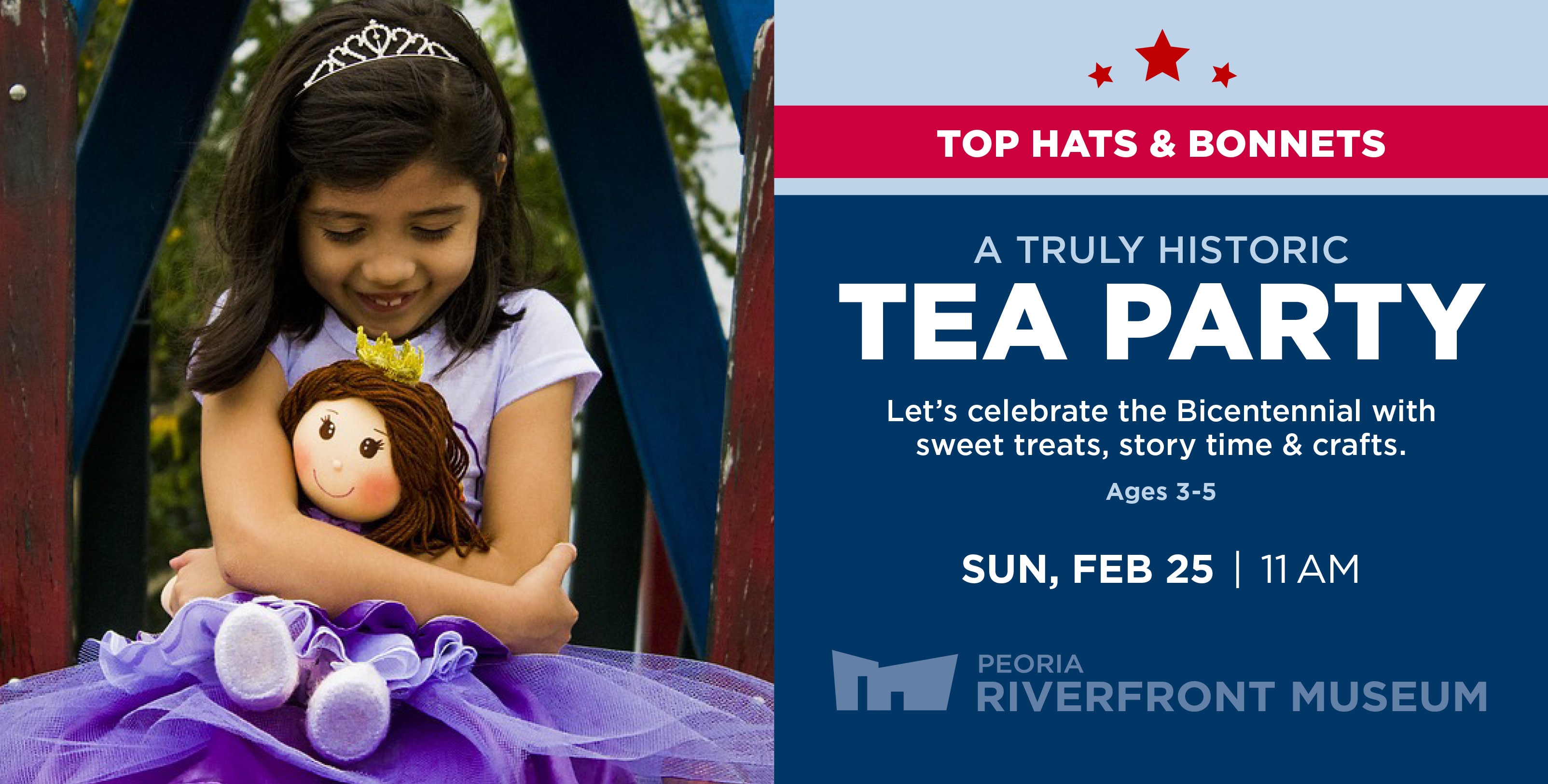 Cancelled - Top Hats & Bonnets: A Truly Historic Tea Party
Sun, Feb 25 | 11 am-1 pm
Auditorium
Preschool kiddos and their families are invited to join us for a BYOD (Bring Your Own Doll) Tea Party! Guests will enjoy sweet treats, tea and hot cocoa, a special story time, fun crafts like doll making and tea paintings, and a one-of-a-kind selfie station. This event is geared towards children ages 3-5, but all children are welcome to attend. Pre-registration is required. Please see details below regarding family pricing.
$10 Member Families* | $15 Public Families*
*Family pricing covers up to 6 individuals in an immediate family. Additional tickets can be purchased at a reduced rate.
All supplies provided for programs unless otherwise noted. All paid programs require a minimum number of participants to run or will be cancelled two business days prior to the start date. Pre-registration required.