Event Details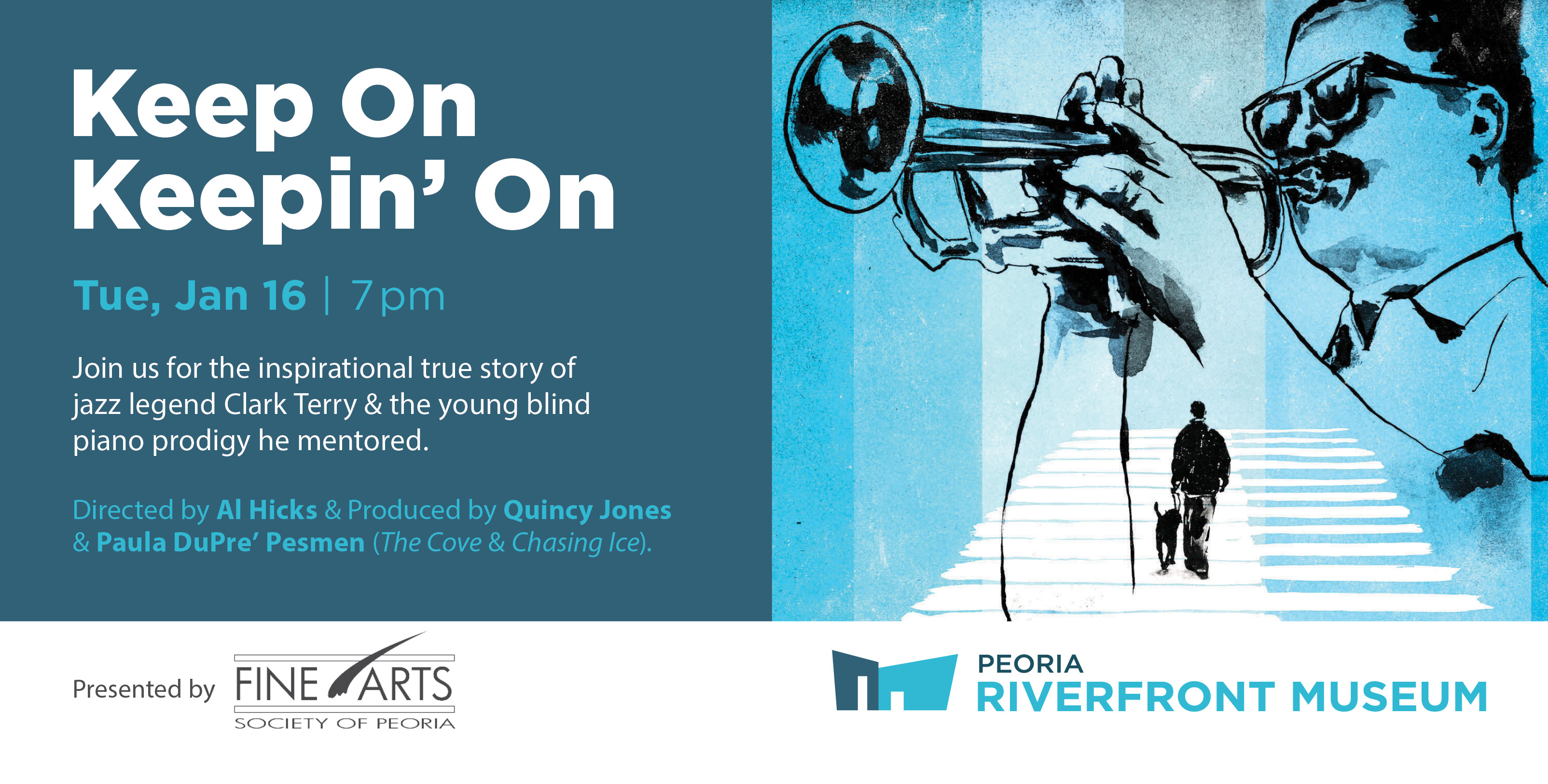 Keep On Keepin' On
Tue, Jan 16 | 7 PM
Join us for the inspirational true story of jazz legend Clark Terry & the young blind piano prodigy he mentored.
Legendary jazz musician Clark Terry, whose students included Quincy Jones and Miles Davis, becomes at age 93 a mentor to blind 23-year-old pianist Justin Kauflin, who suffers from crippling stage fright. This documentary follows Clark Terry over four years to document the mentorship between Terry and the Kauflin as the young prodigy prepares to compete in an elite international competition. 
Buy tickets online now - click here!
More about the film
The film is a touching tribute to the life of Clark Terry, a jazz trumpeter recognized by other jazz musicians as an inspirational teacher, mentor, and musician - as well as a tribute to the Golden Age of Jazz. Terry won the Grammy Lifetime Achievement Award in 2010 during his career played with Duke Ellington and Count Basie. His first student was a 12-year-old Quincy Jones. He inspired many other iconic musicians such as Herbie Hancock, Miles Davis, and Dizzie Gillespie. 
Directed by Alan Hicks, produced by Quincy Jones and Paula DuPré Pesmen. Nominations (2015): NAACP Image Award for Outstanding Documentary – Theatrical and Satellite Award for Best Documentary Film. Rated R for language.
Presented jointly by the Fine Arts Society of Peoria & Peoria Riverfront Museum.