Event Details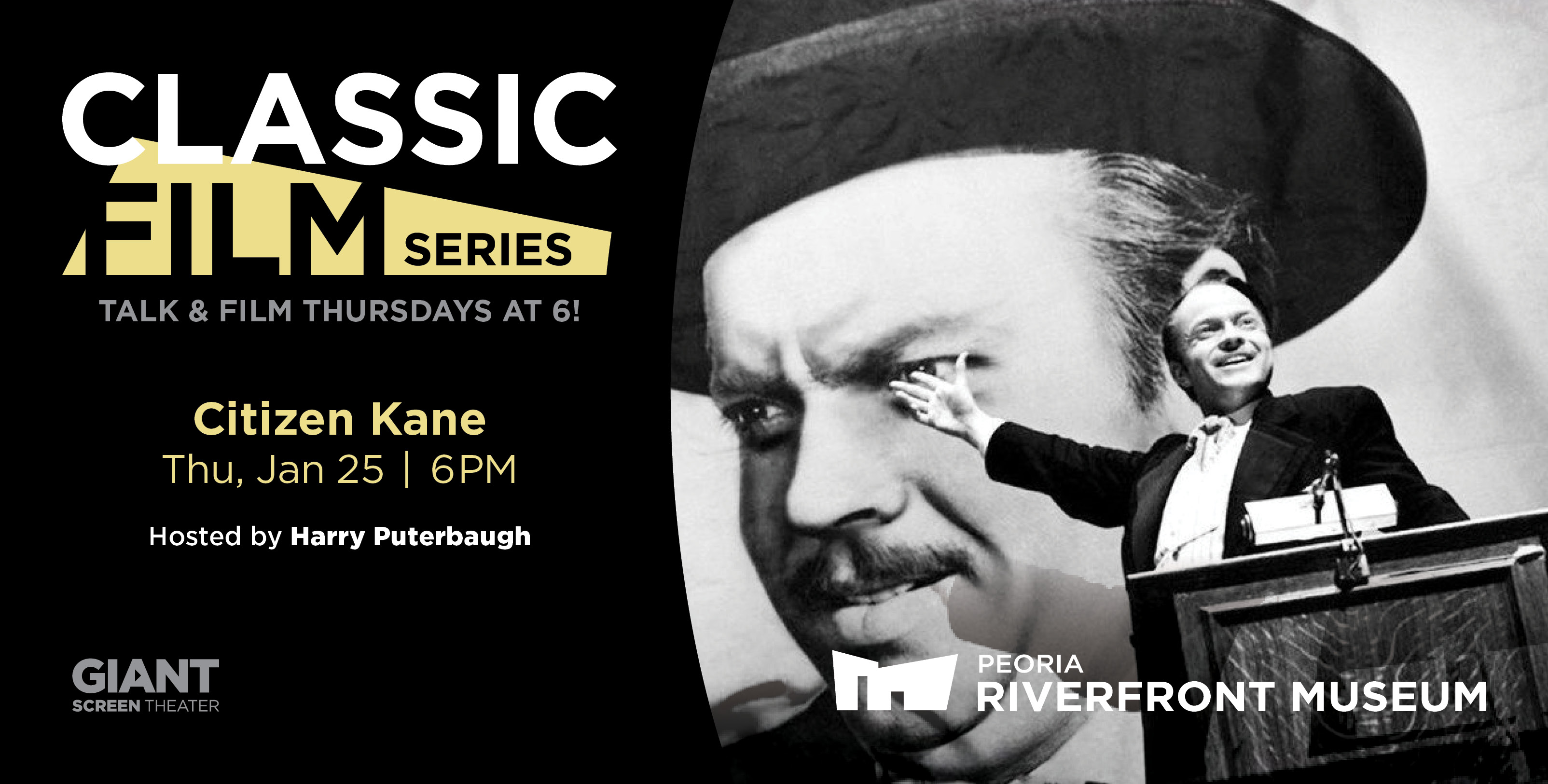 Classic Film Series: "Citizen Kane"
Thu, Jan 25  |  6 PM
Giant Screen Theater
Hosted by Harry Puterbaugh
Synopsis: When a reporter is assigned to decipher newspaper magnate Charles Foster Kane's (Orson Welles) dying words, his investigation gradually reveals the fascinating portrait of a complex man who rose from obscurity to staggering heights. Though Kane's friend and colleague Jedediah Leland (Joseph Cotten) and his mistress, Susan Alexander (Dorothy Comingore), shed fragments of light on Kane's life, the reporter fears he may never penetrate the mystery of the elusive man's final word, "Rosebud." Info: Released: 1941. Written & directed by Orson Welles. Starring Orson Welles, Joseph Cotten, Dorothy Comingore, Agnes Moorehead, Ruth Warrick & Ray Collins. Rated PG.1h 59min.
Members: $8.50 Member Adult, $7.50 Member Senior, $6.50 Member Child
Public: $10.50 Adult, $9.50 Senior, $8.50 Child
Buy tickets online now - click here!
Tickets & more info also available at the Museum or by phone: 309.686.7000.