Event Details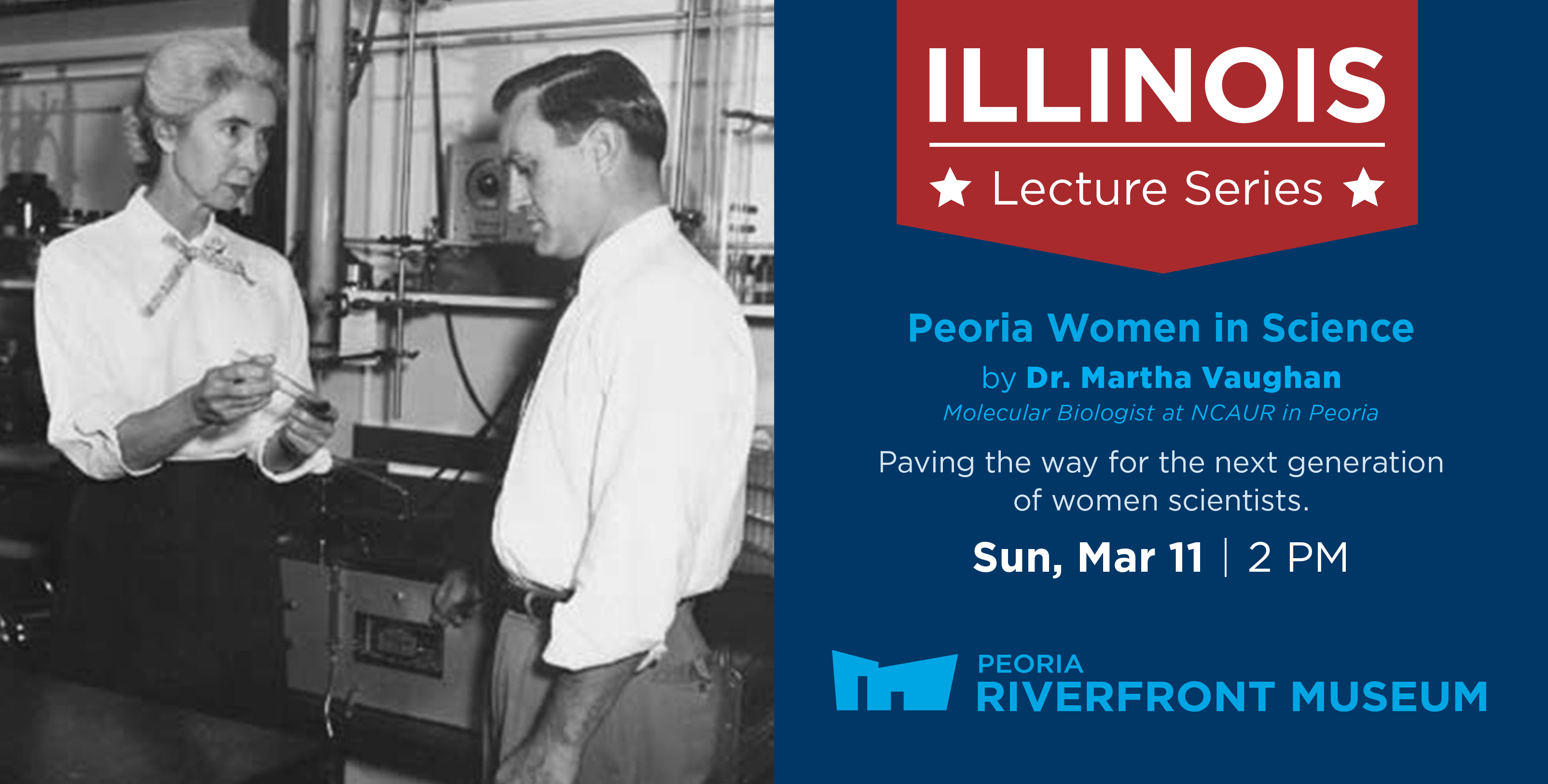 Peoria Women in Science by Dr. Martha Vaughan
Sun, Mar 11 | 2 pm
Auditorium
The roots of research excellence run deep at NCAUR, and the labor of local scientists continues to blossom and yield significant public benefits. Women remain a minority in the field of science, but the contributions of Peoria woman to agricultural research have been anything but minor. This lecture will highlight several historic woman of NCAUR, and how their persistence and strong will paved the way for the next generation of women scientists.
Dr. Martha Vaughan is a molecular biologist at NCAUR in Peoria (National Center for Agricultural Utilization Research). 
Free for members and with general admission
More info also available at the Museum or by phone: 309.686.7000.