Event Details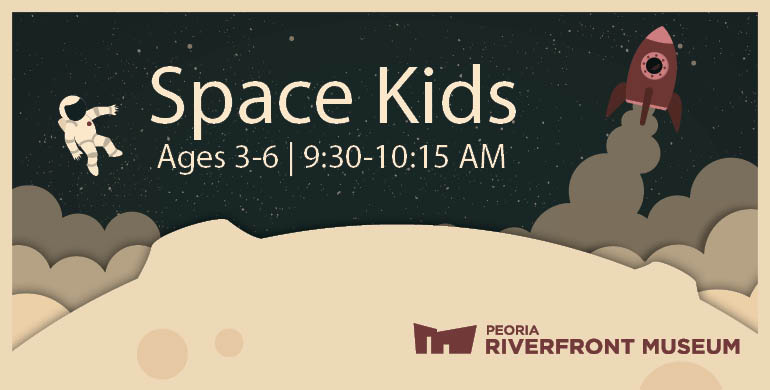 Space Kids
Tuesdays, Jan 8-29 | 9:30-10:15 am
Planetarium
Put on your space suits and get ready to blast off into outer space! Each week students explore a different aspect of space while gaining exposure to science, literacy, and art. Every class begins with a story related to the day's lesson, a planetarium "lab", and a hands-on art project. Students will learn about our Solar System. You may get messy, so wear old clothes. Caregivers must stay with children.
Heather Placko: Museum Educator
Ages 3-6
$30 Members | $35 Public
Register online now - click here.
Tickets & more info also available at the Museum or by phone: 309.686.7000.
All supplies provided for programs unless otherwise noted. All paid programs require a minimum number of participants to run or will be cancelled two business days prior to the start date. Pre-registration required.