Event Details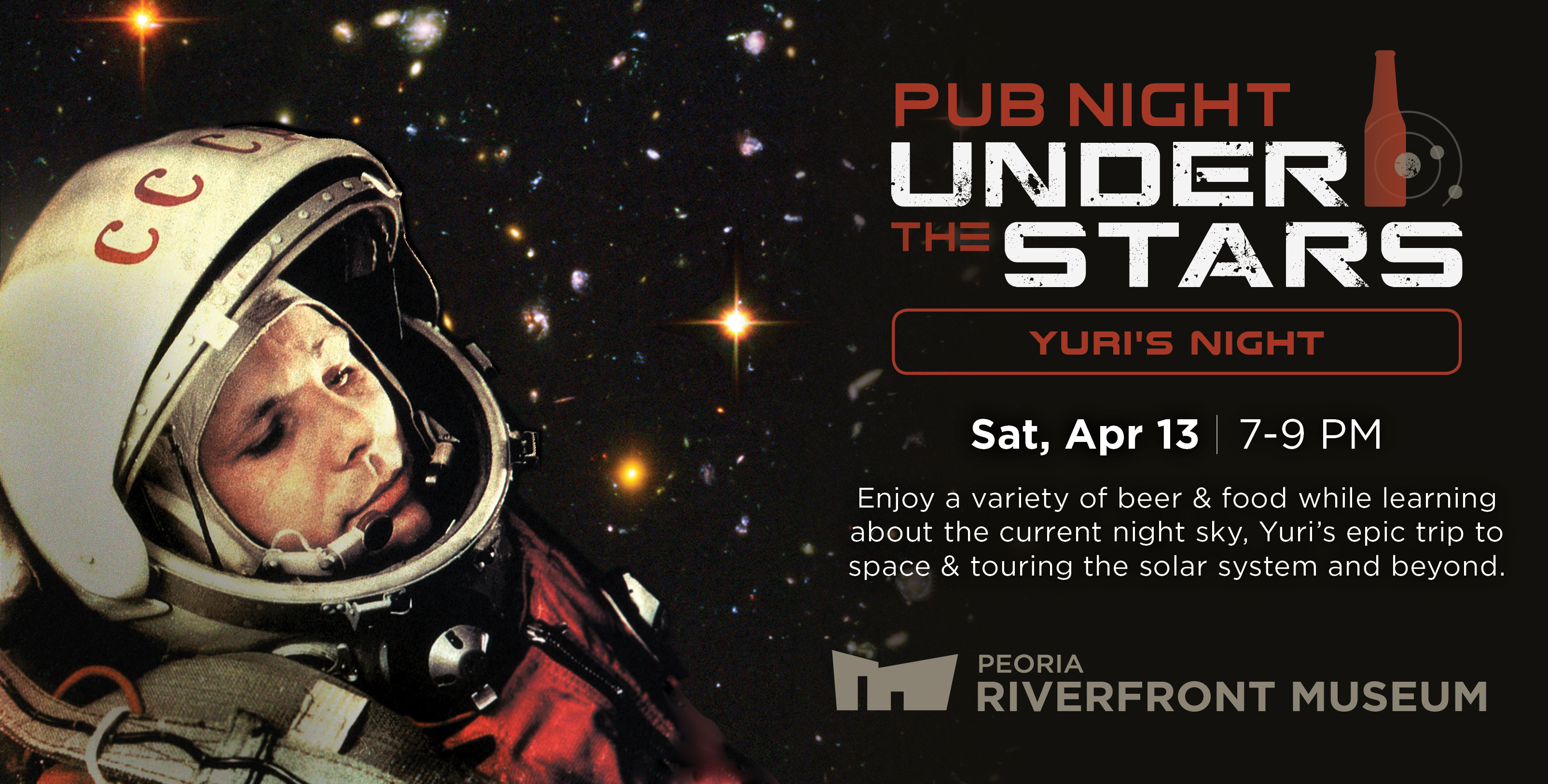 Pub Night Under the Stars | Yuri's Night
Sat, Apr 13 | 7-9 pm
Planetarium
On April 12, 1961, Yuri Gagarin became the first human to enter space. Each year around this anniversary there is a worldwide space party to celebrate the human achievement of entering space. Enjoy up to 3 beers and delicious food while learning about the current night sky, Yuri's epic trip to space, and touring the solar system and beyond.
These evenings are held in two parts. A star talk using our highly realistic Zeiss ZKP4 star projectors, time to socialize and enjoy the beer and refreshments, than a tour of the universe using our immersive real time software.
Guests will receive up to 3 craft beers & delicious food included in ticket price.
Ages 21+
$30 Members l $36 Public
Buy tickets online now - click here.
Tickets & more info also available at the Museum or by phone: 309.686.7000.
All supplies provided for programs unless otherwise noted. All paid programs require a minimum number of participants to run or will be cancelled two business days prior to the start date. Pre-registration required.