Event Details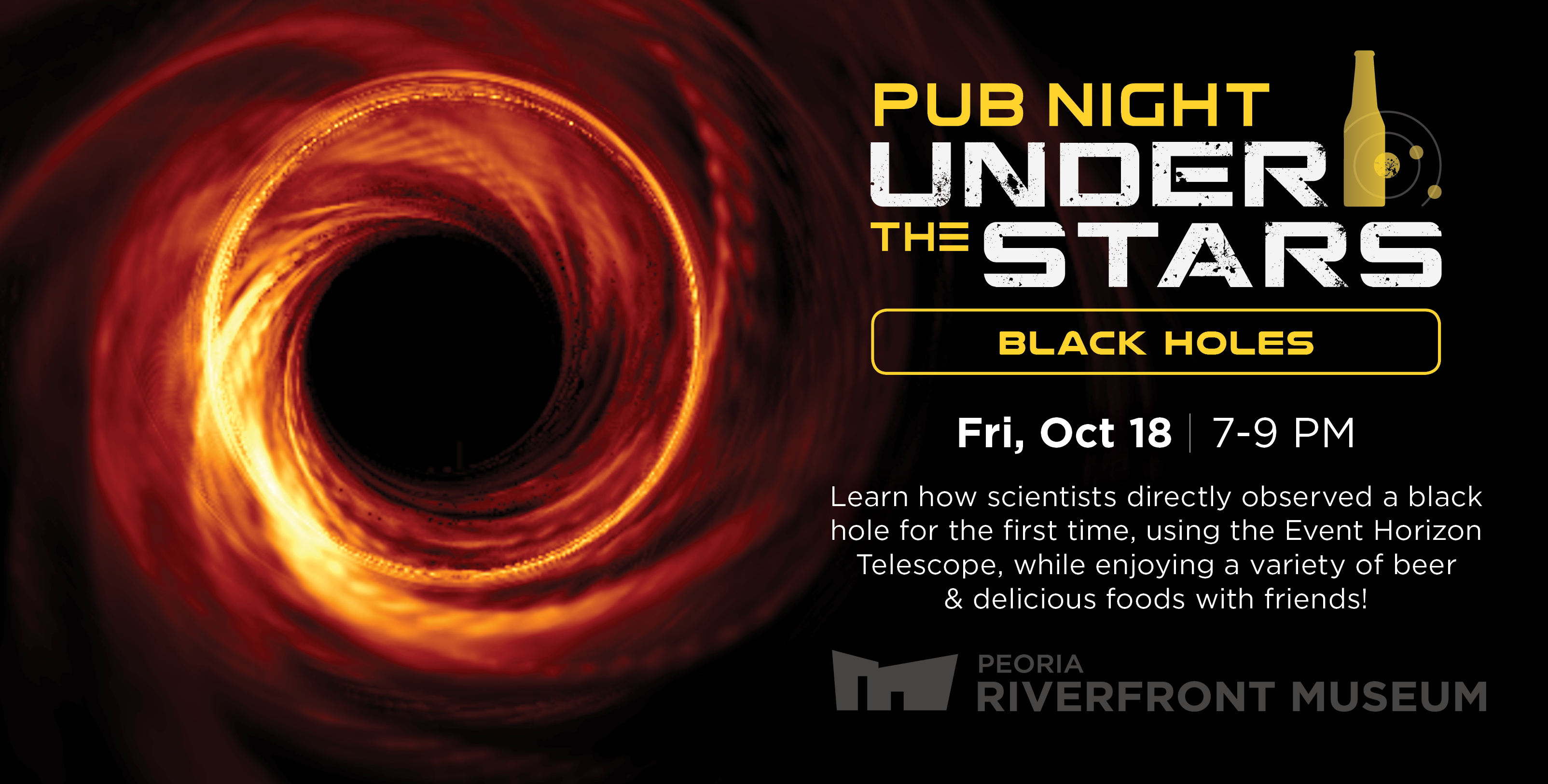 Pub Night Under the Stars | Black Holes
Fri, Oct 18 | 7-9 pm
Planetarium
This year, scientists directly observed a black hole for the first time, using the Event Horizon Telescope. Learn all about these monsters of the cosmos while you enjoy beer and food with friends.
These evenings are held in two parts. A star talk using our highly realistic Zeiss ZKP4 star projectors, time to socialize and enjoy the beer and refreshments, than a tour of the universe using our immersive real time software.
Guests will receive up to 3 craft beers, delicious food, and sides included in ticket price. To request vegetarian option, call 309.863.3048.
Ages 21+
$30 Members l $36 Public
Buy tickets online now - click here.
Tickets & more info also available at the Museum or by phone: 309.686.7000.
All supplies provided for programs unless otherwise noted. All paid programs require a minimum number of participants to run or will be cancelled two business days prior to the start date. Pre-registration required.