Event Details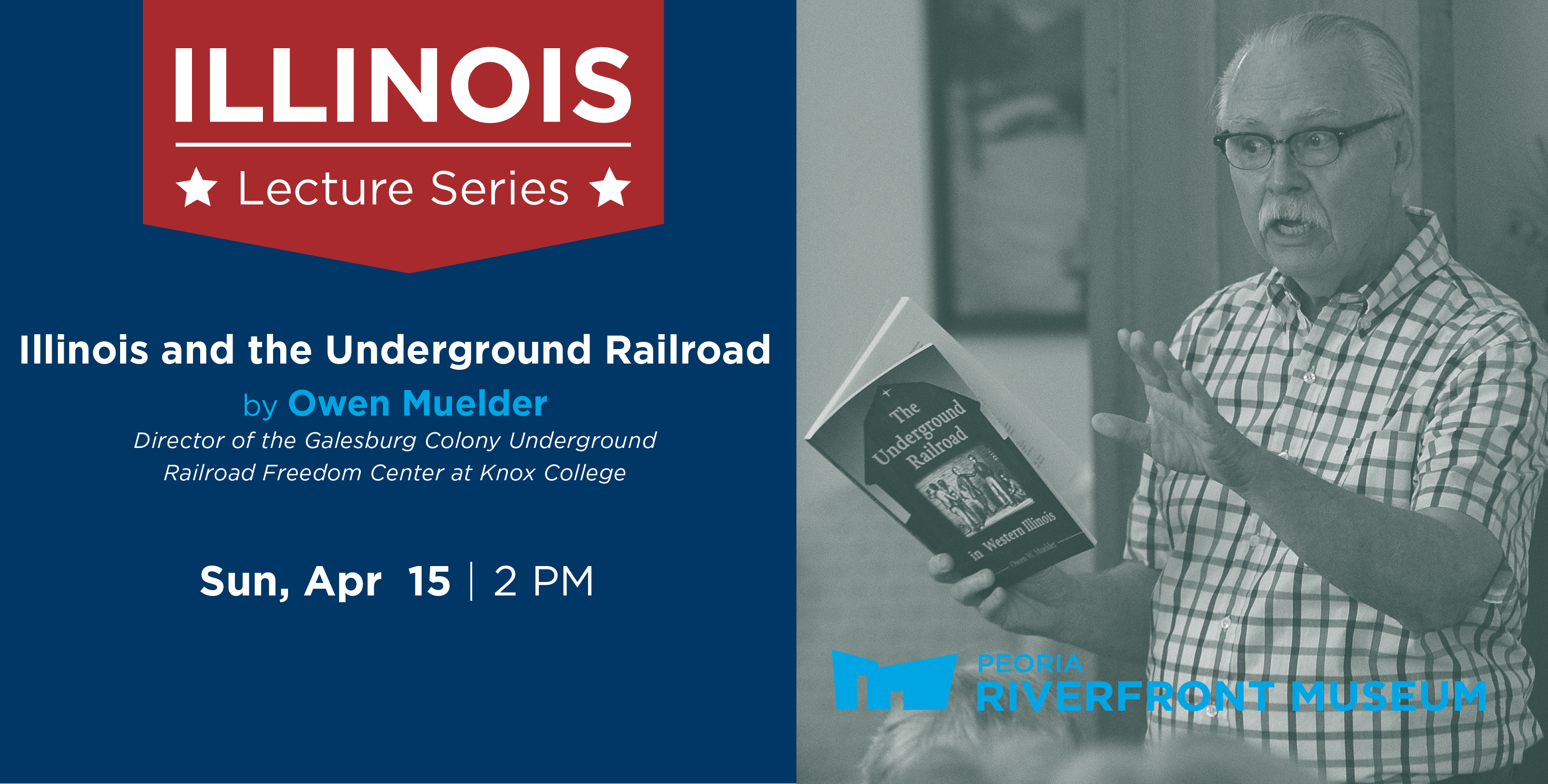 Illinois and the Underground Railroad by Owen Muelder
Sun, Apr 15  |  2 pm
Museum Auditorium (Water Street level)
In this lecture, Owen Muelder of Knox College will briefly address the national Underground Railroad nationally but will focus on the Underground Railroad's operation in Illinois, especially Central Illinois.  
Owen W. Muelder, MA, is a graduate of Knox College (1963) and Miami University, Ohio (1966). He was an administrator at Knox College for 36 years, retiring as the Director of Alumni Affairs in the spring of 2004. 
Muelder was appointed Director of the Galesburg Colony Underground Railroad Freedom Station at Knox College in July of 2004. Galesburg, which was founded along with Knox College in 1837 by abolitionist missionaries from upstate New York, was home to the first anti-slavery society in Illinois and was a major stop on the Underground Railroad.
Free for members & with general admission.
More info also available at the Museum or by phone: 309.686.7000.