Event Details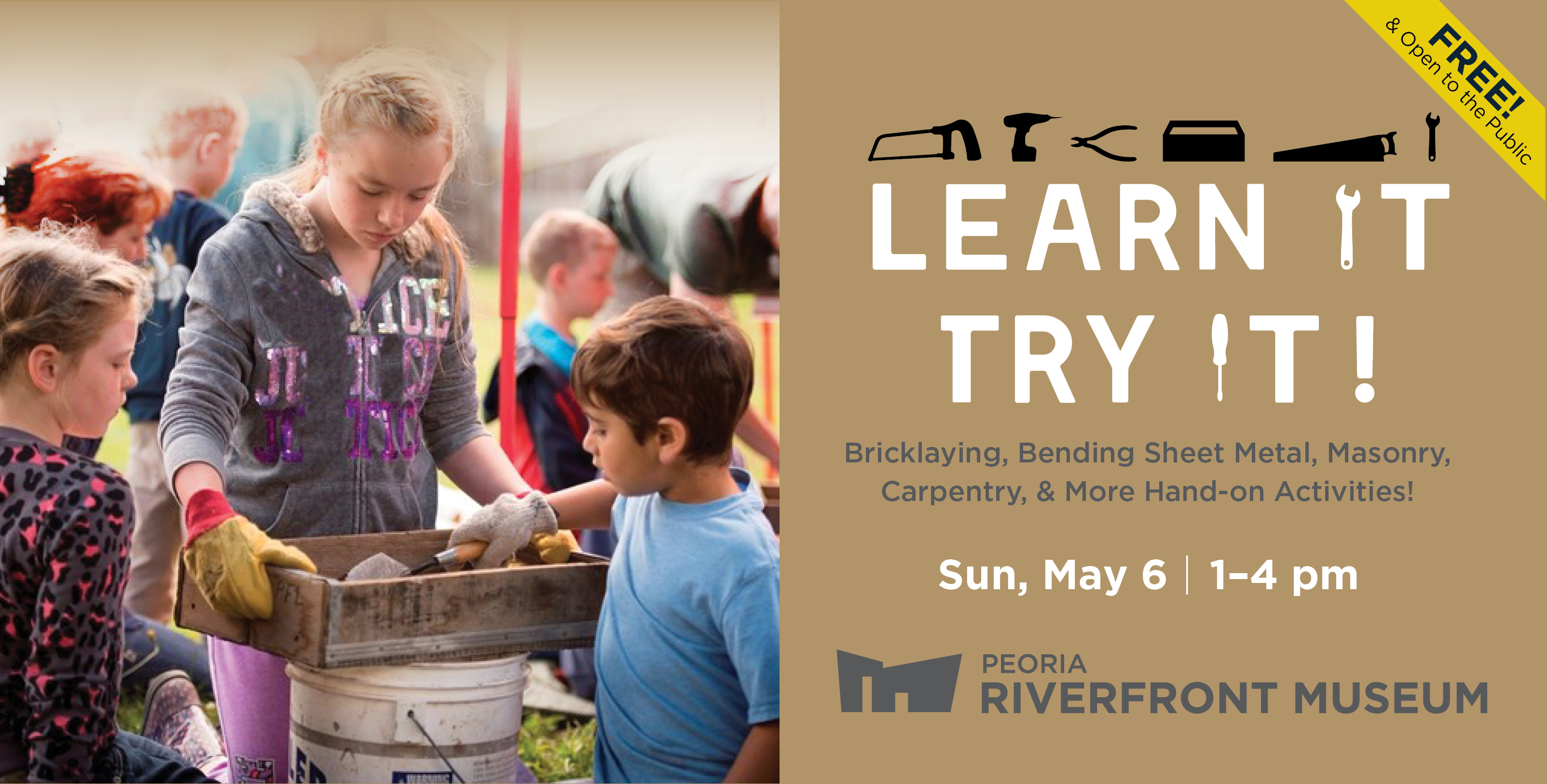 Learn It, Try It!
Sun, May 6 | 1-4 pm
Washington Street & Plaza
Come learn about labors and unions then try it out yourself with hands on activities from the professionals. From bricklaying to bending sheet metal, masonry, carpentry, and much more!
Free Event & Open to the Public (Museum Admission not included in Free Event)
More info also available at the Museum or by phone: 309.686.7000.