Event Details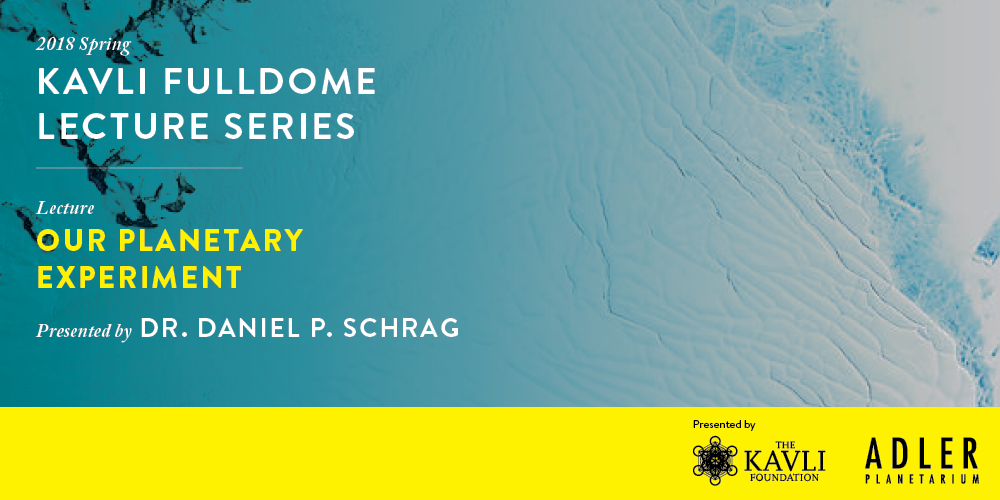 Our Planetary Experiment by Dr. Daniel P. Schrag
Wed, May 9 | 7:30 pm
Planetarium
The increase in atmospheric carbon dioxide due to burning coal, oil and gas represents an unprecedented experiment on the planet Earth. We don't know exactly how the experiment will unfold, but the history of Earth and its neighboring planets provide hints of what's to come: Over the next few decades, Earth's atmosphere will return to a state not seen for millions of years.
The geologic record raises many questions that climate science has yet to answer, and these surprises may expose our greatest vulnerabilities. Taken together, the evidence suggests that the coming century will test the human species like never before, challenging our ingenuity and capacity for innovation as we strive to fend off a global catastrophe.
Daniel Schrag is the Sturgis Hooper Professor of Geology, Professor of Environmental Science and Engineering at Harvard University, and director of the Harvard University Center for the Environment. 
In the Kavli Fulldome Lectures, Adler visualization experts help leading scientists communicate with the public—both at the museum and around the world—by following a golden rule of storytelling: Show; don't tell.
Each presentation features dazzling, animated images of real data projected onto the planetarium dome. Instead of raw data in charts and graphs, you might see the orbits of trans-Neptunian objects converge in the distant past or a gravitational wave rippling through spacetime.
For more info - click here. 
Free for members | $4 public
Buy tickets online now - click here.
Tickets & more info also available at the Museum or by phone: 309.686.7000.