Event Details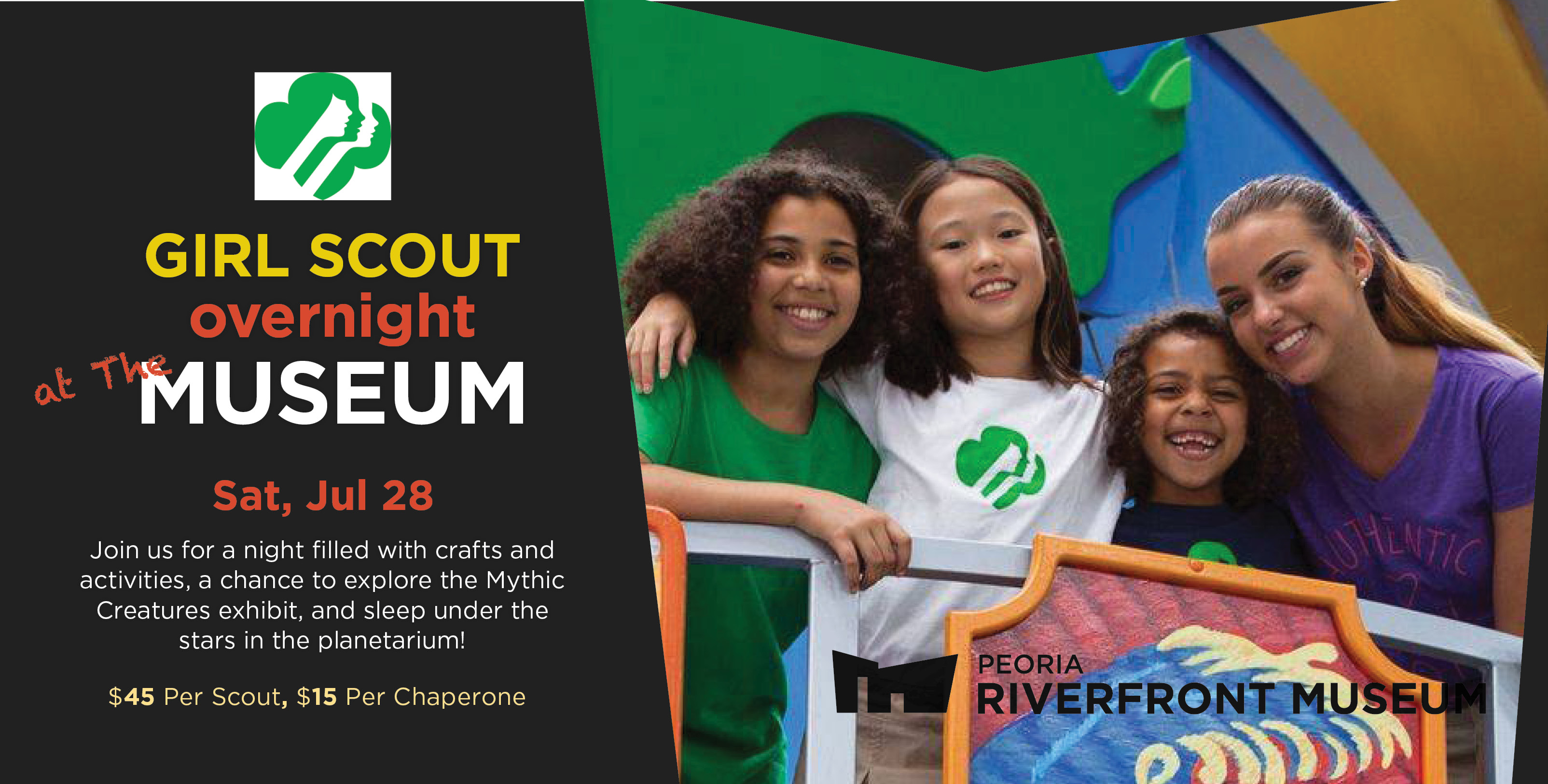 Girl Scout Overnight at the Museum
Sat, Jul 28-Sun, Jul 29
Museum Overnight is a rare chance for Girl Scouts and their families to spend a night at the museum. Join us for a night filled with crafts and activities, a chance to explore the Mythic Creatures exhibit, and sleep under the stars in the planetarium!
For more information, read the What to Expect Guide. Liability Waiver 
Medical Waiver
$45 Scouts l $15 Chaperone
Reserve tickets through the Girl Scout event page here.
More info available at the Museum or by phone: 309.686.7000.