Event Details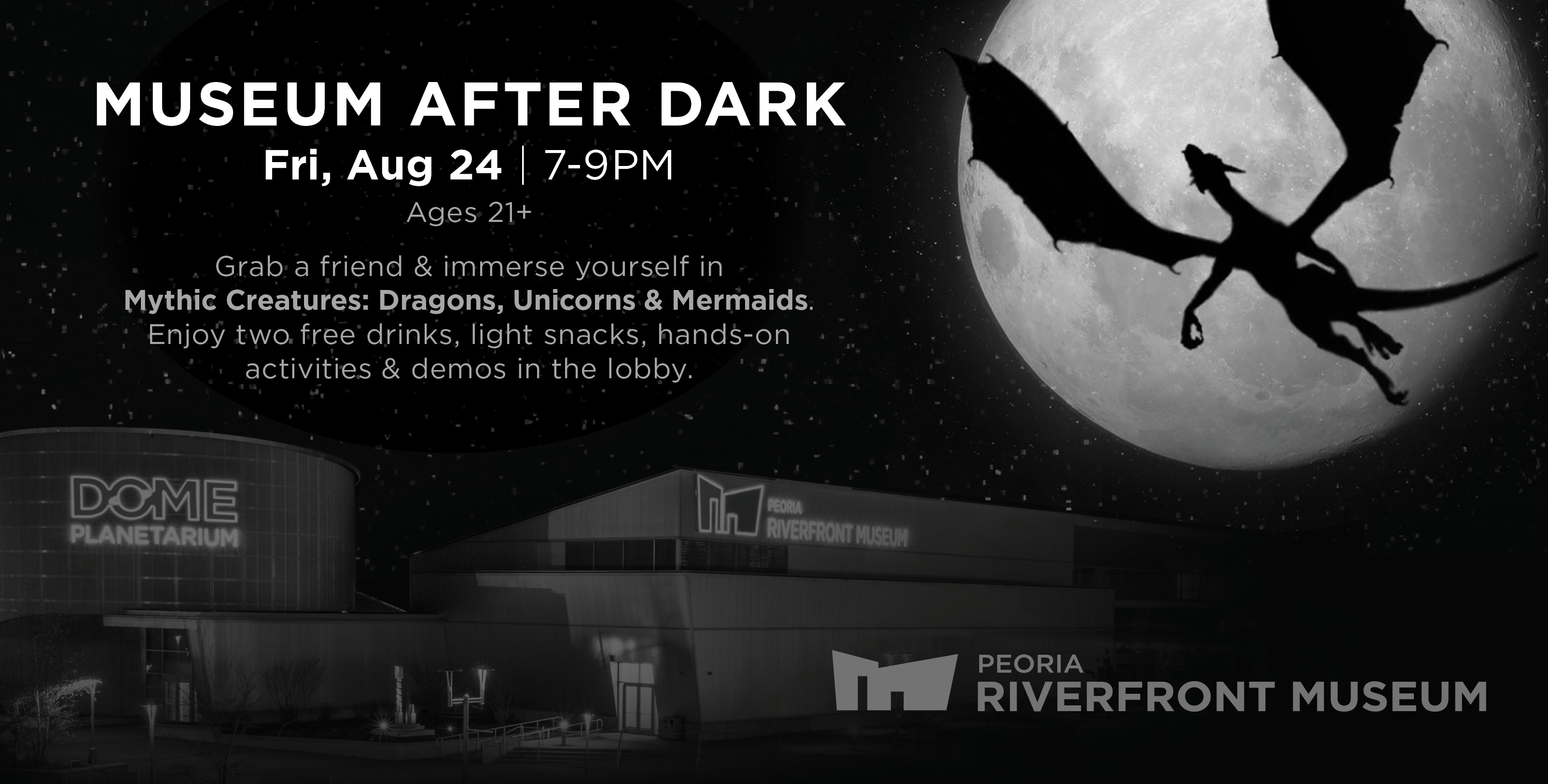 Museum After Dark
Fri, Aug 24 | 7-9 pm
Grab a friend and get ready for an other-worldly party! You'll start off with a self-guided tour of our "Mythic Creatures: Dragons, Unicorns & Mermaids" exhibit, where you can immerse yourself in the creatures that have gripped the world imaginations and the cultures where they began. Enjoy two free drinks, light snacks, and hands-on activities and demos in the lobby.
Ages 21+
$30 Members | $36 Public
Buy tickets online now - click here.
Tickets & more info also available at the Museum or by phone: 309.686.7000.