Event Details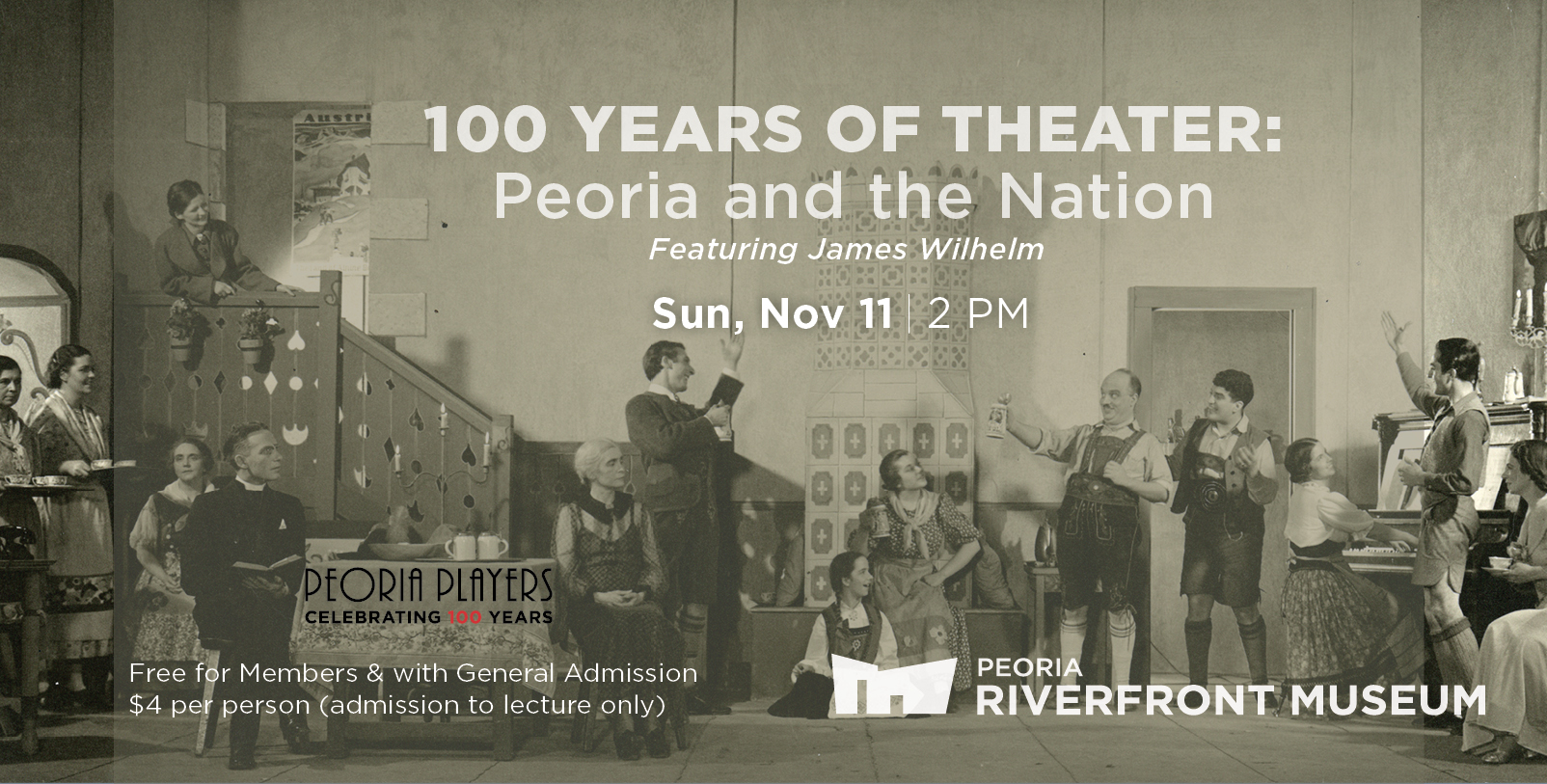 100 Years of Theater: Peoria and the Nation
Featuring James Wilhelm
Sun, Nov 11 | 2 pm
Auditorium
Long-time Peoria theater activist and star of the acclaimed Illinois Adventure series James Wilhelm will discuss the history of Peoria theater, and how our city played a part in the national scene.
Free for Members & with General Admission | $4 per person (admission to lecture only)
Lecture Only | Buy tickets online now - click here.
Tickets & more info also available at the Museum or by phone: 309.686.7000.