Event Details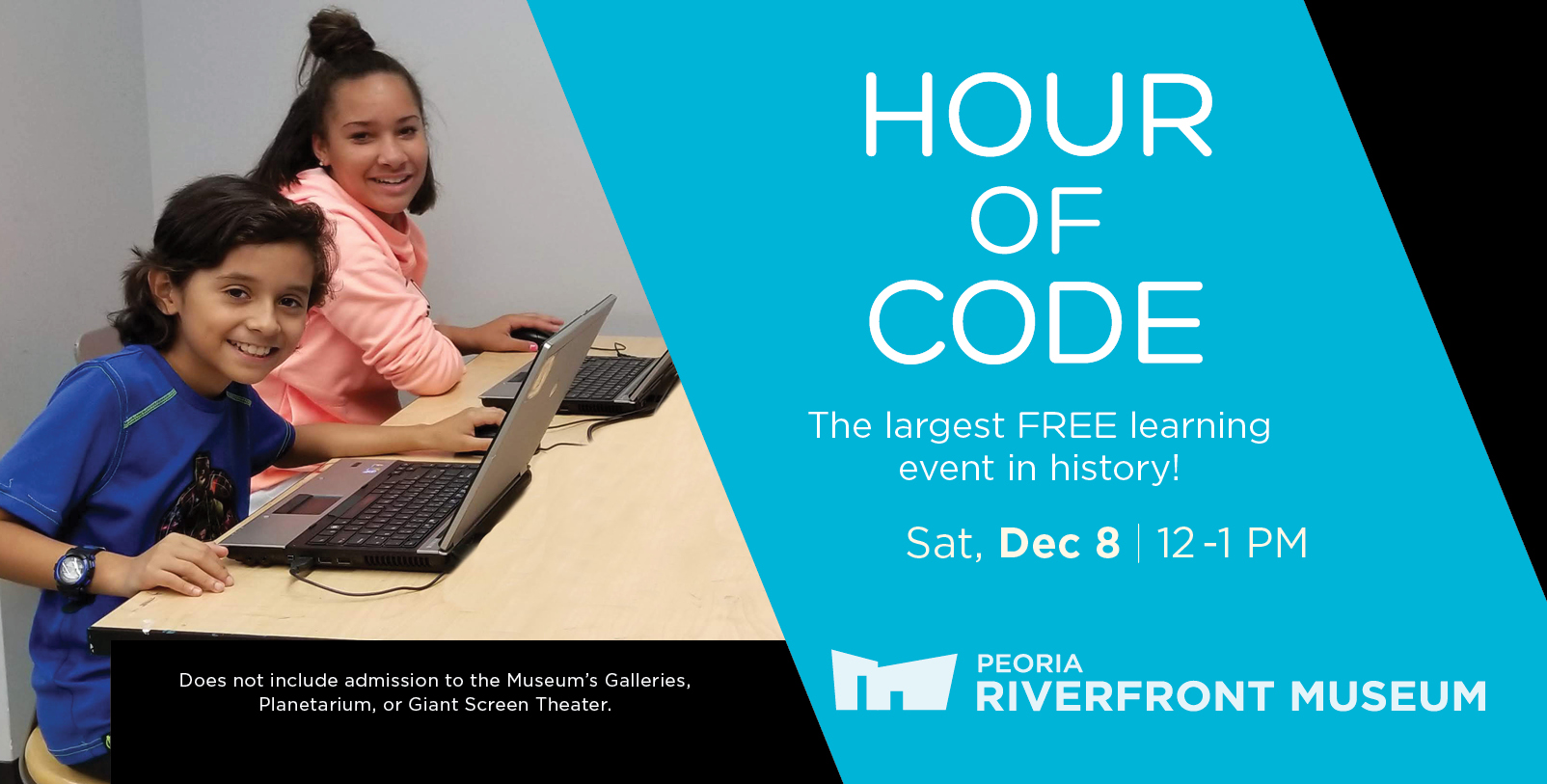 Hour of Code
Sat, Dec 8 | Noon-1 pm
Lobby
Hour of Code is a free event where kids of all ages learn computer programming using Scratch, Dash, and Bee Bots in the lobby. Education institutions all over the world are taking part in this one-hour introduction to computer programming.
There's more info on this website: https://hourofcode.com/us/promote/resources
Free & Open to the Public | Does not include admission to the Museum's Galleries, Planetarium, or Giant Screen Theater
More info also available at the Museum or by phone: 309.686.7000.