Event Details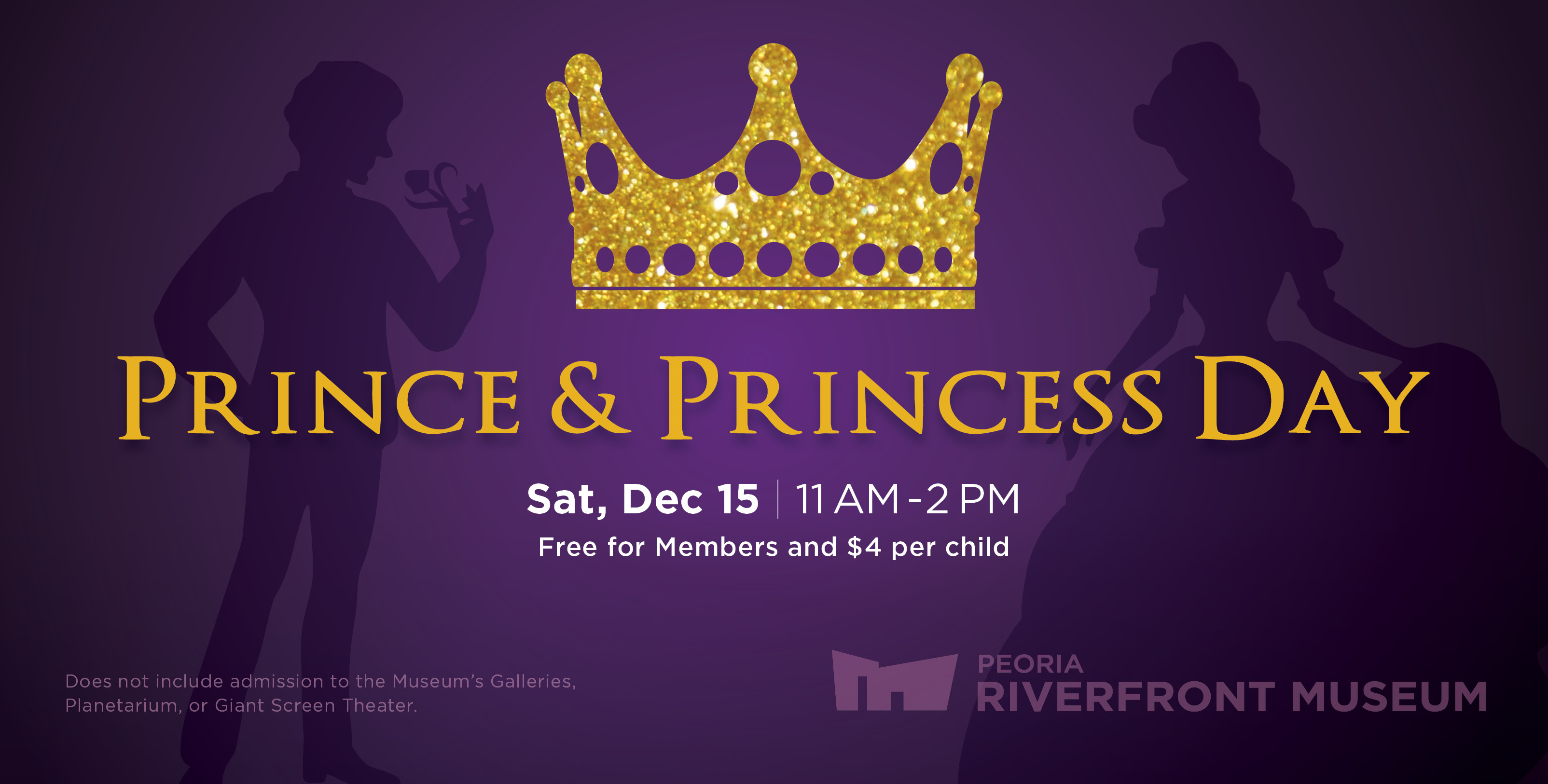 Prince & Princess Day
Sat, Dec 15 | 11 am-2 pm
Auditorium
Dress up in your favorite outfit and have a royally good time creating a unique prince or princess, a creative castle all your own, designing a prince or princess hat, and making Chameleon and Hawaiian Piggy friends to go on all sorts of adventures with!
Free for Members | $4 per person - fee applies to anyone participating in the event's activities.
Buy tickets online now - click here.
Tickets & more info also available at the Museum or by phone: 309.686.7000.
Does not include admission to the Museum's Galleries, Planetarium, or Giant Screen Theater.