Event Details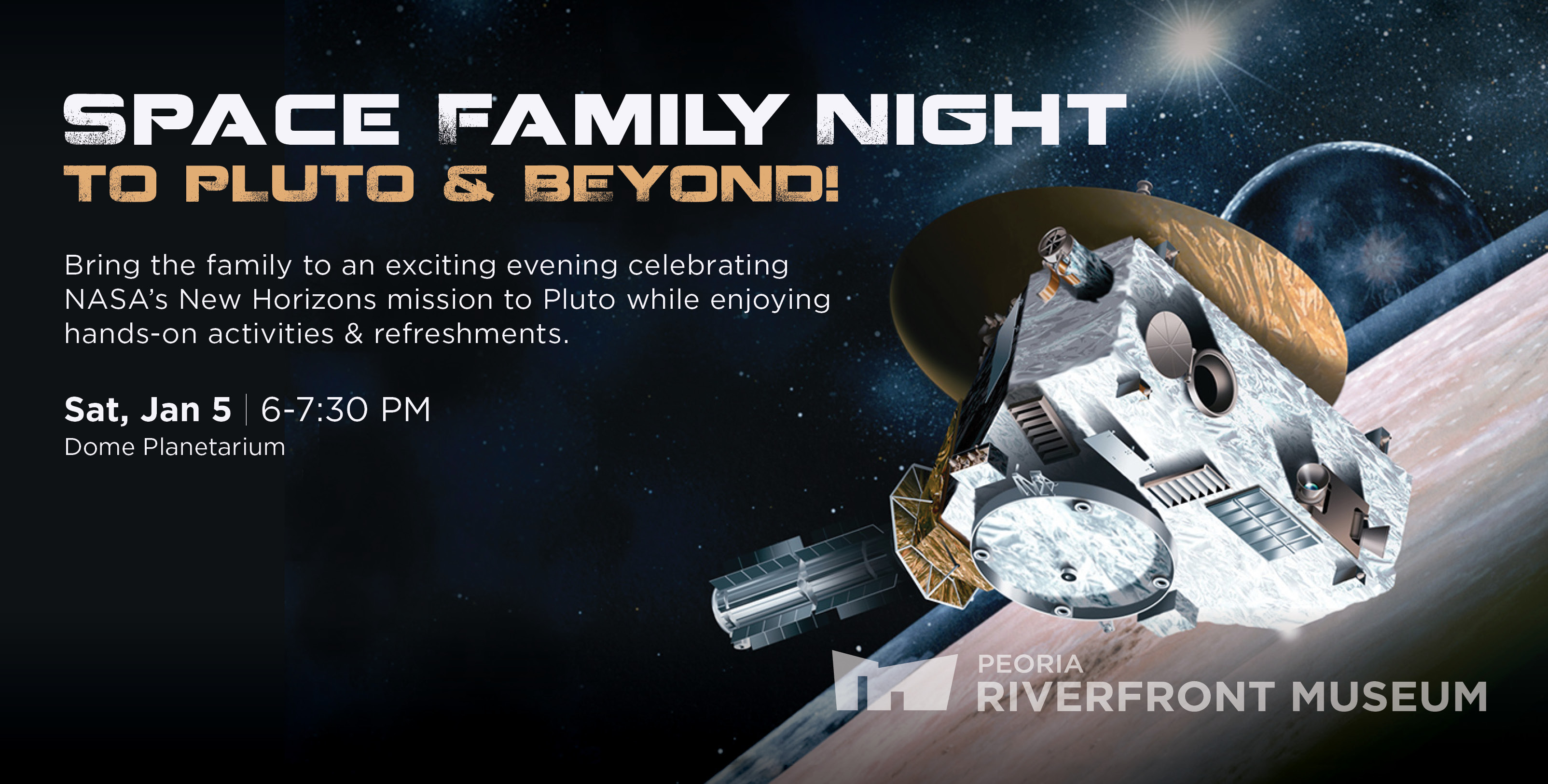 Space Family Night: Pluto & Beyond the Infinite
Sat, Jan 5 | 6-7:30 pm
Dome Planetarium
Pluto is the most distant object ever explored up-close with a spacecraft. On New Year's Eve, NASA's New Horizons spacecraft will break its own record when it zips past Ultima Thule, a small Kuiper Belt Object a billion miles beyond Pluto.
Space out with us in the Dome Planetarium to learn about everyone's favorite dwarf planet, watch us freeze liquid nitrogen to produce the frozen nitrogen found on Pluto's surface, and see the latest results from the historic New Year's Eve flyby. Light refreshments will be provided.
Free for Members (reserve your free seat) | $5 per person | $12 per family (immediate family only)
Buy tickets online now - click here.
Tickets & more info also available at the Museum or by phone: 309.686.7000.