Event Details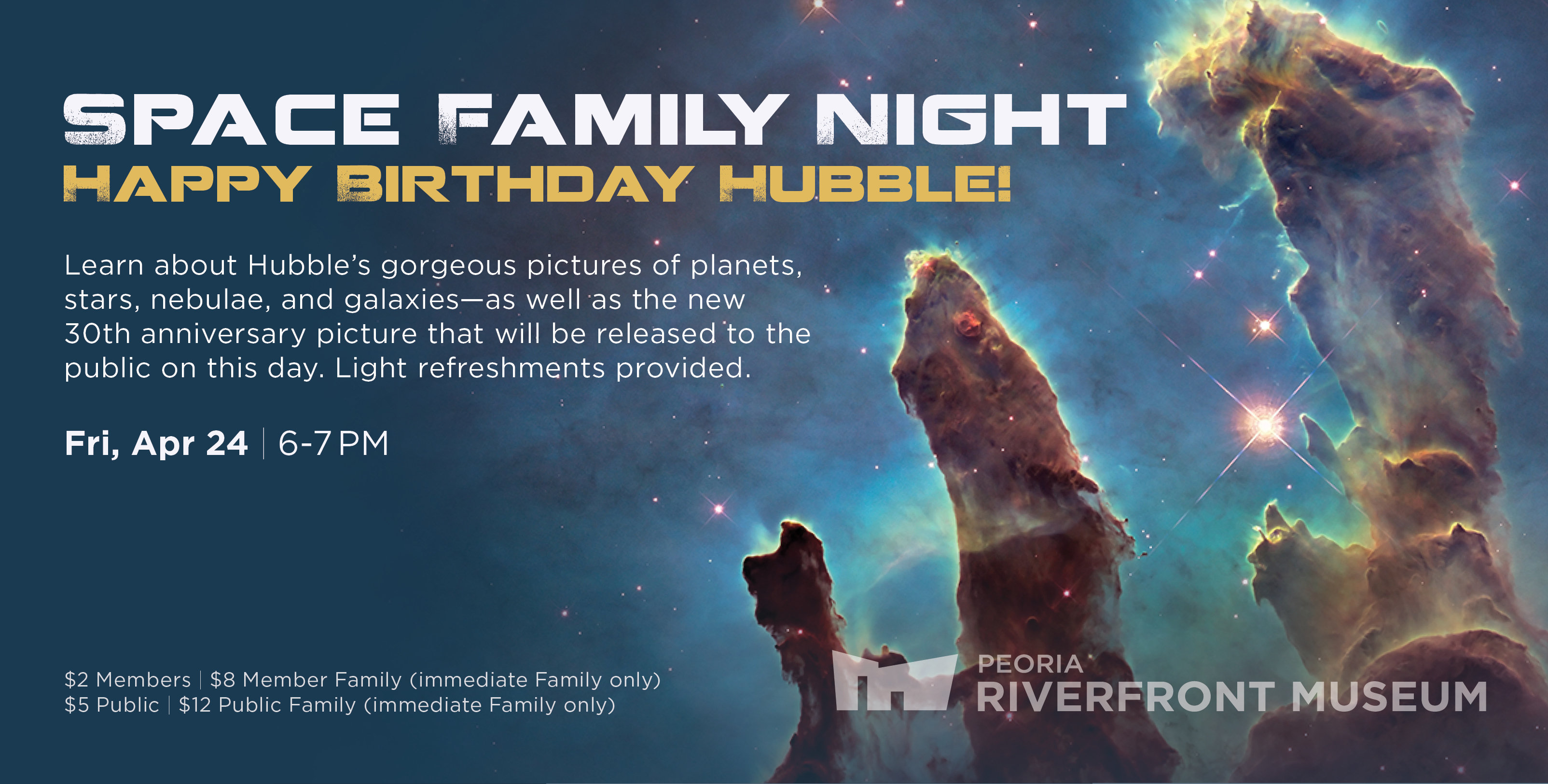 Space Family Night | Happy Birthday Hubble!
Fri, Apr 24 | 6 pm
Dome Planetarium
The Hubble Space Telescope was launched 30 years ago - come and celebrate its birthday in the planetarium! We'll look at and learn about Hubble's gorgeous pictures of planets, stars, nebulae, and galaxies - as well as the new 30th anniversary picture that will be released to the public on this day. 
Light refreshments will be provided.
$2 Members | $8 Member Family (immediate family only)
$5 Public | $12 Public Family (immediate family only)
Buy tickets online now - click here.
Tickets & more info also available at the Museum or by phone: 309.686.7000.