Event Details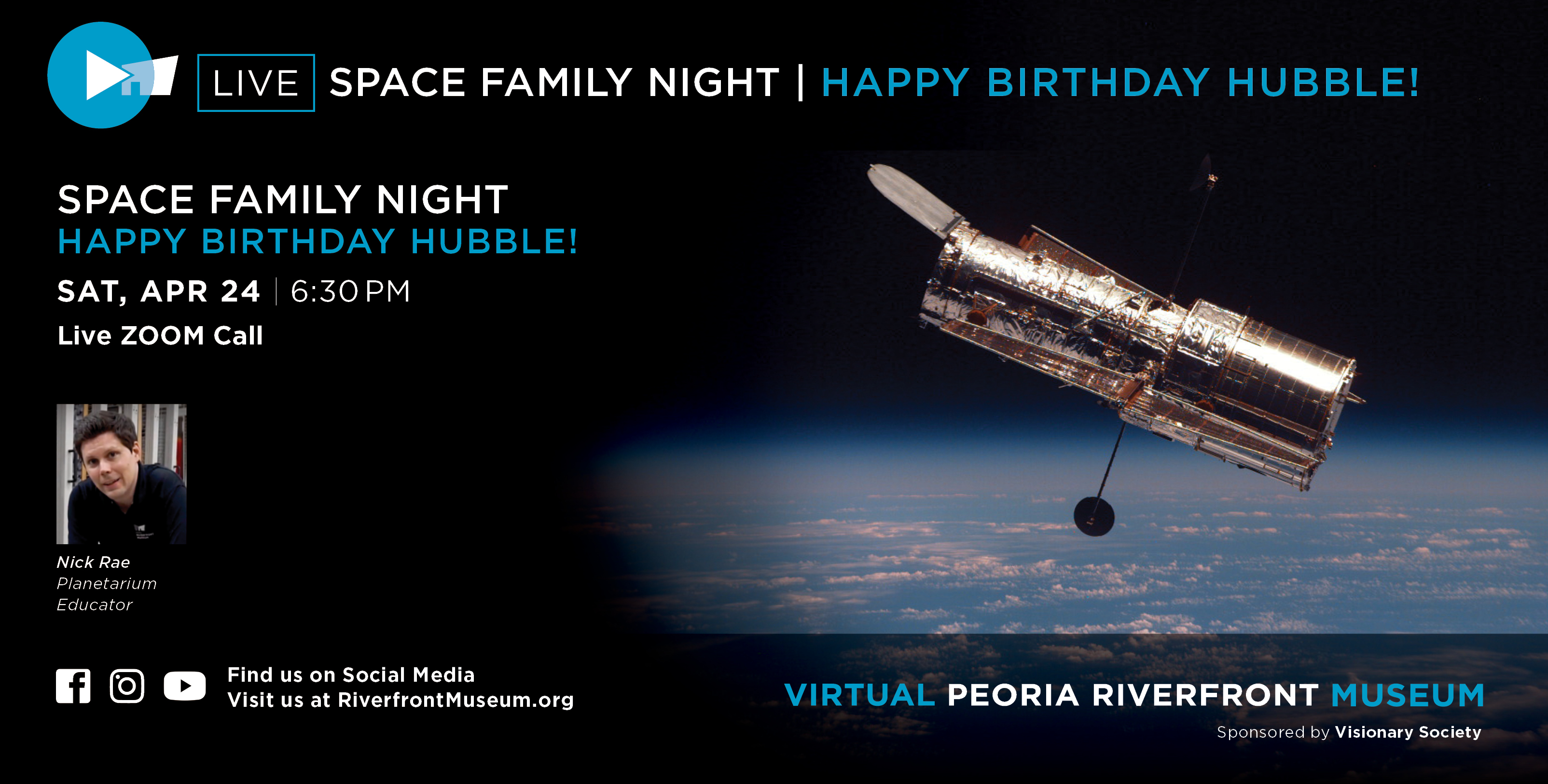 Space Family Night | Happy Birthday Hubble!
Sat, Apr 24 | 6:30 pm
Virtual ZOOM Call
NASA is set to launch two new robots to the Red this summer: the rover Perseverance and the helicopter Ingenuity. Learn about the new mission, the exciting missions that came before, and how you can follow the launch and landings at home. Advanced Registration Required.
Free with Advanced Registration.
Register Online Now - click here.