Event Details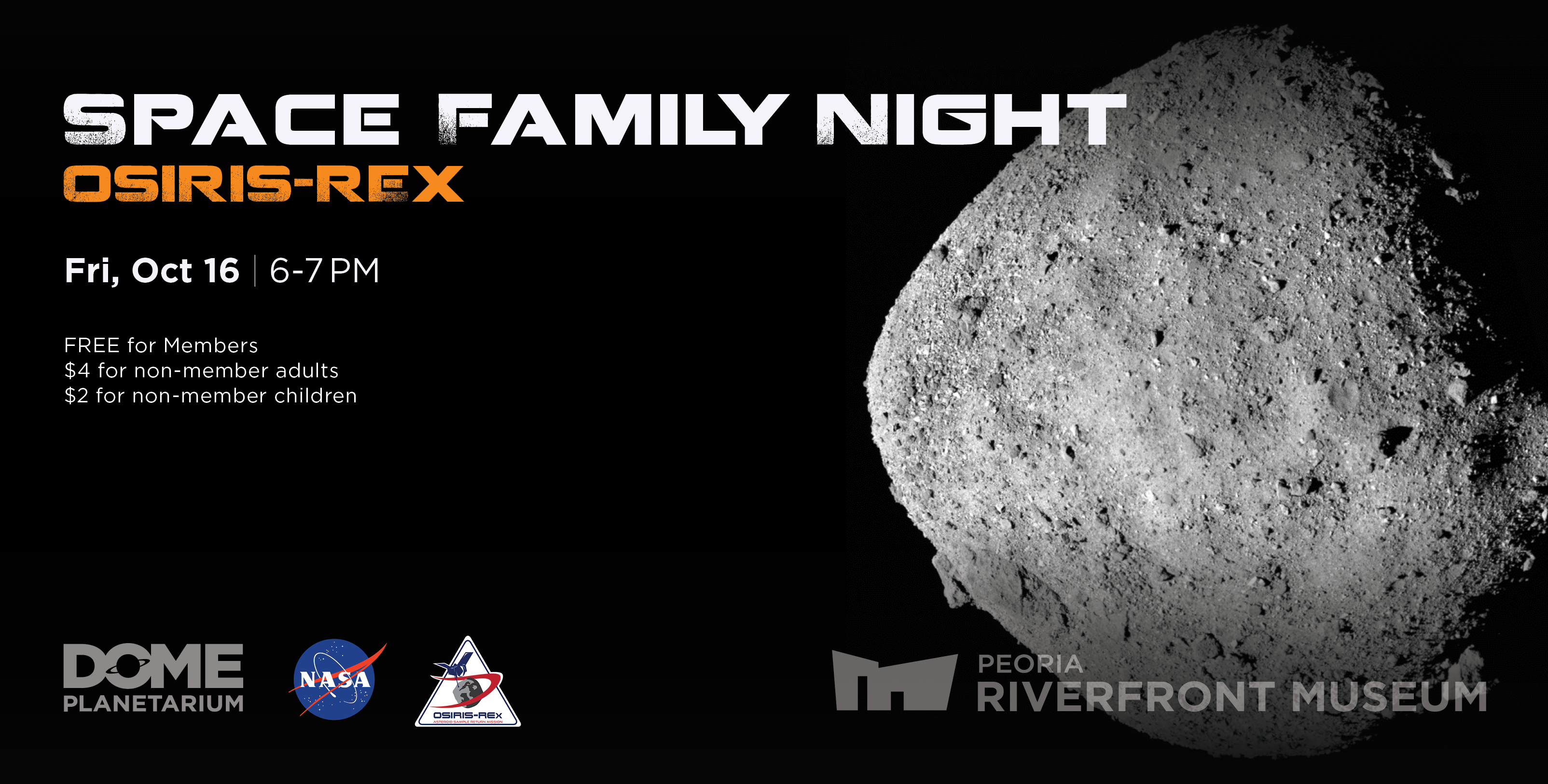 Space Family Night | OSIRIS-REx
Fri. Oct. 16 | 6-7 pm
NASA's about to scoop up pieces of an asteroid to bring back to Earth! Learn all about the exciting OSIRIS-REx mission and how you can follow along on its adventures!
Members: FREE (must reserve tickets)
Non-Members: $4 adults | $2 children
Buy/reserve tickets online now - click here.
Tickets & more info also available at the Museum or by phone: 309.686.7000.