Event Details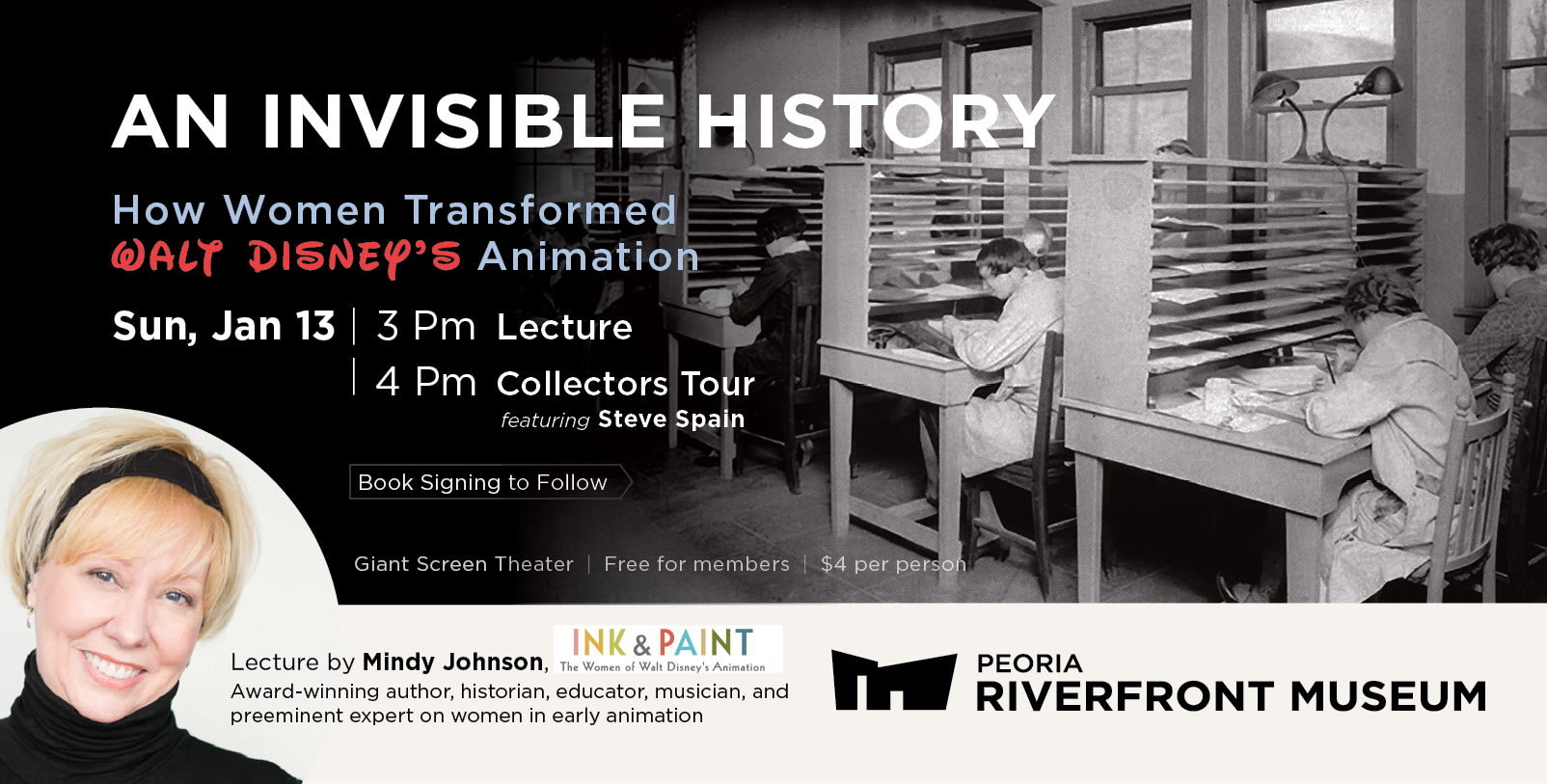 An Invisible History - How Women Transformed Walt Disney's Animation
Sun, Jan 13 | 3 pm
Giant Screen Theater
From the earliest pioneers of hand-rendered animated films, to the advent of digital technology, women have been at the forefront of the animation medium, yet their extraordinary contributions have largely gone unrecognized. Join Mindy Johnson, author of the landmark volume Ink & Paint - The Women of Walt Disney's Animation, as she raises the celluloid curtain on the remarkable history of women within Disney animation.
Free for members & with general admission | $4 Public
Buy tickets online now - click here.
Tickets & more info available at the Museum or by phone: 309.686.7000.