Event Details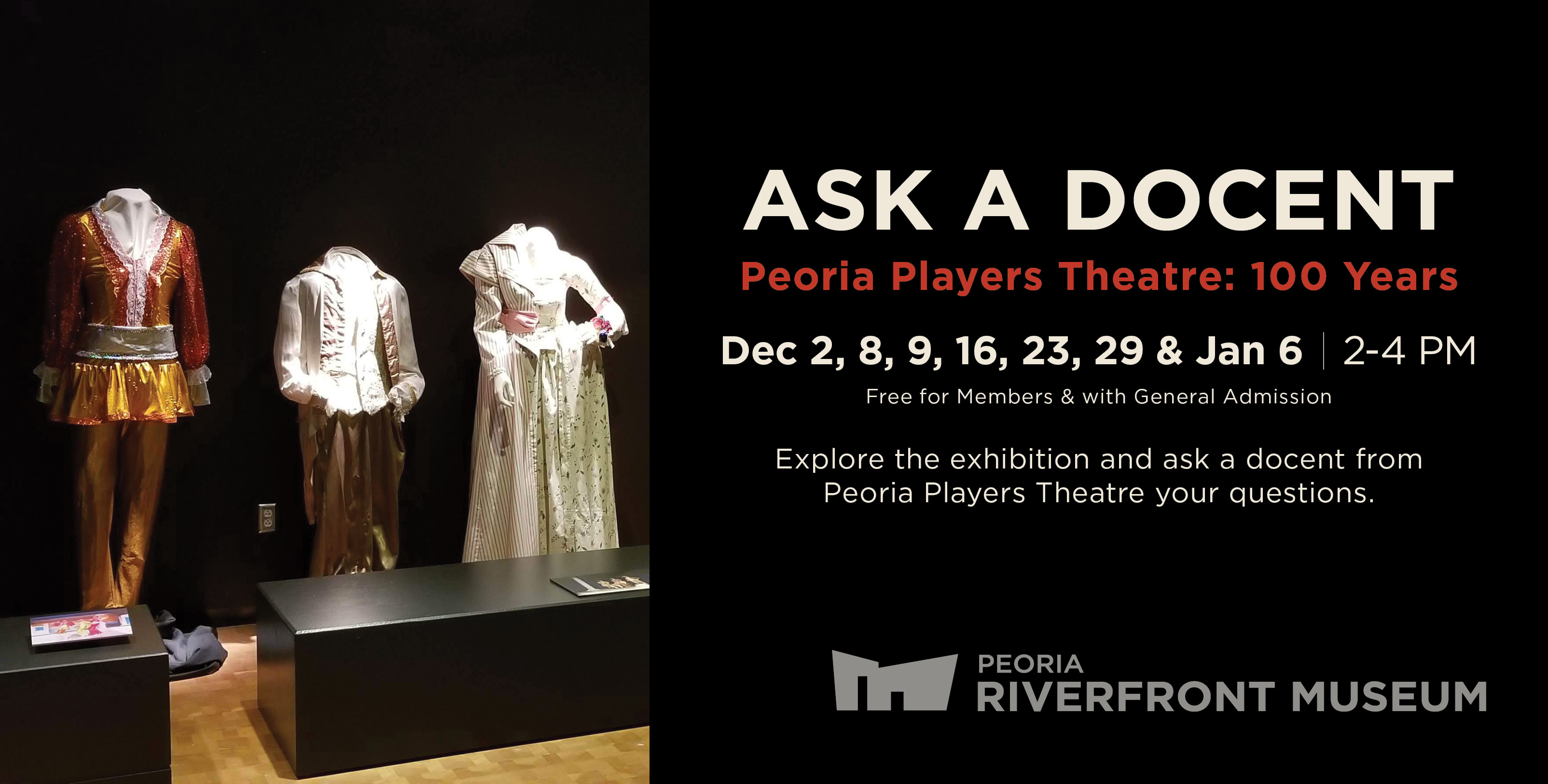 Ask A Docent! | Peoria Players Theatre: 100 Years
Sat, Dec 8 | 2-4 pm
2-4 pm
Explore the exhibition, "Peoria Players Theatre: 100 Years" located in the Permanent Collection Gallery, and ask a docent from Peoria Players Theatre your questions!
Schedule:
December | 9, 16, 23, 29
January | 6
Tours are FREE for members and with general admission.
More info also available at the Museum or by phone: 309.686.7000.