Event Details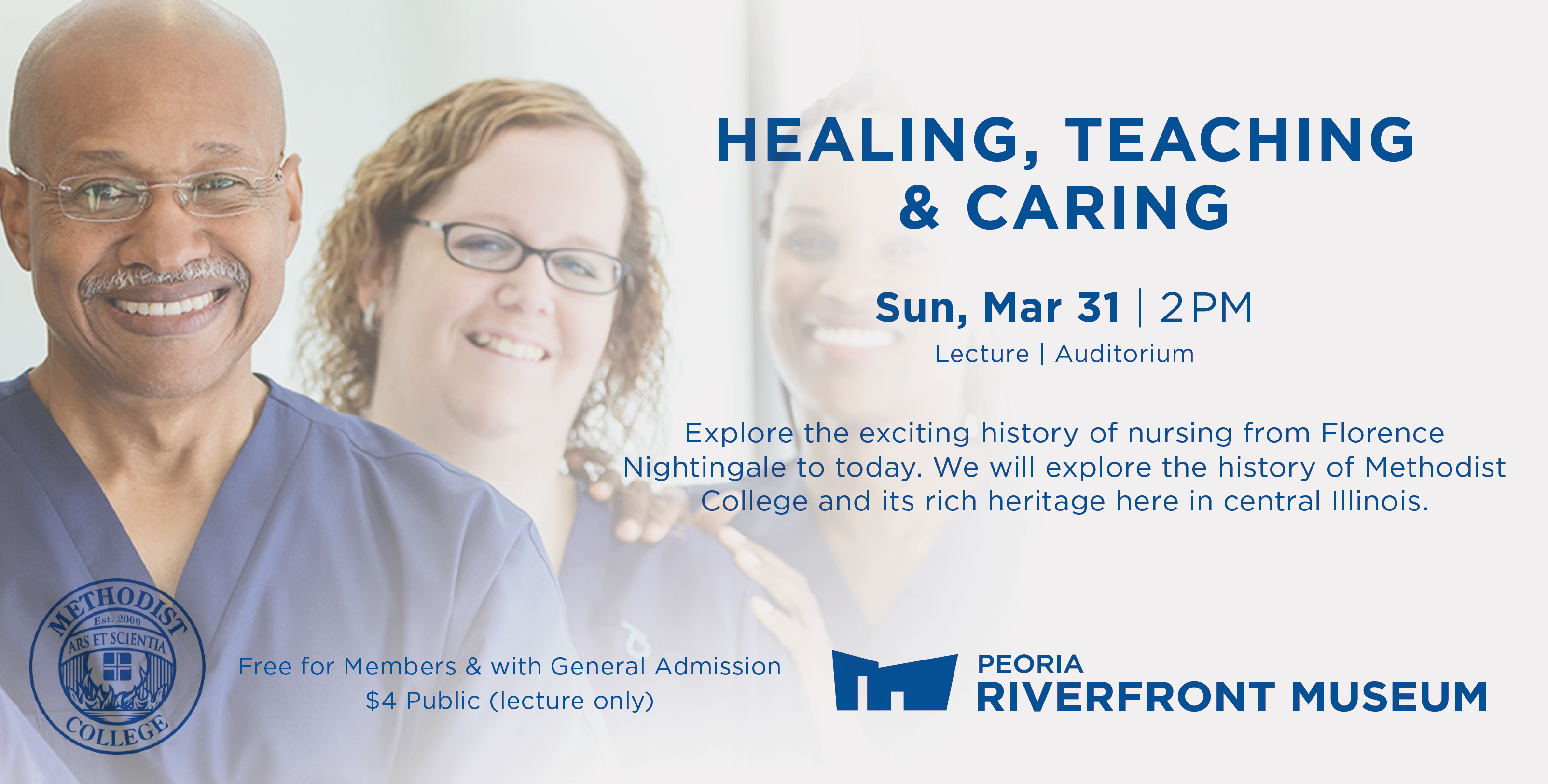 Healing, Teaching, Caring
Sun, March 31 | 2 pm
Auditorium
Come explore the exciting history of nursing from Florence Nightingale to today. We will explore the history of Methodist College and its rich heritage here in central Illinois.
Free for Members & with General Admission | $4 Public (Lecture Only)
Buy tickets online now - click here.
Tickets & more info also available at the Museum or by phone: 309.686.7000.