Event Details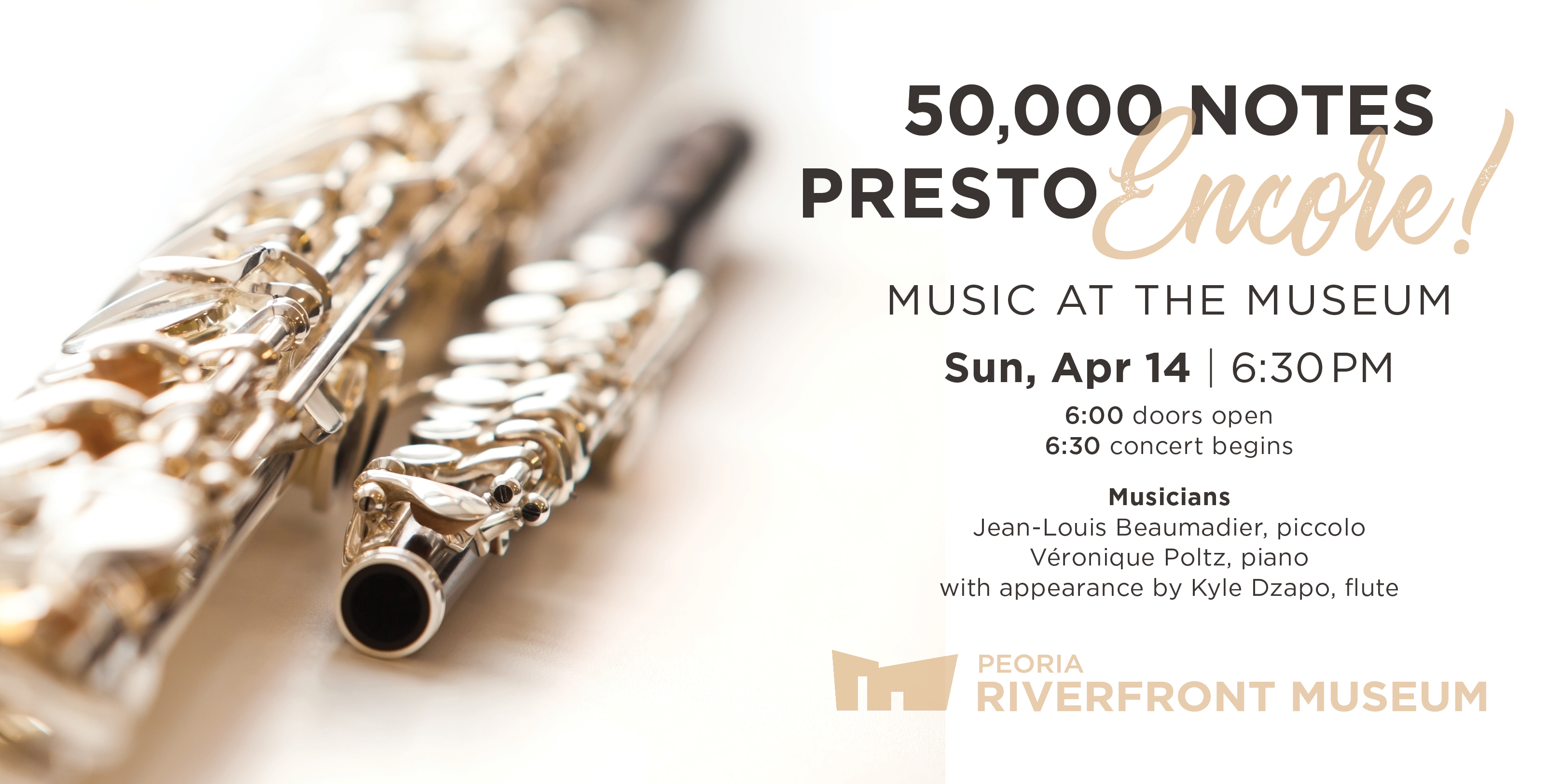 Music in the Museum | 50,000 Notes Presto, Encore!
Sun, Apr 14 | 6:30 pm
Grand Lobby
Following his immensely popular visit in 2009, the world's foremost piccolo virtuoso Jean-Louis Beaumadier returns to Peoria to perform a delightful and dazzling program of light-hearted works, "50,000 Notes Presto," accompanied by his wife, pianist Véronique Poltz. Special appearance by flutist Kyle Dzapo. A reception with champagne and desserts will follow, offering the audience the chance to meet the performers.
Doors open at 6 pm
Concert begins at 6:30 pm
Featuring:
Jean-Louis Beaumadier, piccolo
Véronique Poltz, piano
with appearance by Kyle Dzapo, flute
$20 Members | $25 Public
Buy tickets online now - click here.
Tickets & more info also available at the Museum or by phone: 309.686.7000.