Event Details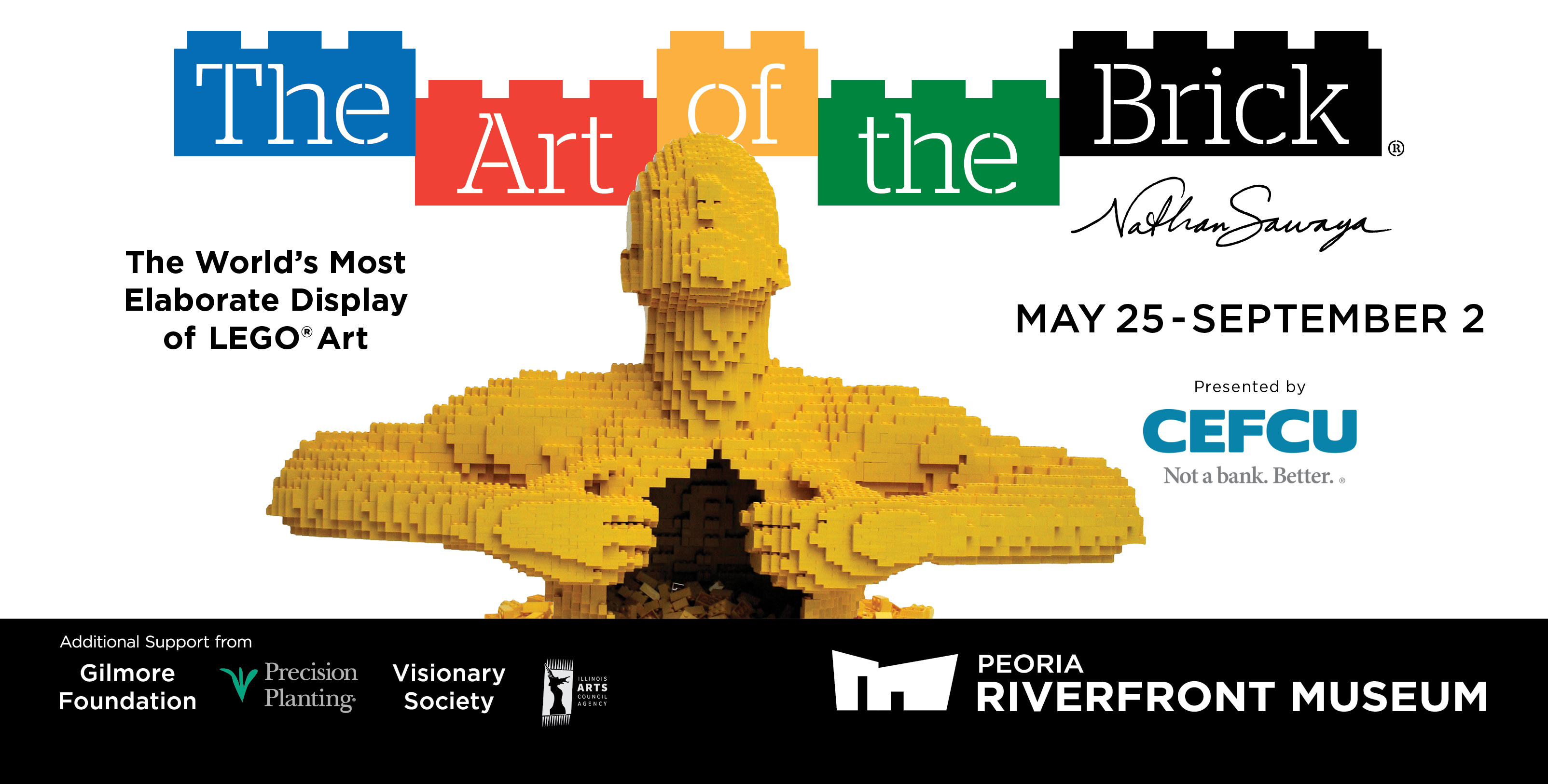 The Art of the Brick | The World's Most Elaborate Display of LEGO® Art
May 25 - September 1, 2019
Presented by CEFCU
THE ART OF THE BRICK takes LEGO somewhere you wouldn't expect and shows you things you have never seen before. The goal with this collection of art is to demonstrate the potential of imagination and the power of creativity.- Nathan Sawaya, artist
THE ART OF THE BRICK, a captivating touring exhibition, features intriguing works of art made exclusively from one of the most recognizable toys in the world, the LEGO® brick. This critically acclaimed collection of creative and inspiring pieces constructed using only LEGO bricks is created by renowned contemporary artist Nathan Sawaya.
Designed to inspire ingenuity and creativity, is the world's most elaborate display of LEGO brick art, featuring more than 100 artworks. The collection highlights original pieces as well as re-imagined versions of some of the world's most famous masterpieces made exclusively from LEGO bricks, such as van Gogh's "Starry Night" and da Vinci's "Mona Lisa" as well as a gallery showcasing an innovative, multimedia collection of LEGO brick-infused photography produced in tandem with award-winning photographer Dean West.
Visitors will have the opportunity to get up-close and in-person with the fan favorite, "Yellow," a life-size sculpture of a man ripping his chest open with thousands of yellow LEGO bricks cascading from the cavity. In addition, visitors will be able to walk under a 20-foot-long T-Rex dinosaur skeleton made out of bricks and come face-to-face with a giant LEGO skull. 
THE ART OF THE BRICK is the first major museum exhibition to use LEGO bricks as the sole art medium. Sawaya transforms LEGO bricks into tremendous and thought-provoking sculptures, elevating the toy to the realm of art. Sawaya's ability to transform this common toy into something meaningful, his devotion to spatial perfection and the way he conceptualizes action, enables him to elevate what almost every child has played with into the status of contemporary art. 
Interactive Activity Area
THE ART OF THE BRICK is sure to inspire the artist within. Take inspiration from Sawaya's artwork to create your own LEGO brick sculptures in an interactive activity area, where you can build whatever you can imagine.
Exhibition sponsors
The Peoria Riverfront Museum gratefully acknowledges our exhibition presenter, CEFCU, and our exhibition sponsors, the Gilmore Foundation and the Visionary Society.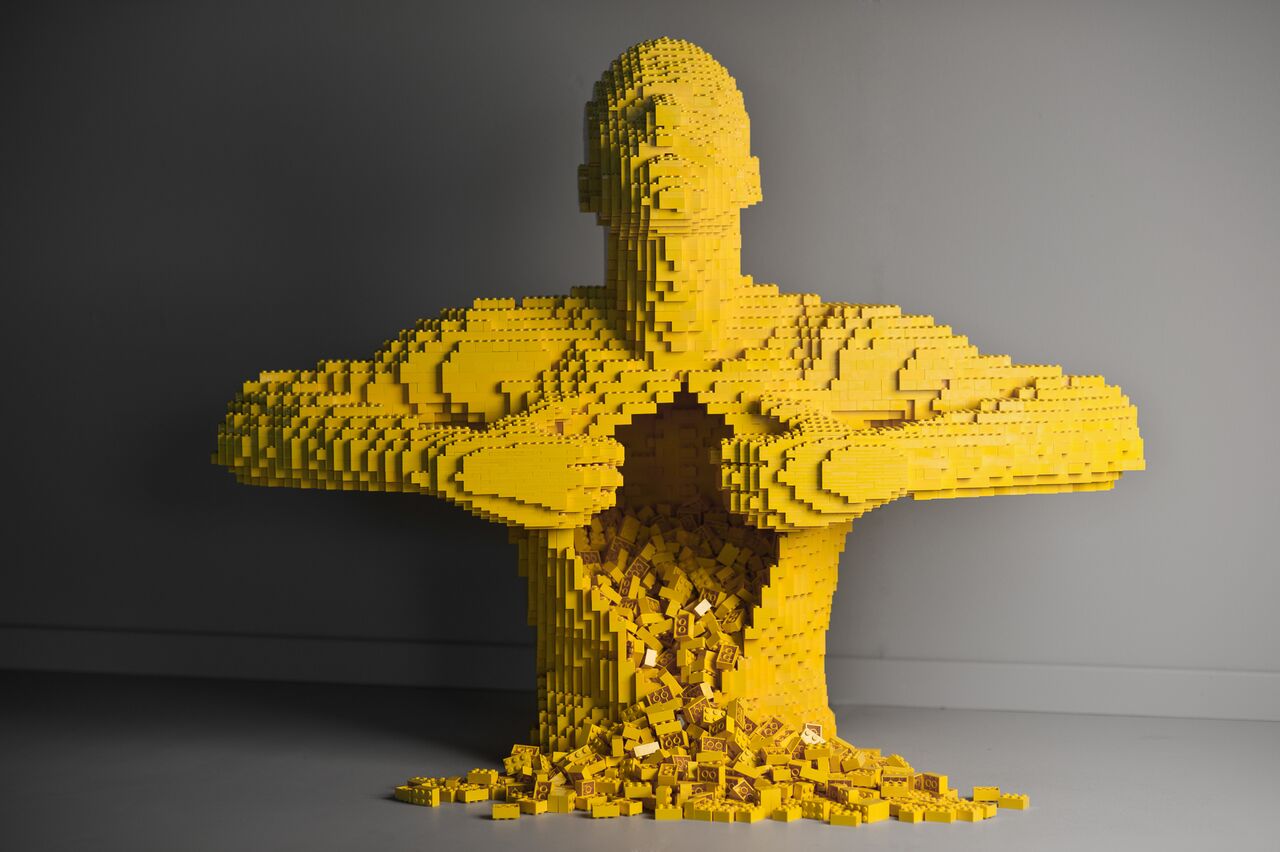 Photo: "Yellow," Nathan Sawaya