Event Details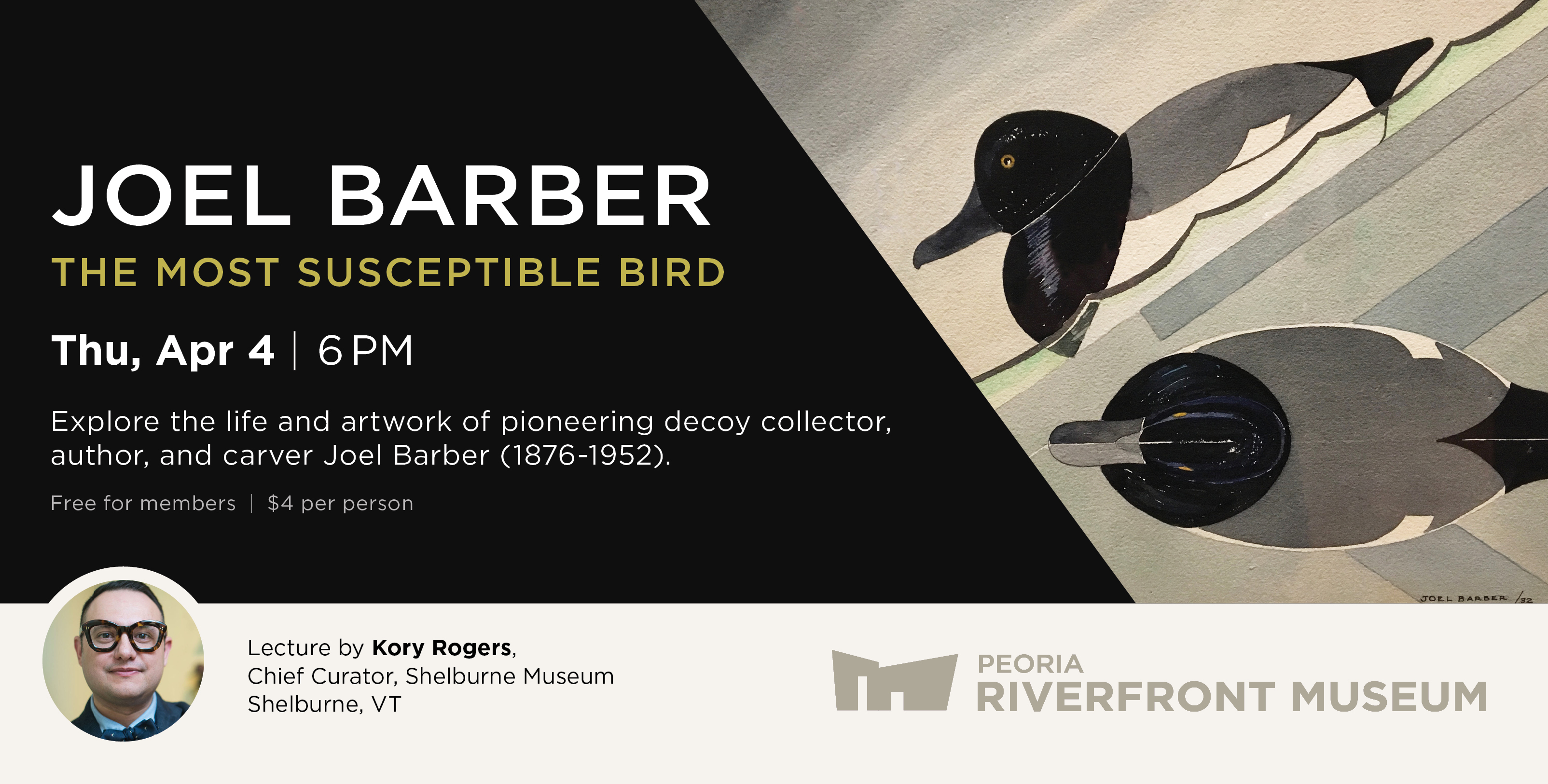 Joel Barber: The Most Susceptible Bird
Featuring Kory Rogers
Thu, Apr 4 | 6 pm
Giant Screen Theater
Please join Shelburne Museum's chief curator Kory Rogers as he explores the life and artwork of pioneering decoy collector, author, and carver Joel Barber (1876-1952). A modernist Manhattan architect and non-hunter, Barber was one of the first collectors to appreciate the formal artistic qualities of decoys, which he called "floating sculptures". After his death in 1952, Barber's 400 decoys and personal archives were purchased by Shelburne Museum, becoming the cornerstone of the institution's renowned collection. Mr. Rogers will also debut his latest research discovery, piecing together Joel Barber's unfinished second book.
You can see some of the Shelburne's decoys in the Riverfront Museum's current exhibition, "AMERICAN DECOY: The Invention".
Free for Members | $4 Public (lecture only)
Buy tickets online now - click here.
Tickets & more info also available at the Museum or by phone: 309.686.7000.
For more information or questions calling 309.686.7000