Event Details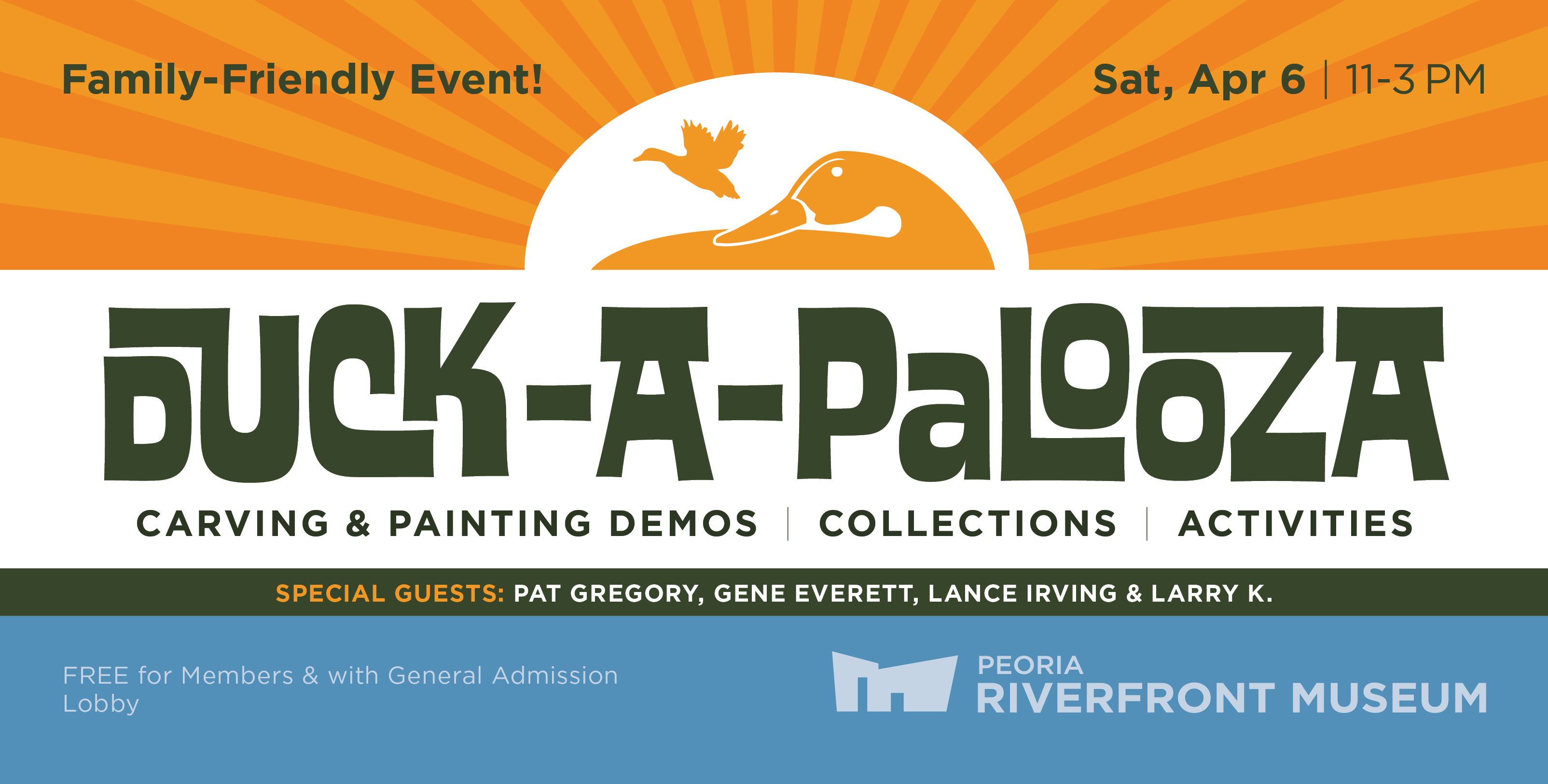 Duck-A-Palooza | Carving Demos, & More!
Sat, Apr 6 | 11 am-3 pm
Lobby
Learn all about decoys in this fun filled day! Contemporary decoy carvers Pat Gregory, Gene Everett, Lance Irving, and Larry K. will be demonstrating aspects of decoy carving and painting, and will have decoys for sale. Plus activities for families will be in the museum lobby, and don't miss touring our exhibition "AMERICAN DECOY: The Invention".
Free for Members & with General Admission
For more information or questions calling 309.686.7000.